Hello every Welcome to Apple Time Flies Event. In case if you want to watch please follow below steps
How to watch
First, you can watch the event on the web. Apple will be streaming the event right on its website at 10:00 a.m. PT/1:00 p.m. ET tomorrow. Going to the site now will allow you to add the event to your calendar so you can easily set up an alert right before it starts.
Like its past few events, Apple will also live stream the event on its YouTube channel. The event video page is up now, so you can go there and bookmark it, or set a reminder if you want. Of course, you can watch it on YouTube on the web or in the app on your iPhone, iPad, Apple TV, or smart TV.
Previously, Apple offered the Apple Events app on Apple TV to stream new events on your big screen. With WWDC, Apple moved its Apple event presentations to the Apple TV app. You'll be able to watch the event on any device with a version of the TV, including your iPhone, iPad, Mac, Apple TV, and smart TVs from companies like Samsung and Roku. Apple currently has a section for the event in the app ahead of its start time.
We Nerdytechnos team will keep you updated as an when the announcements are made Kindly keep refreshing the tab often for upadtes
10 Am Event is about to start now
— Tim Cook Ceo of Apple is giving Welcome speech
Today 2 announcmets will be made
Apple watch
Ipad
Apple Watch
Cook is telling stories of people who have benefitted from the Apple Watch. Video time of stories of people who use it for their health.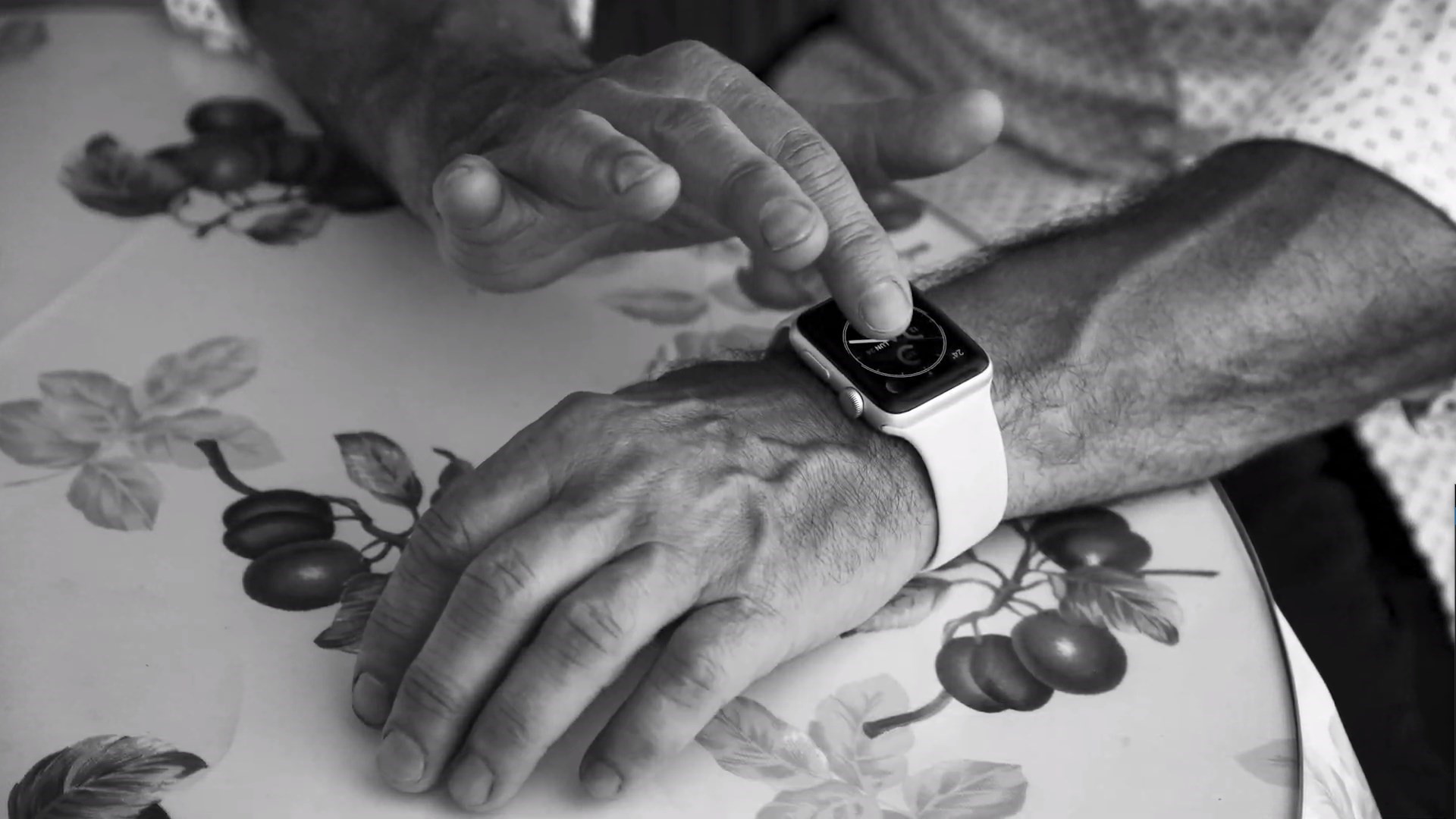 Full-on going to life-saving stories — Apple Watch alerting to high heart rate that was a precursor to cardiac arrest.
Cook notes that health care providers and insurance companies are offering the Apple Watch directly. Mt. Sinai is using it to study covid impact on front line healthcare workers. Also using it to maybe detect early signs.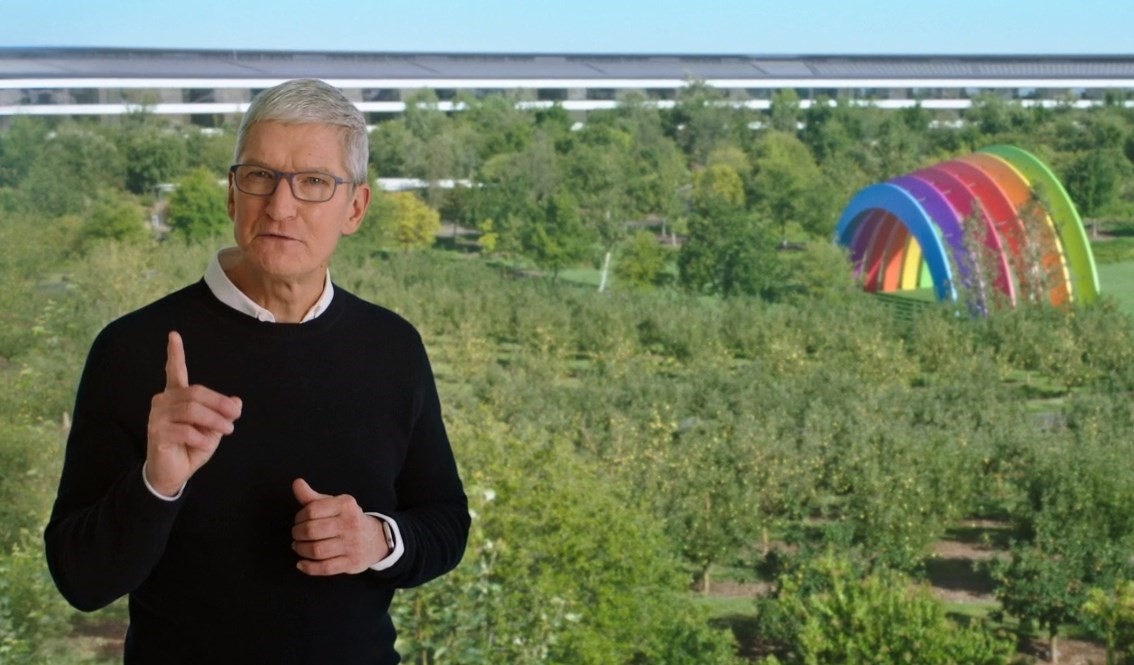 Jeff William is up.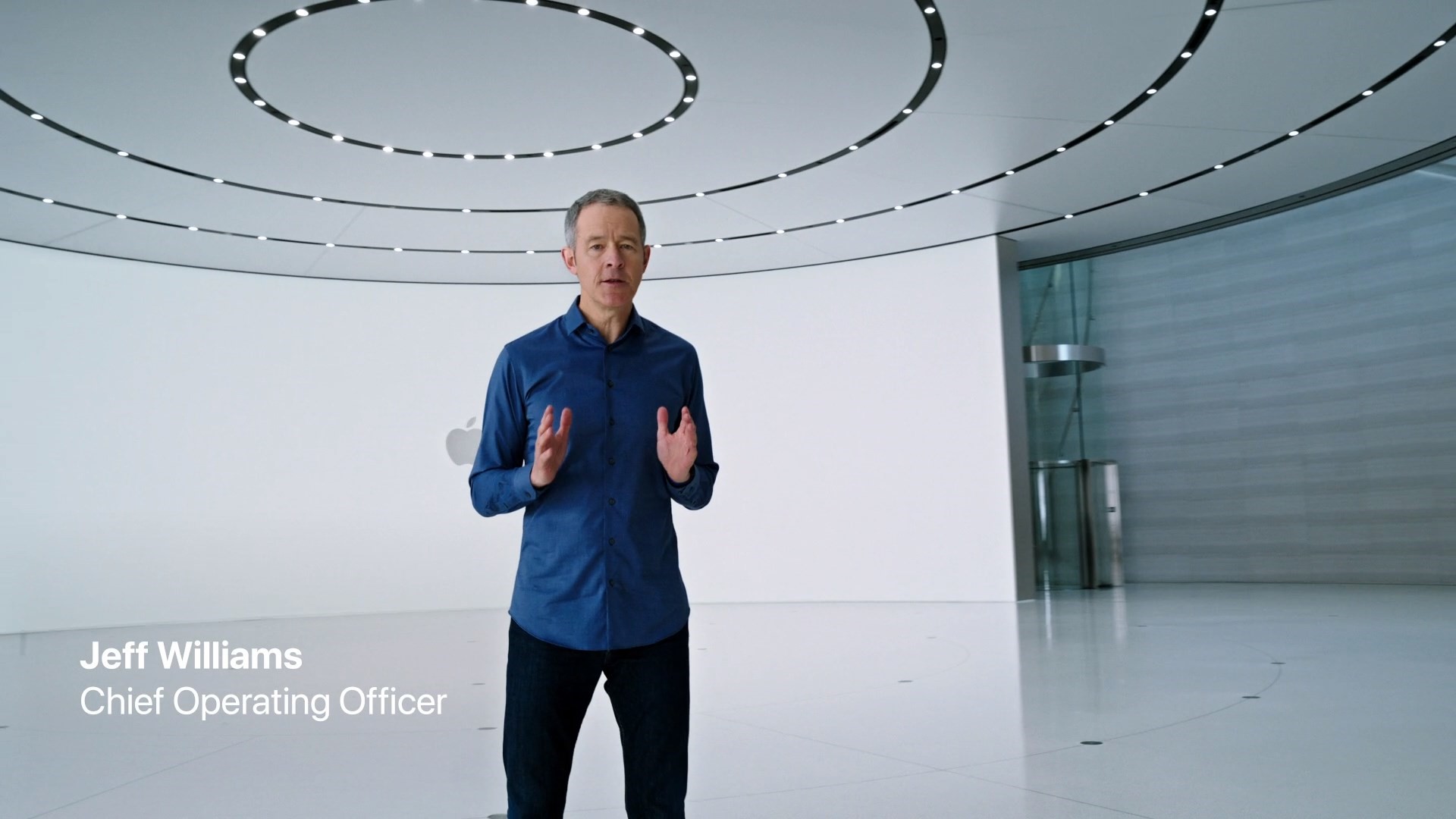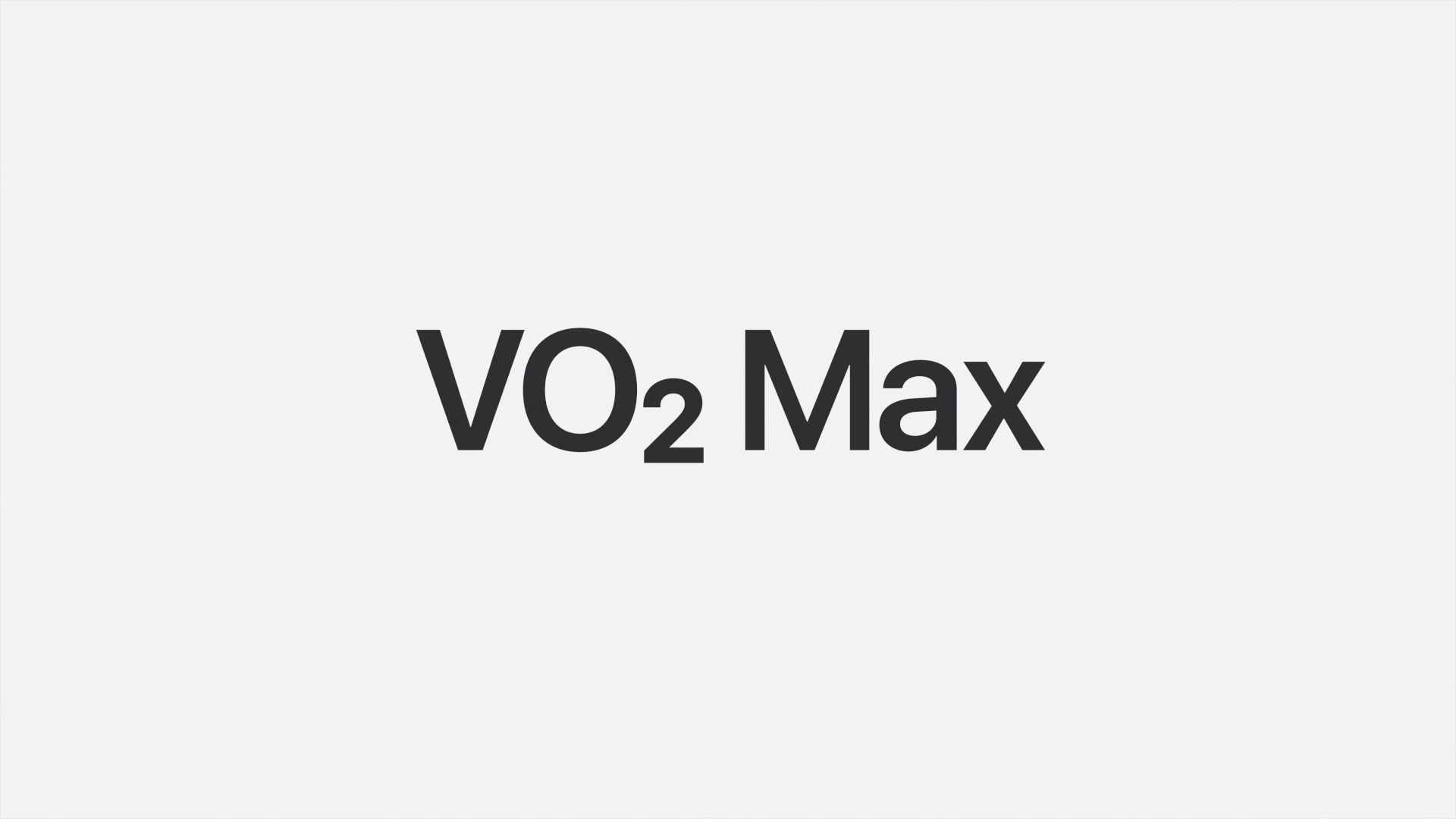 He explains VO2 Max, which watchOS  7 can predict. Later this year there will be a notifications if it drops to lower levels
There are more sensors on the back of this new watch!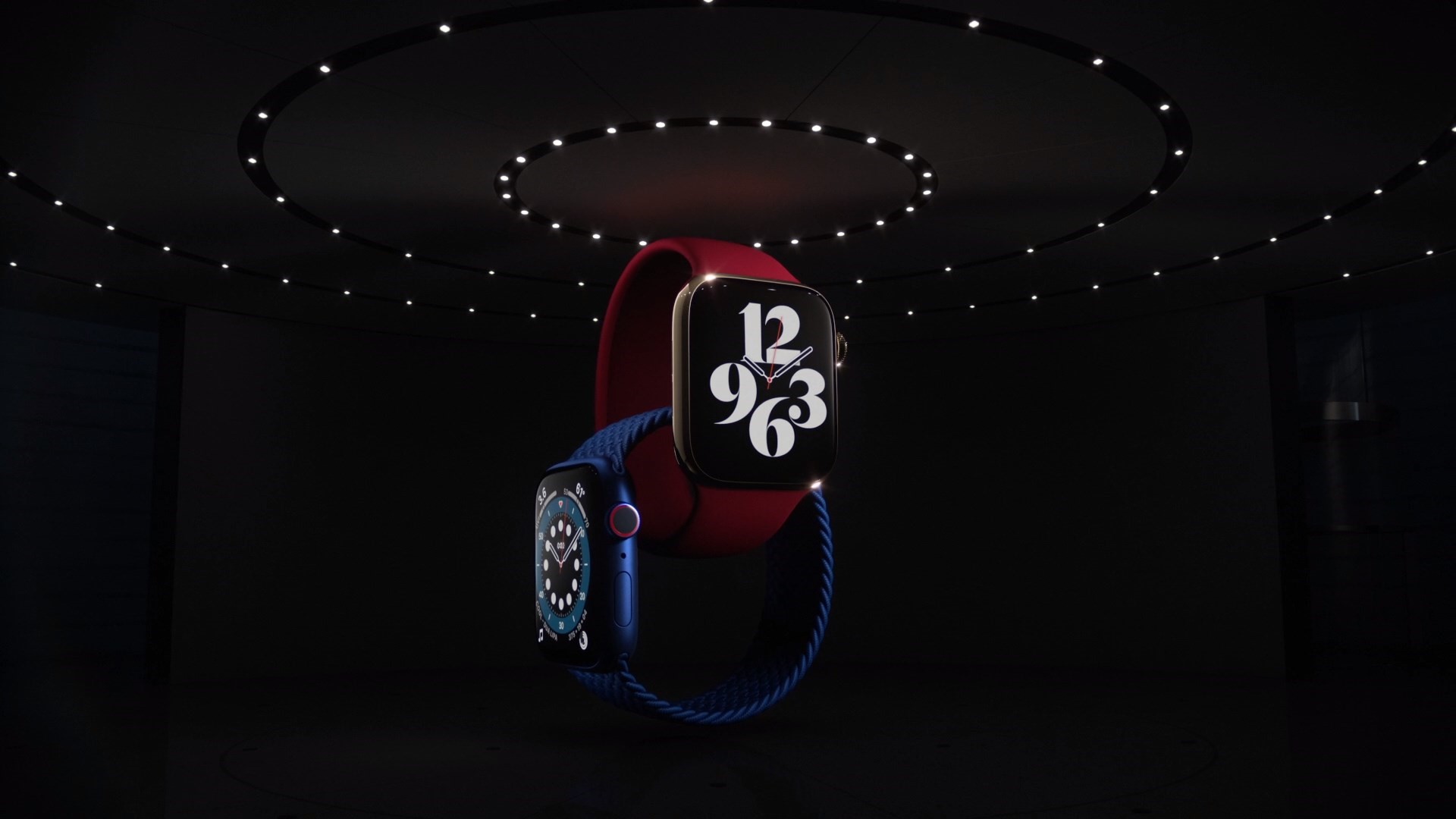 This is new Apple watch Series 6
Apple Watch Series 6. Looks very much the same, but there are more colors.
"It's our most colorful lineup ever." New blue aluminum. New graphite. New Product Red.
Leading with a new health sensor.
Blood O2 measurement on the screen
Apple really going all-in with the zoomy motion graphics.
blood oxygen monitor. Shines red and IR light on your wrist and measures reflection to measure color of blood, determines oxygen content in 15 seconds.
It uses red and infrared light, then algorithms use it to read color of your blood, which shows O2. It takes 15 seconds to make the reading. It also does it in the background — though maybe only as you sleep.
Sumbul Ahmad Desai, VP for Health is up to talk about how this feature is important. 
Directly tying this to COVID, which again, is bold.
The blood oxygen app is for "fitness and wellness purposes," but there are three new health studies in the works for other purposes.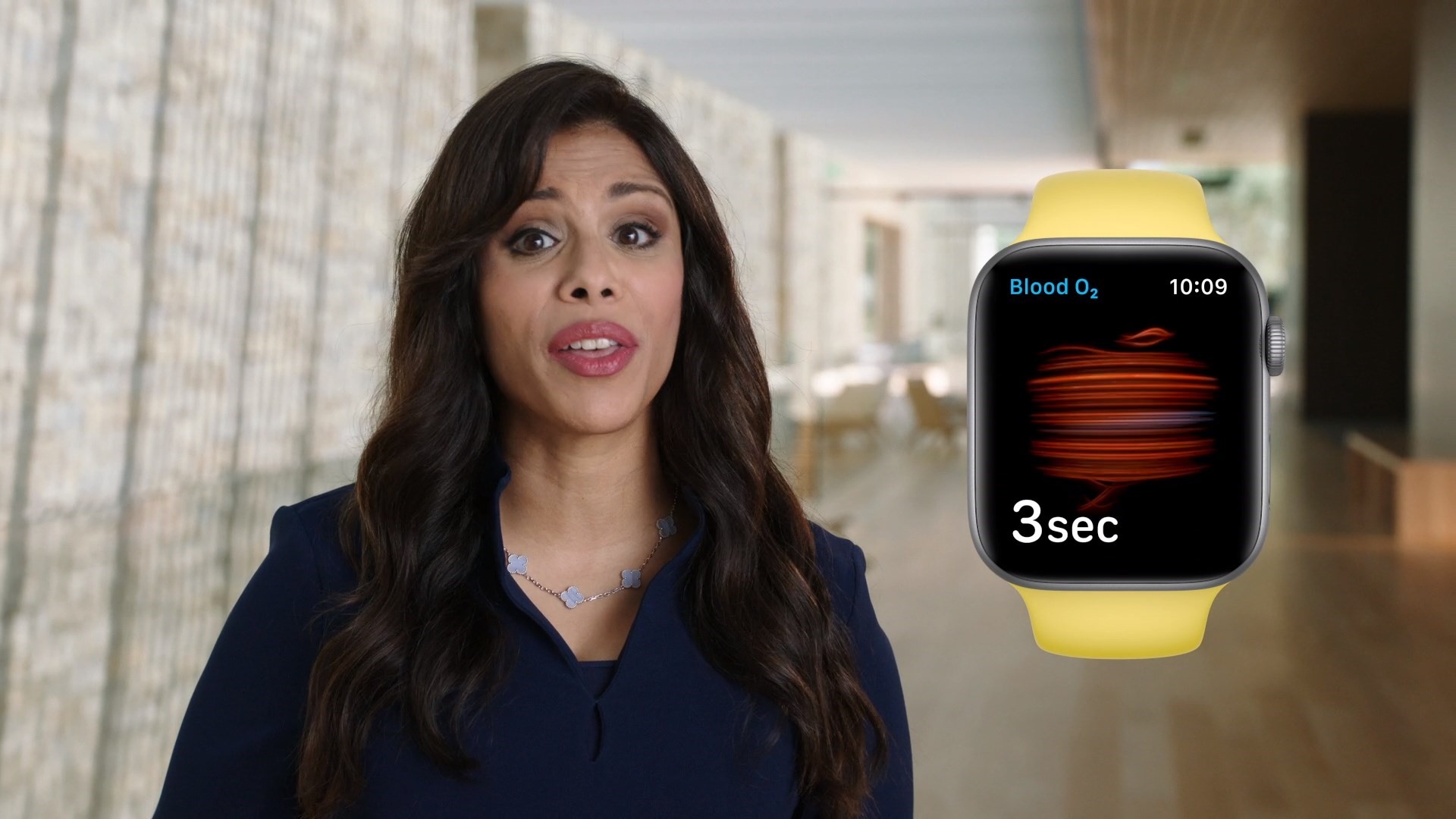 Tim Cook has said many times that Apple's biggest legacy will be in health, and this cadence with the watch — launch a sensor, fund research — is basically how it plays out.
They're partnering with health networks to study heart health and also, yep, there's a COVID study.
Back to Jeff for more watch features. 
Apple's big advantage is scale — they can put more of these sensors on wrists than anyone.
S6 system in package powers the Apple Watch. Dual-core based on the A13 Bionic.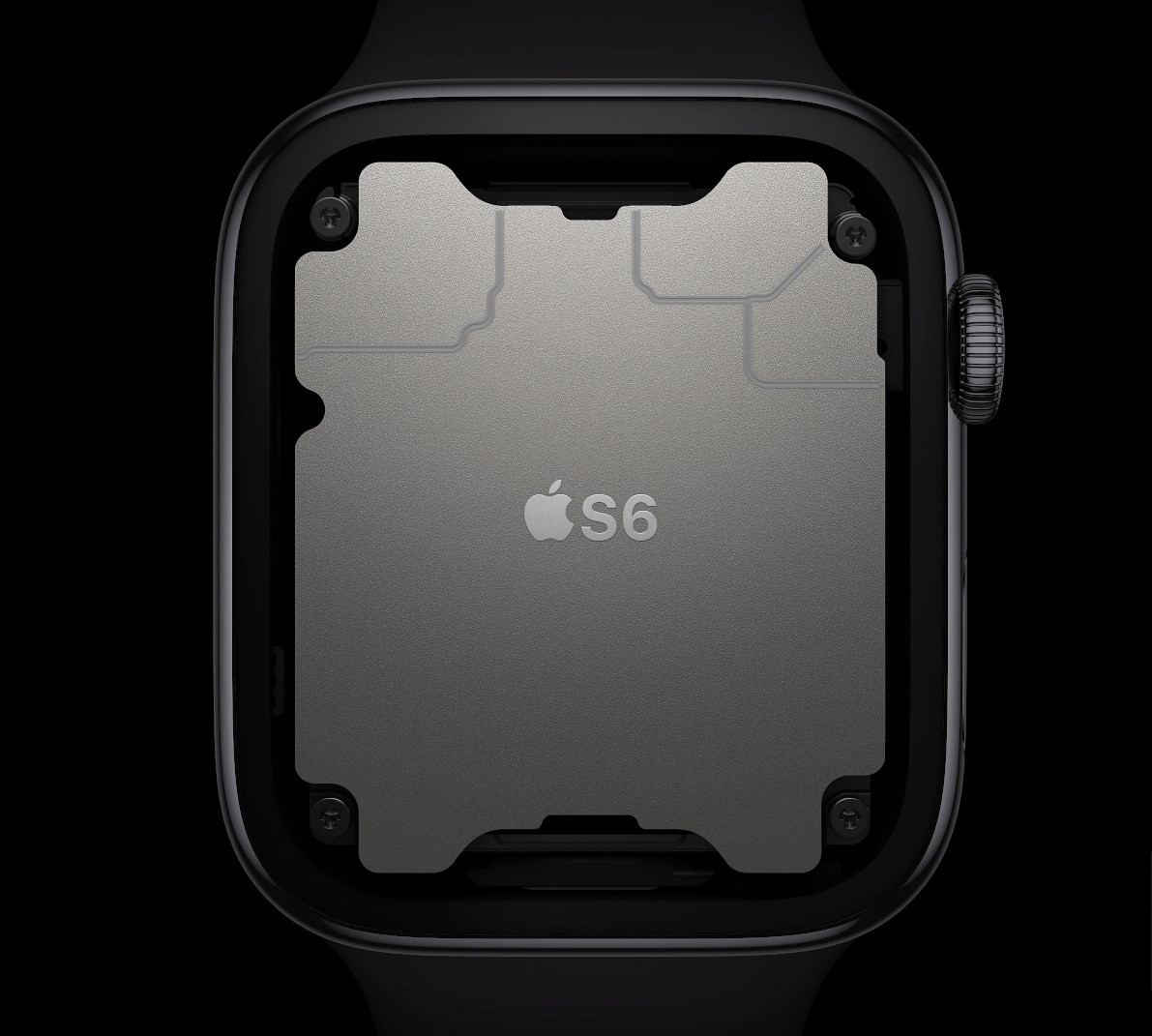 I like that Apple has bespoke saxophone breaks for each location transition effect.
We have zoomed to what looks like a fire watching station on a mountain top. 
The watch can show elevation in real time.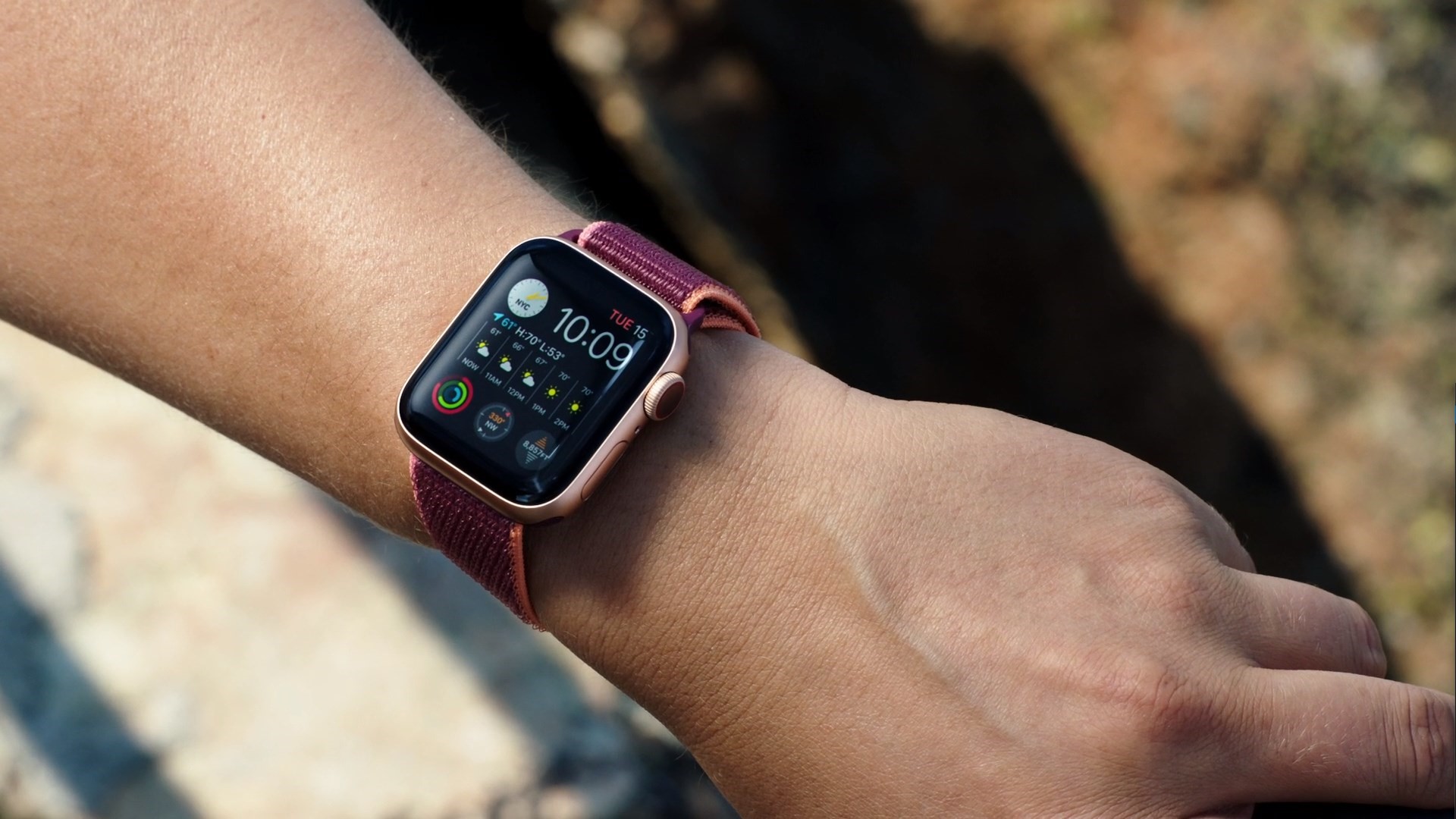 New watch faces. Alan Dye, VP of human interface design, is up to talk.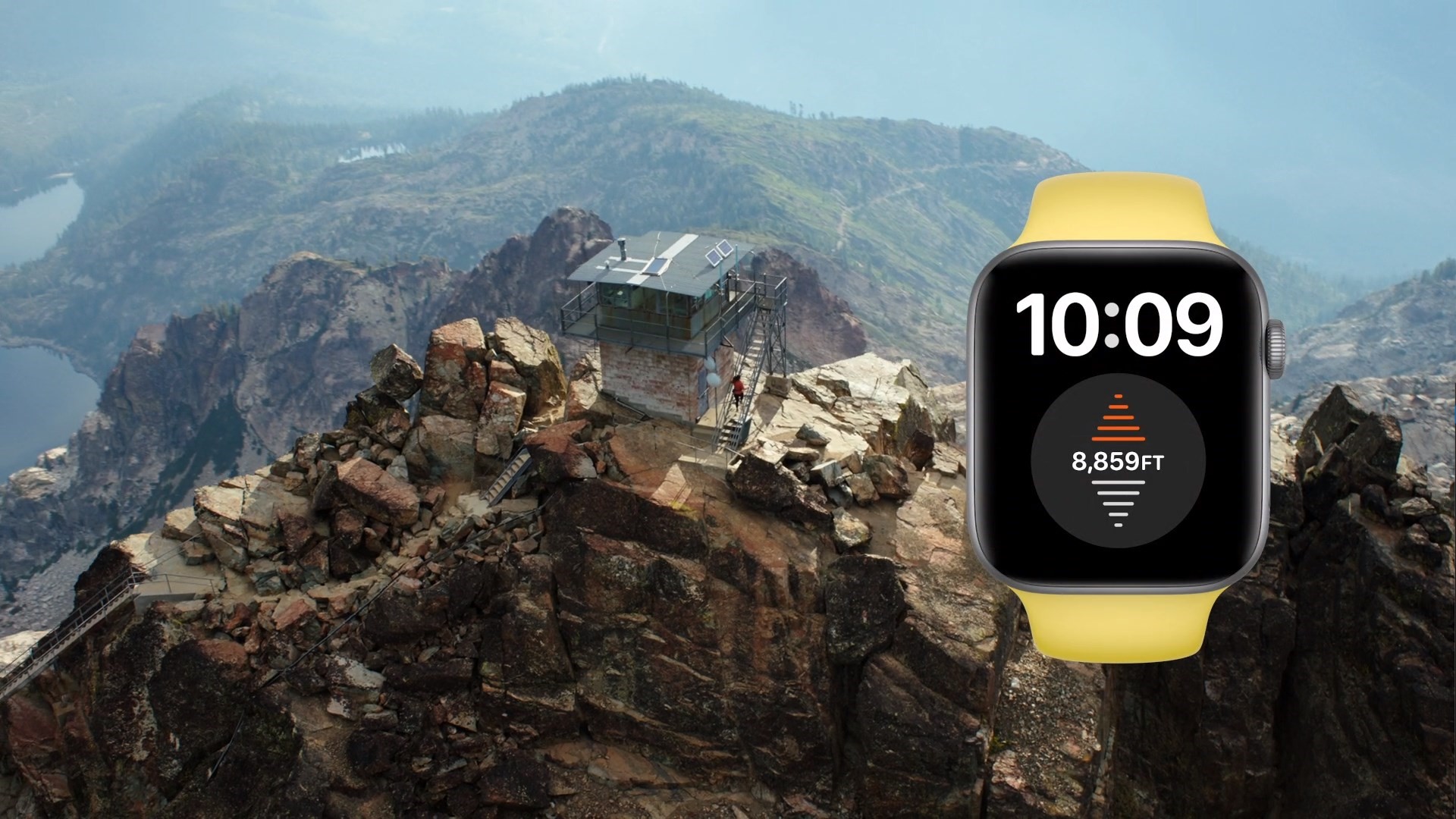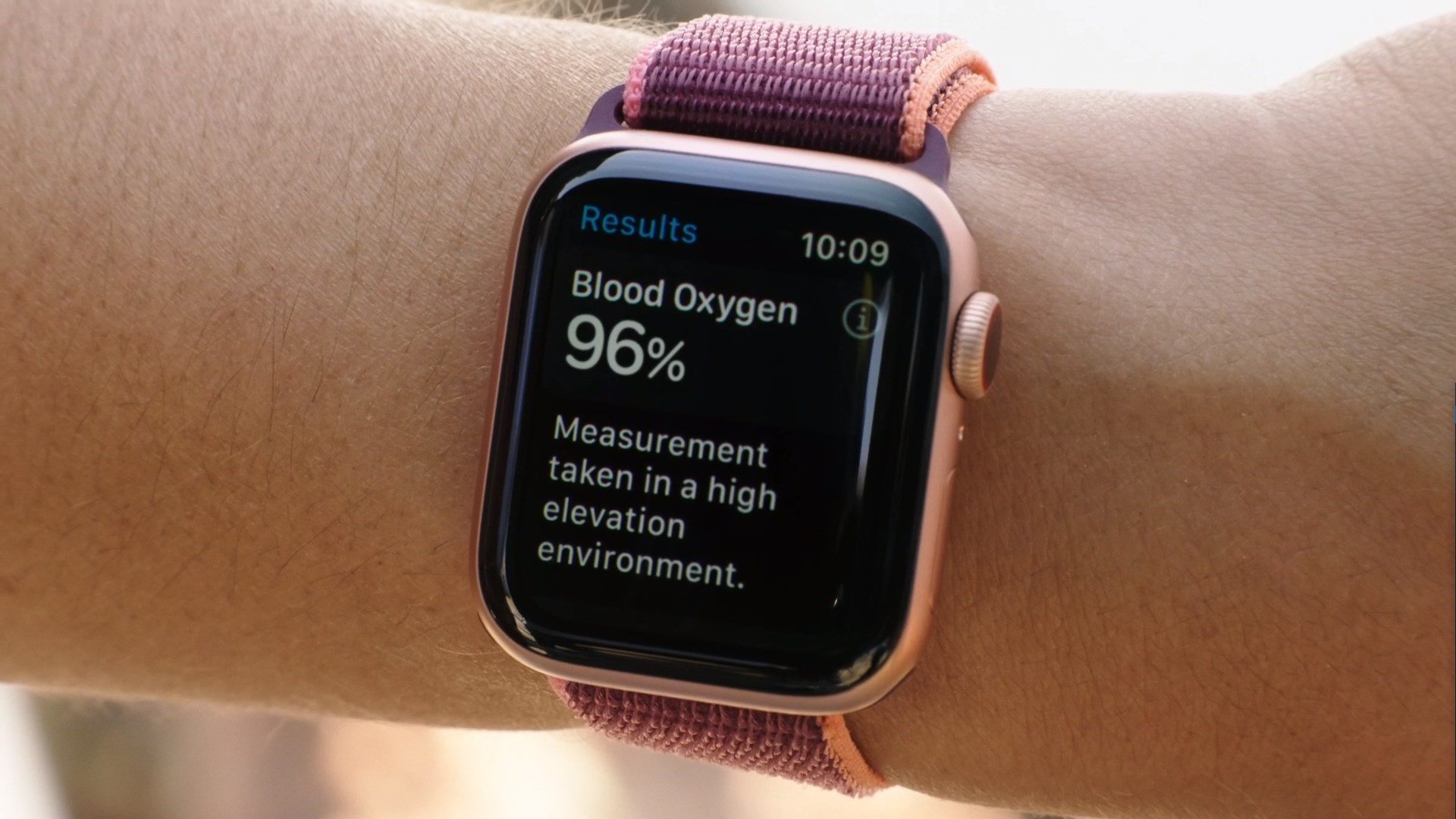 GMT face shows multiple time zones. Count Up lets you track elapsed time. Chronograph Pro with Tachymeter. Typgograph face.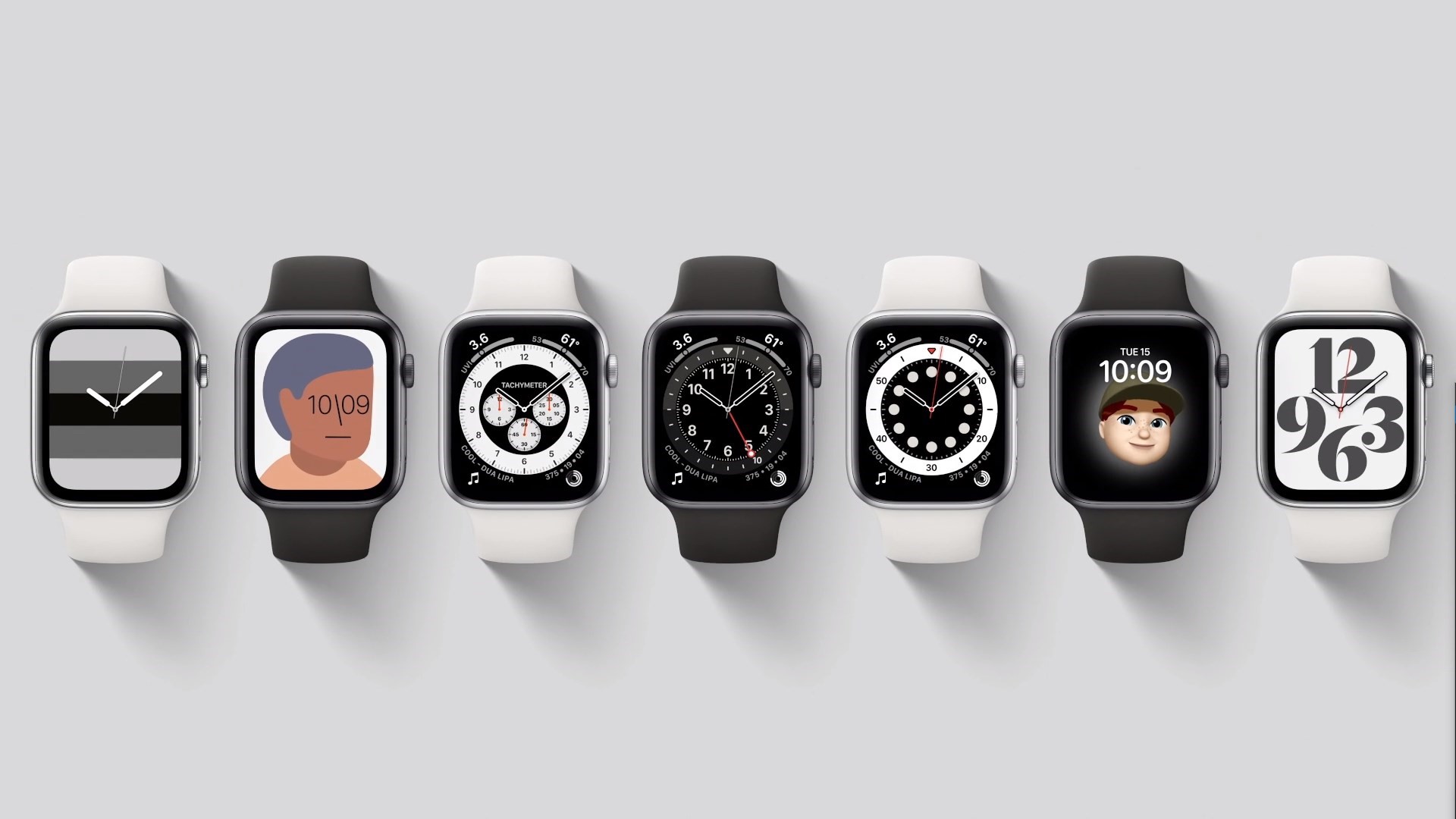 Custom artist made face. Memoji face. Customizable color stripes face.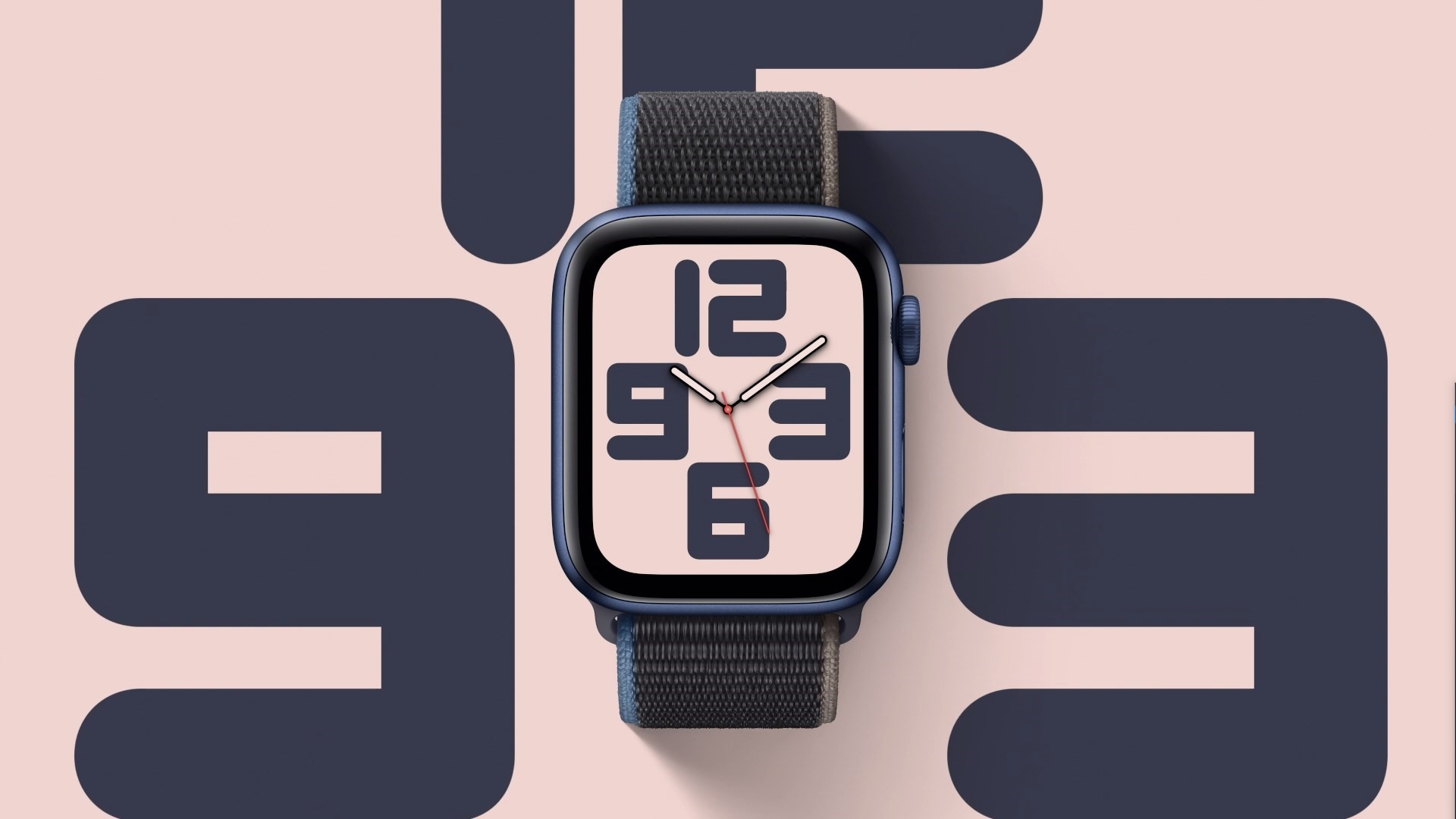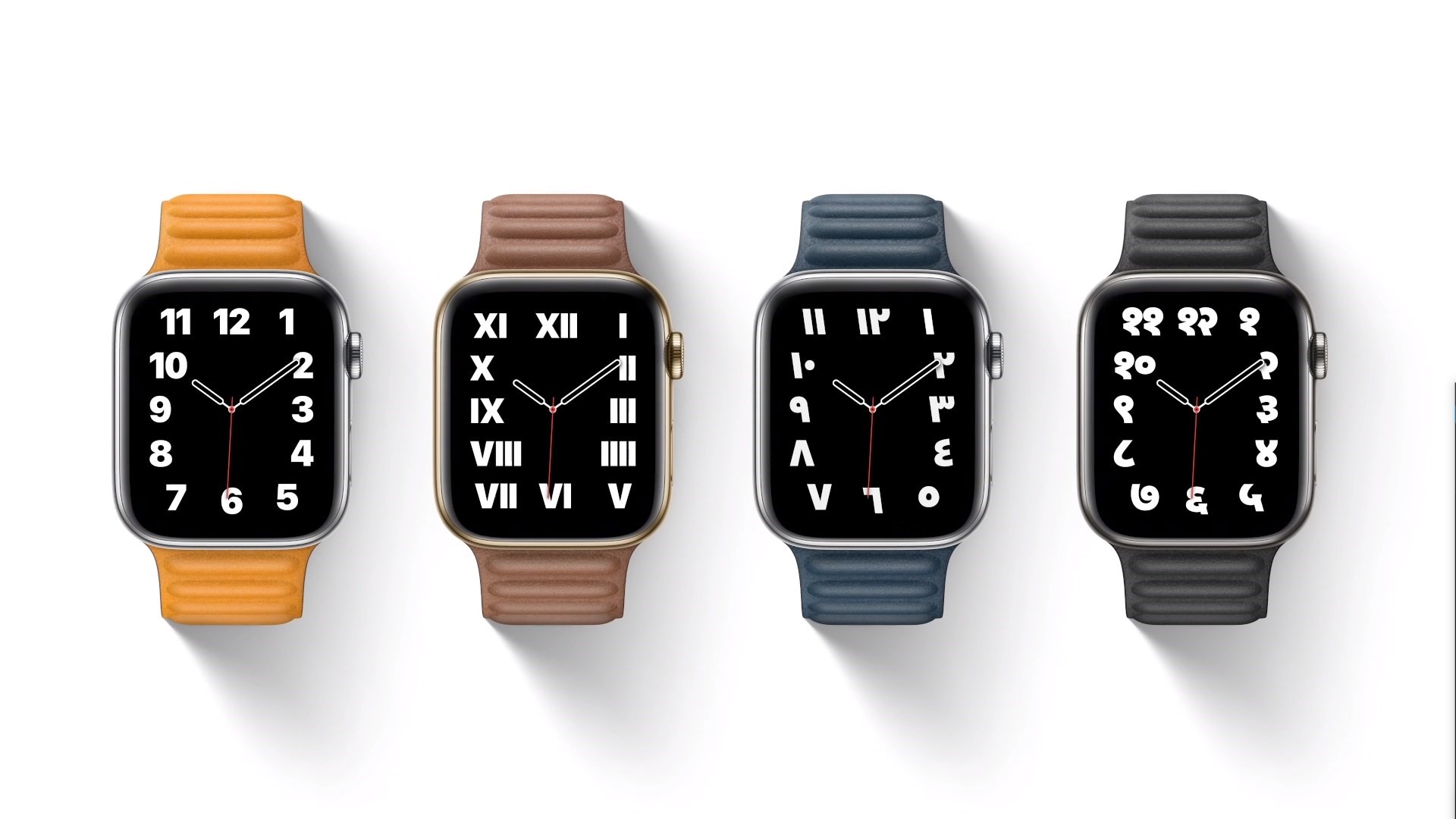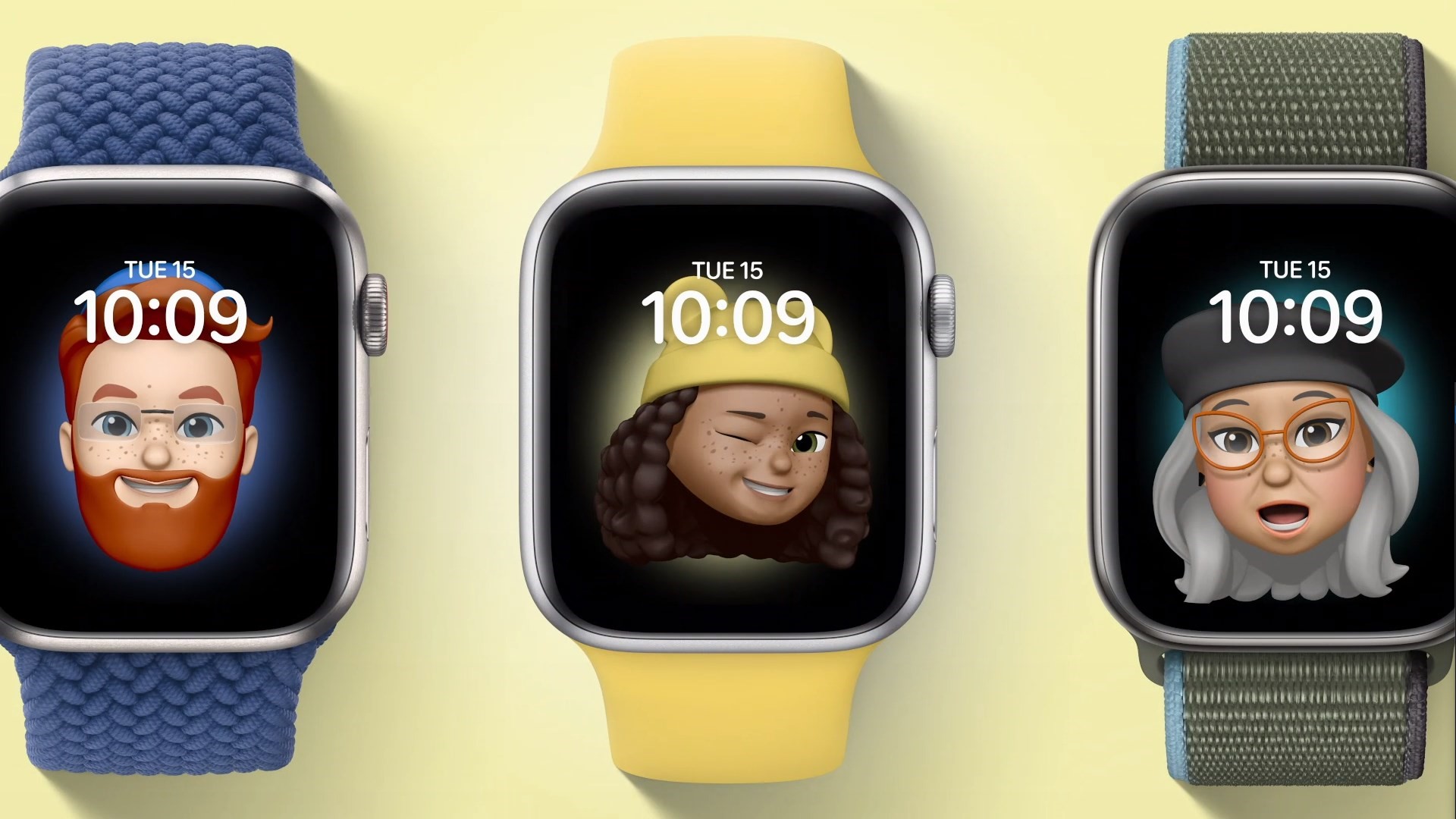 Williams says it has given developers tools… but it's for complications, not for making their own watchfaces.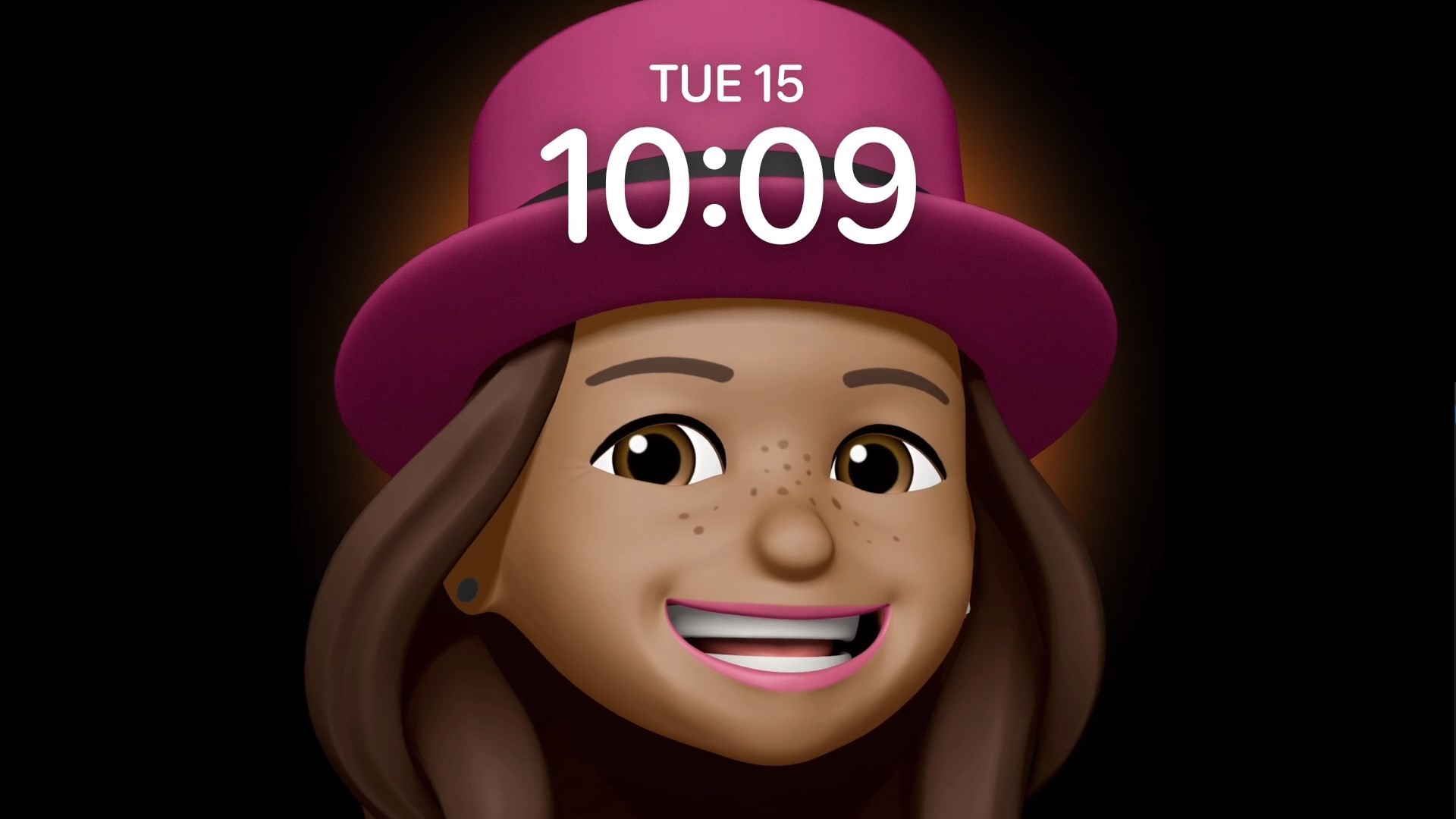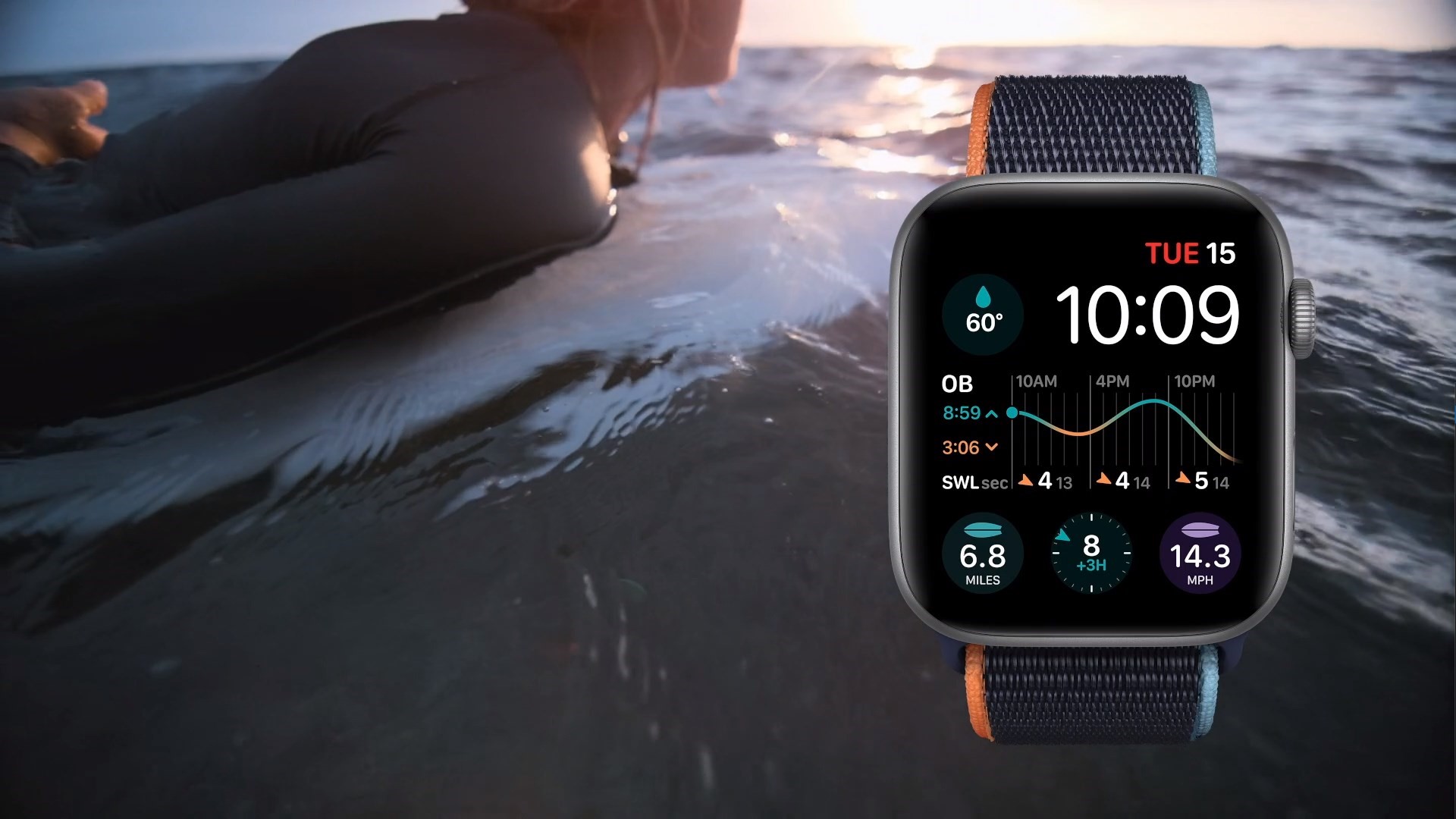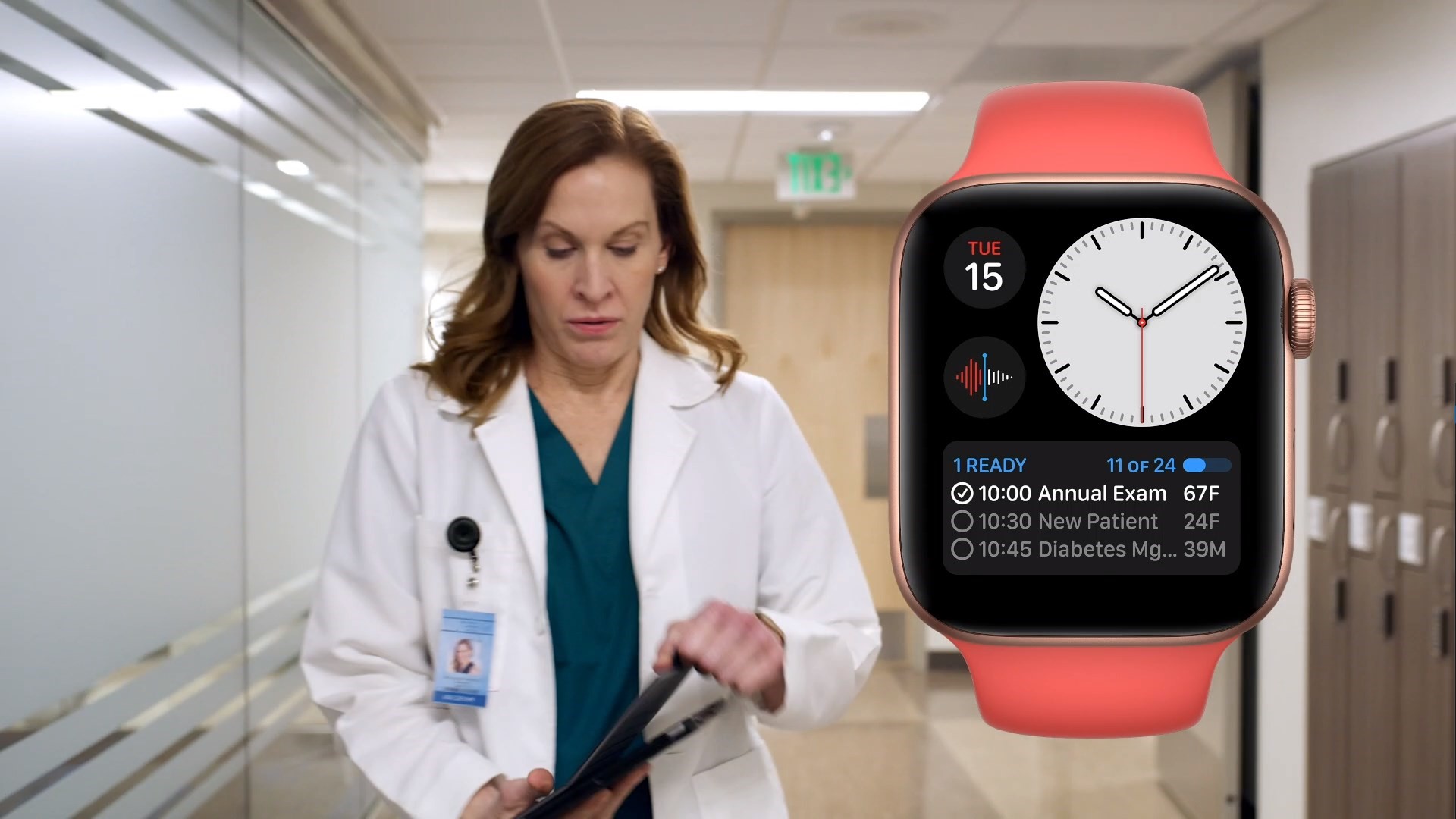 New watch band: the solo loop.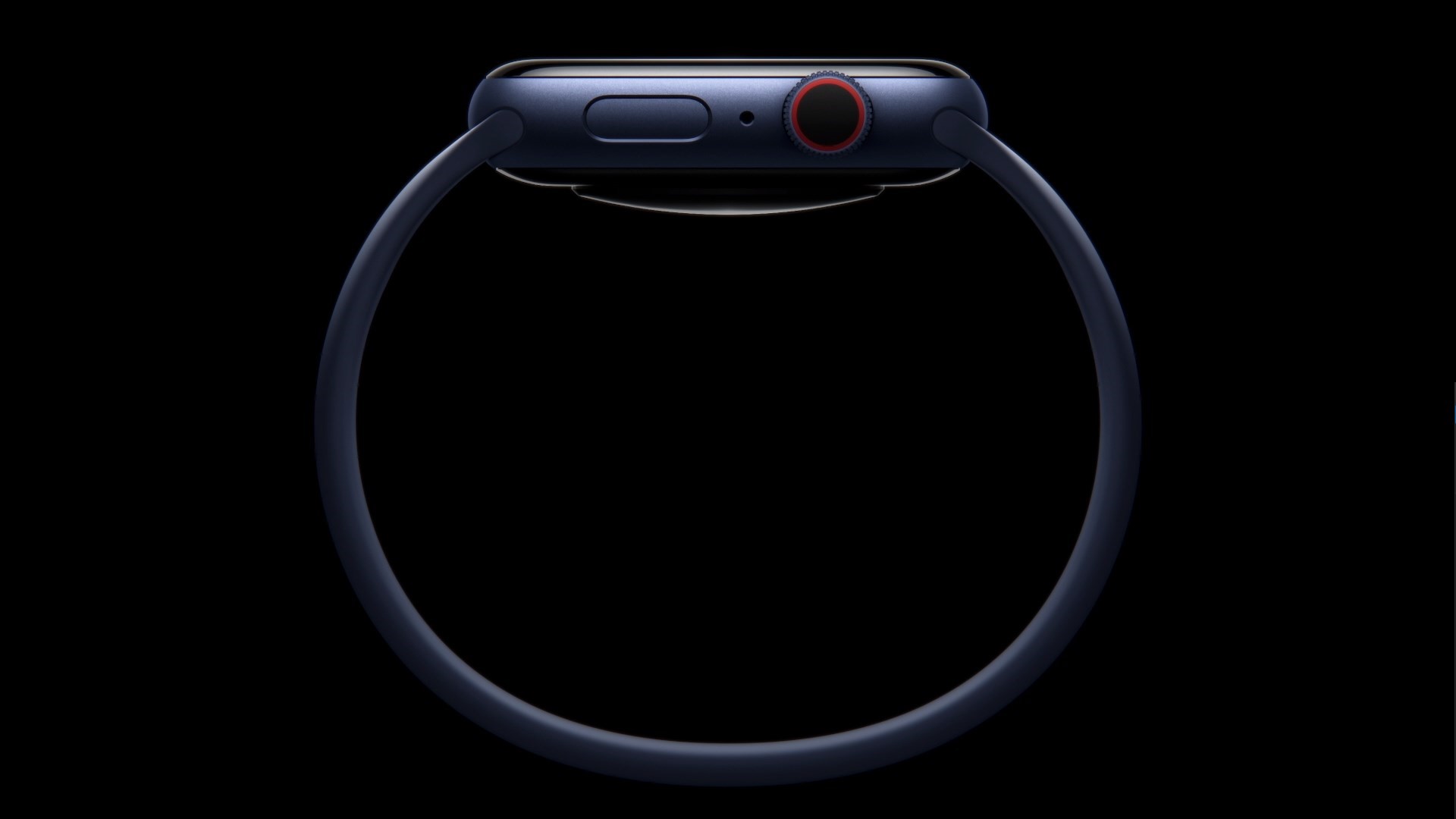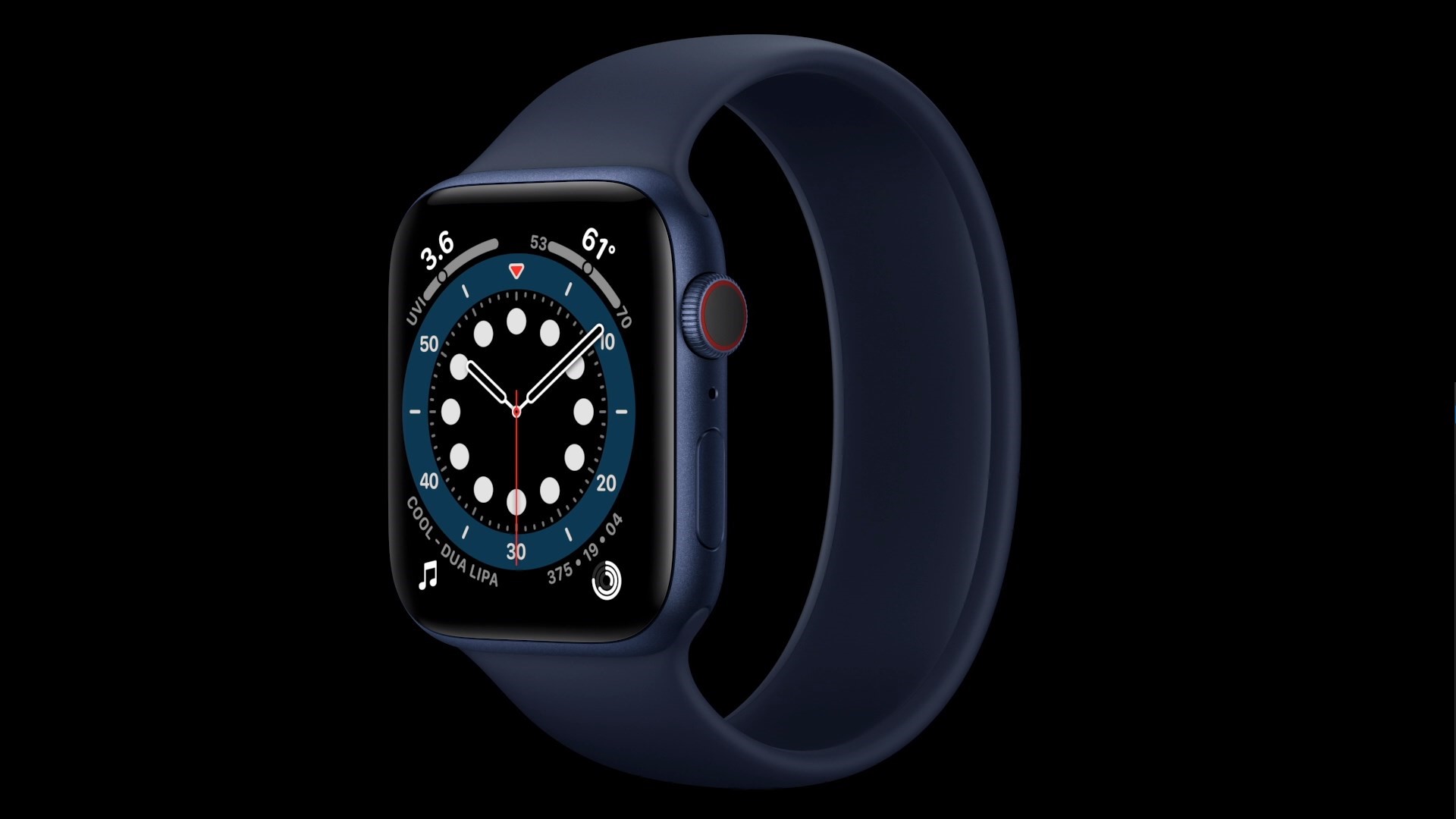 There's no clasp or buckle. It's made of silicone. It stretches on to fit on your wrist.
Comes in a bunch of sizes in seven colors. There's a braided version made of silicone thread yarn.
A new leather link with no loop back or clasp, too. And new Nike colors
It says something big about the Apple Watch that a new high-tech health sensor gets as much time as… new faces and bands.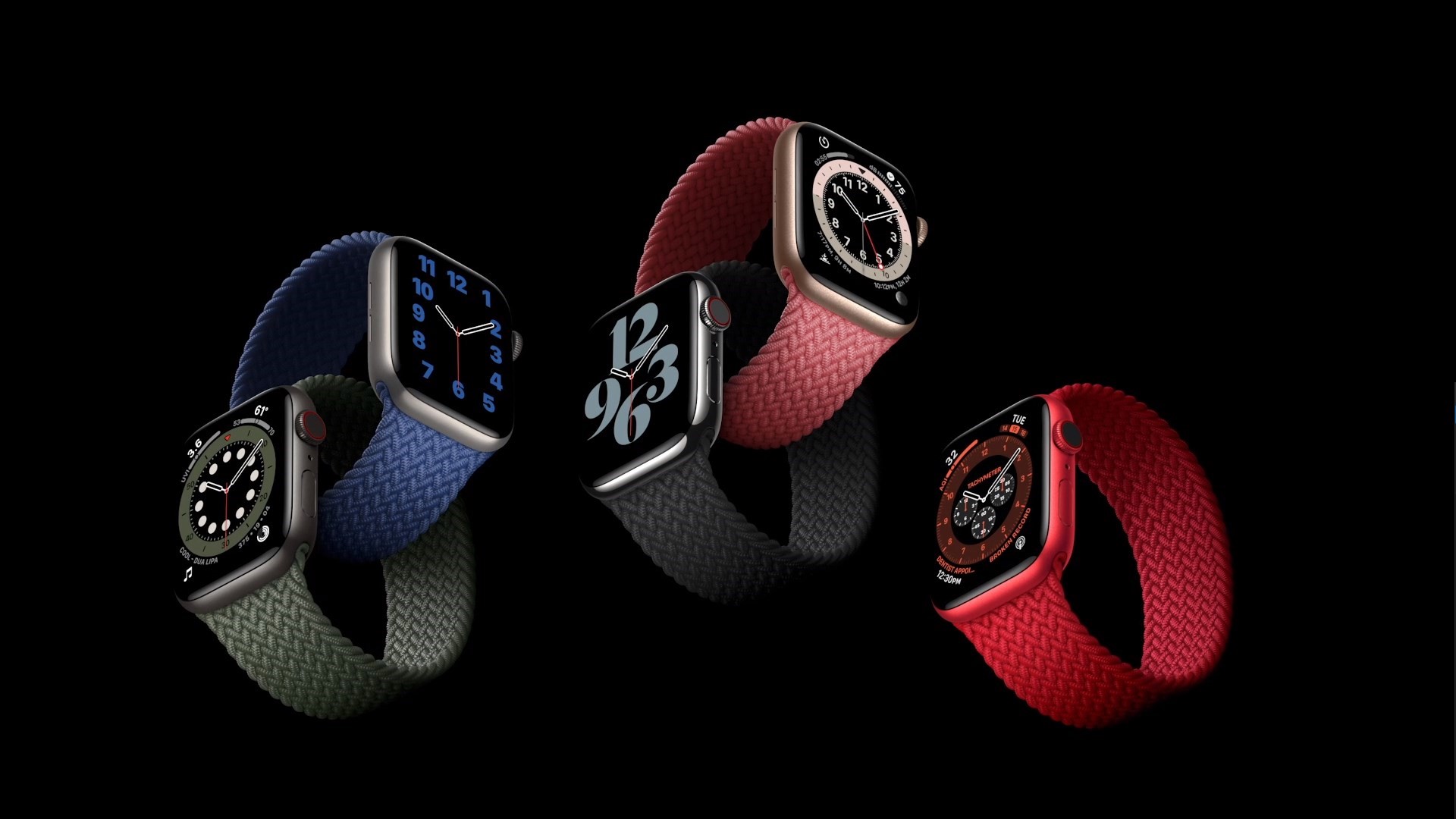 And of course two fancy Hermés bands.
U1 Ultrawideband on that features slide!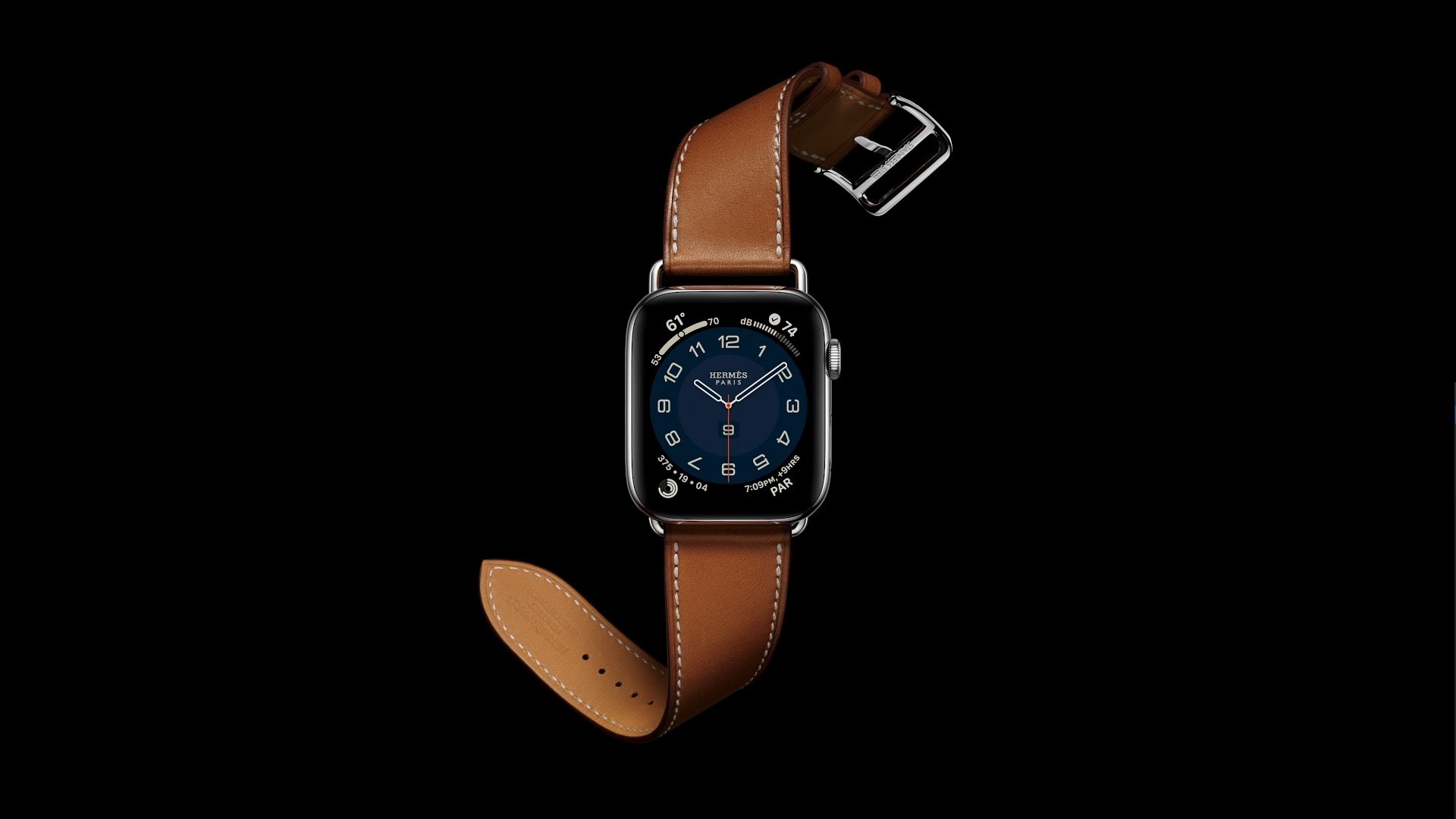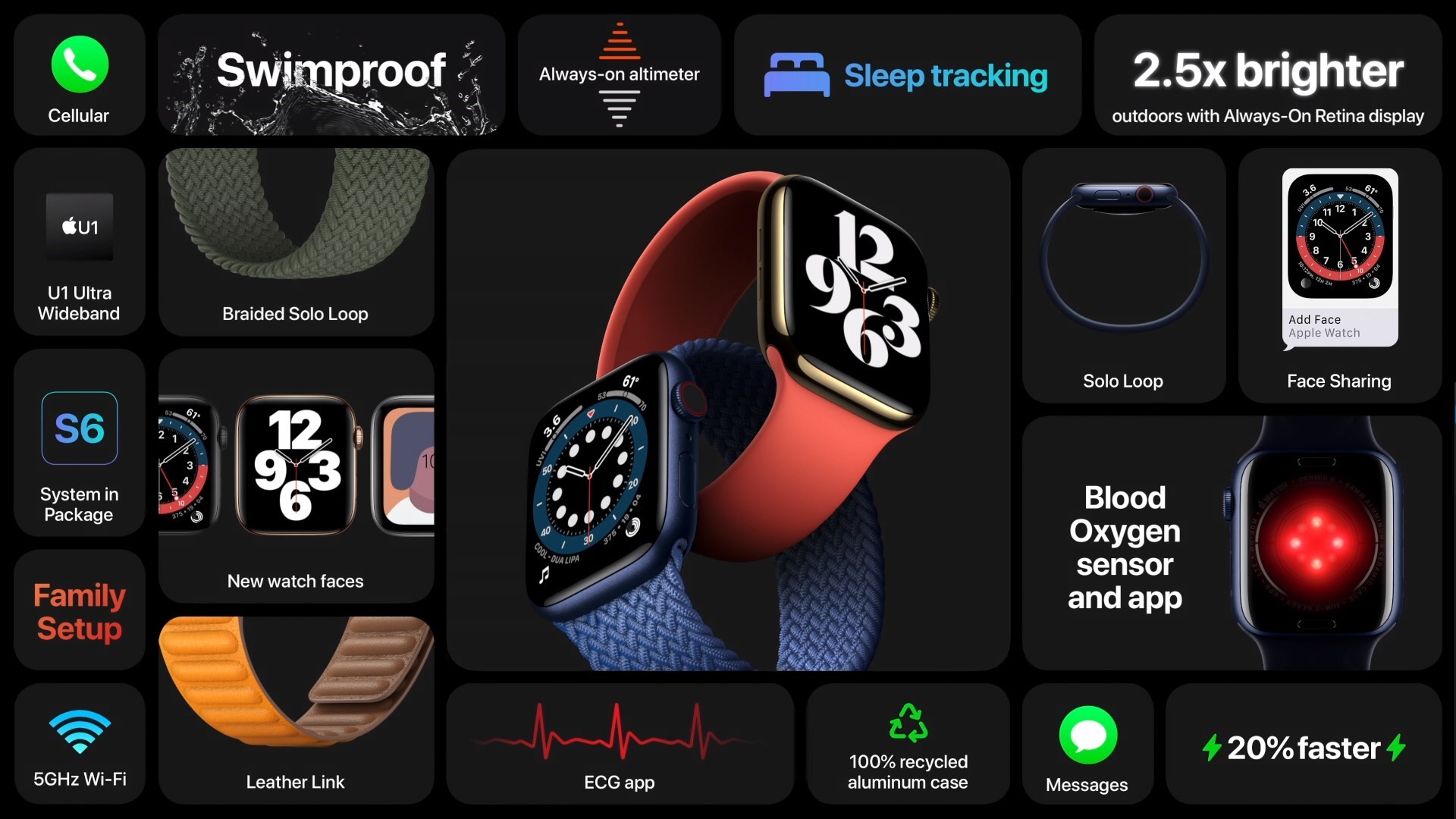 Family Setup. You can use your iPhone to pair watches for people who don't have an Apple Watch. Whoa!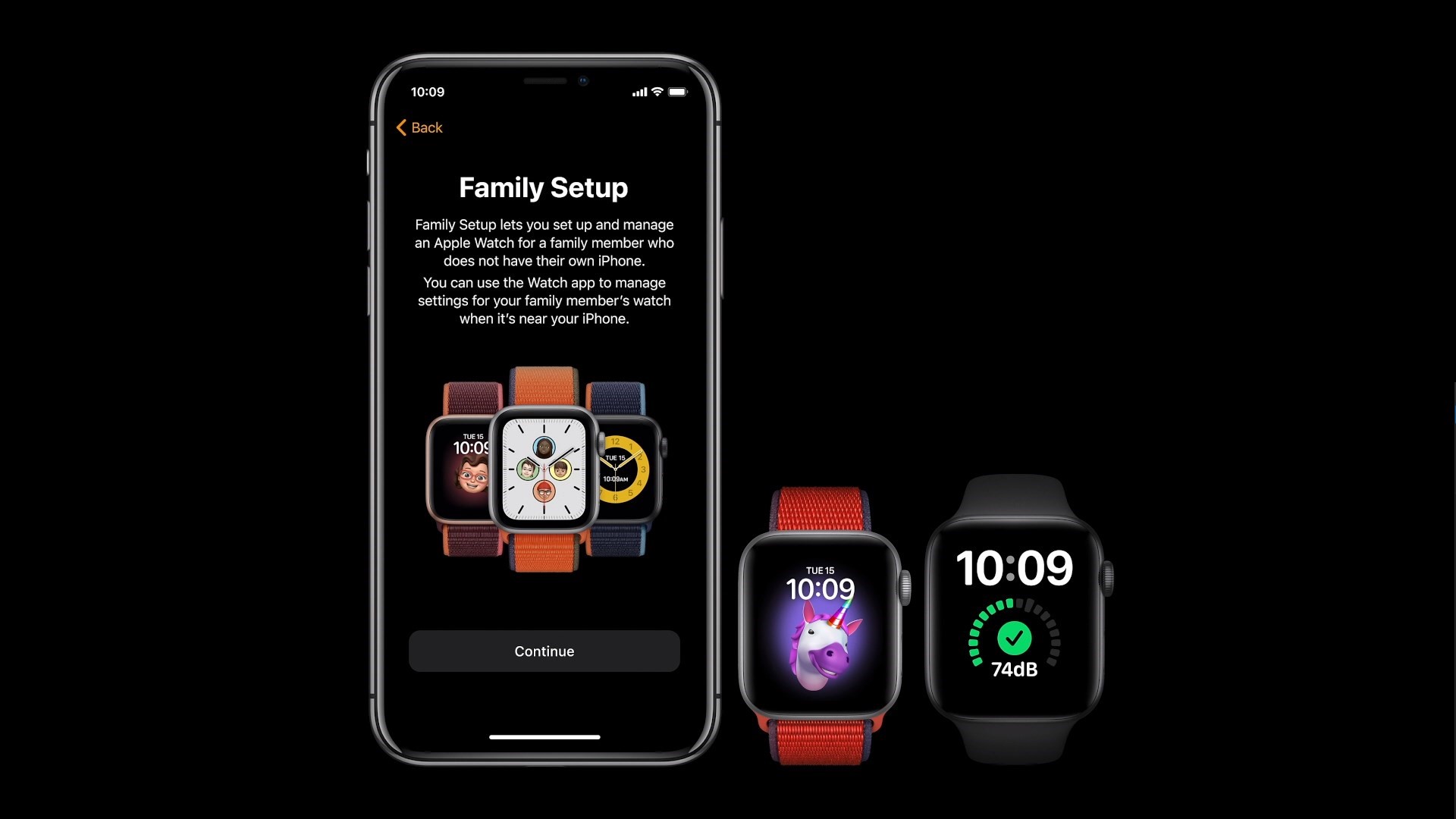 If they do family features for the Watch and not the iPad, I will lose my mind.
The Apple Watch can be independent from an iPhone! (Sort of; it has to be managed by your iPhone.)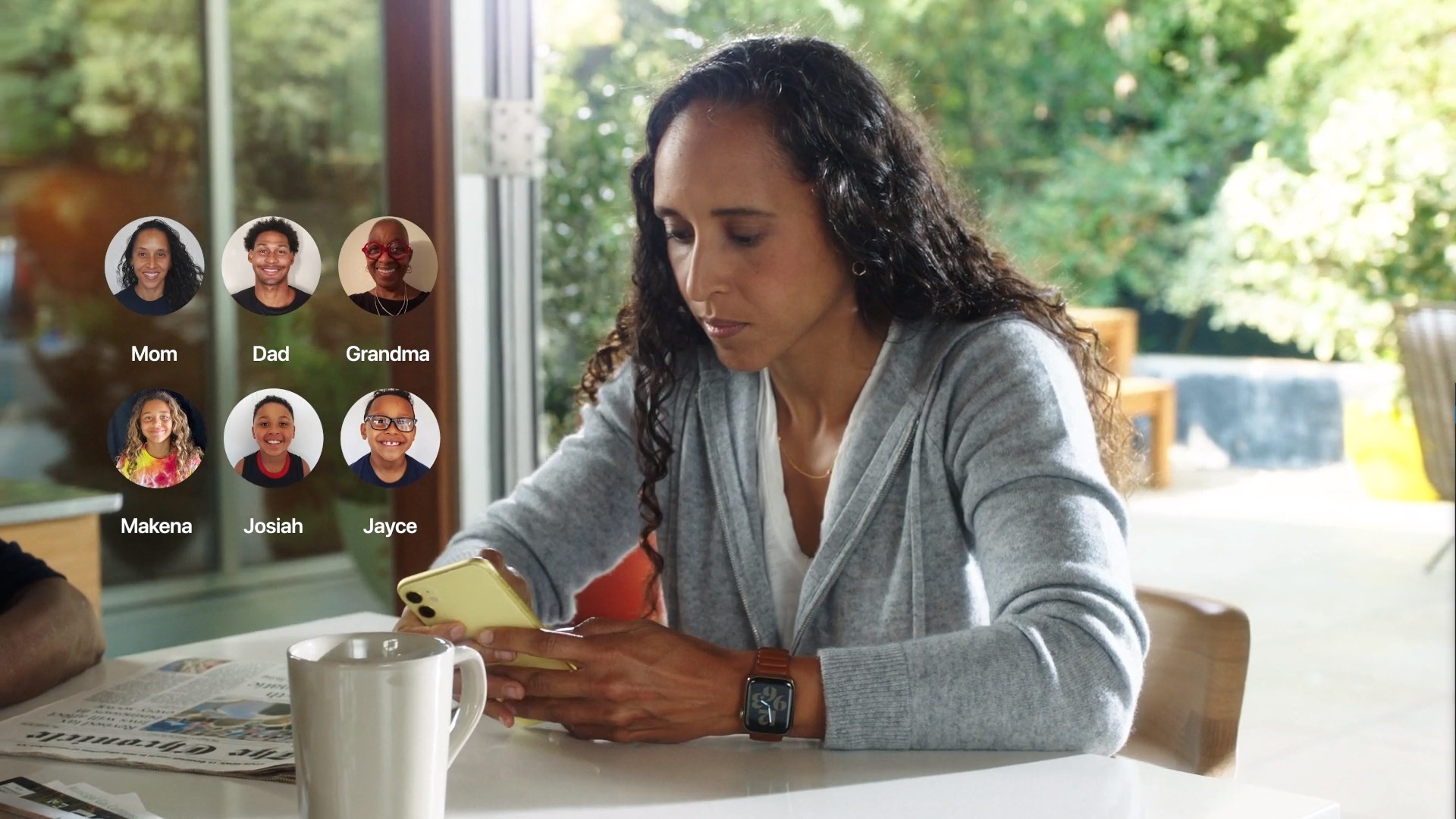 You can specify what people your kids and use the Watch to message. And you can set up location alerts for them, too.
There's a new school time mode for the watch: DND, restricted interaction, and a specific watchface teachers can look for to make sure the kids are in the pay attention mode.
It REQUIRES a cellular model.
Apple rushed through the carriers and regions, but there were a bunch of both.
Apple just wiped out all the goofy kid-tracker wearables every carrier sells. Sorry, goofy kid-tracker market!
Announcing Apple Watch SE, a lower-cost Watch.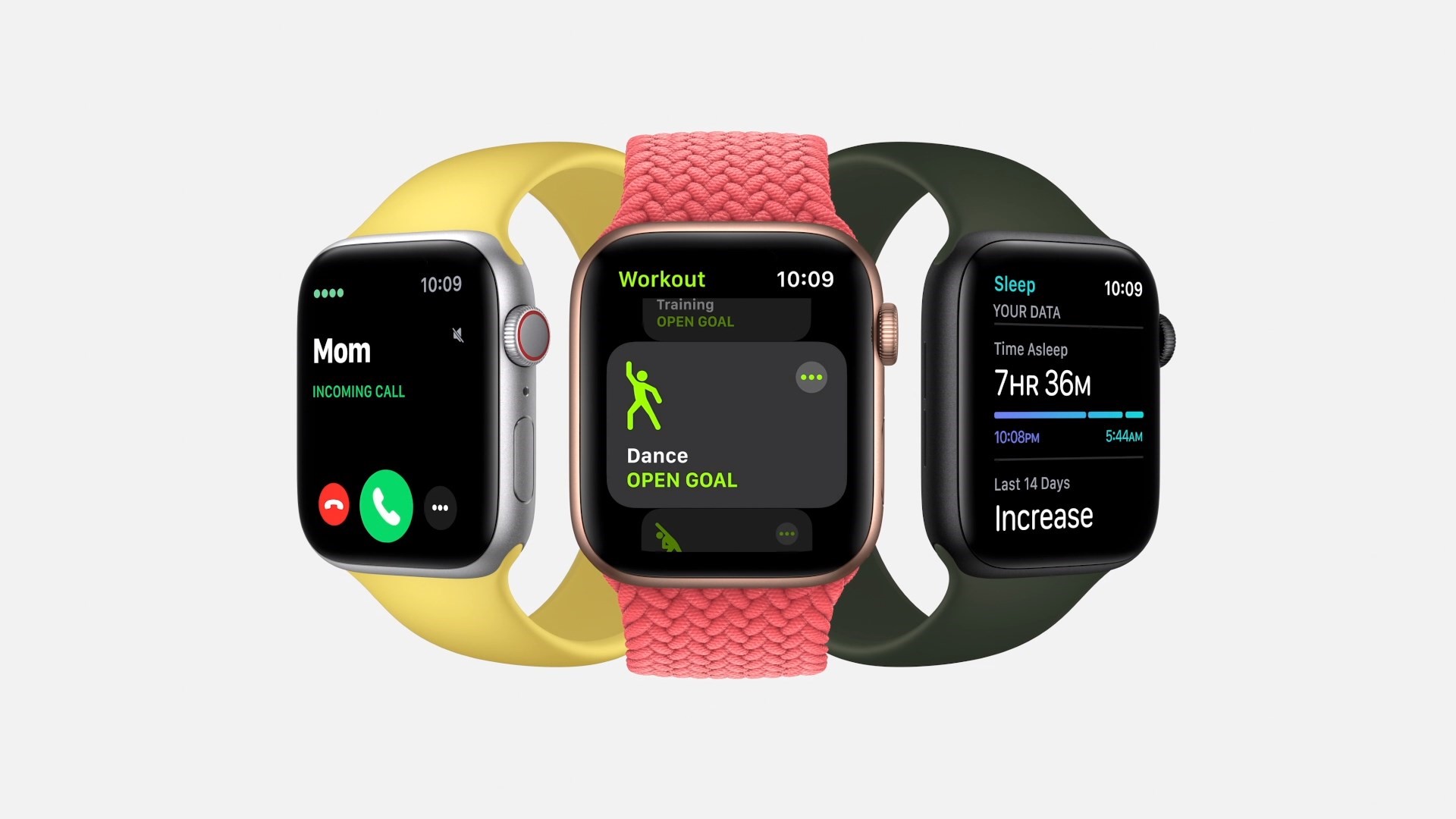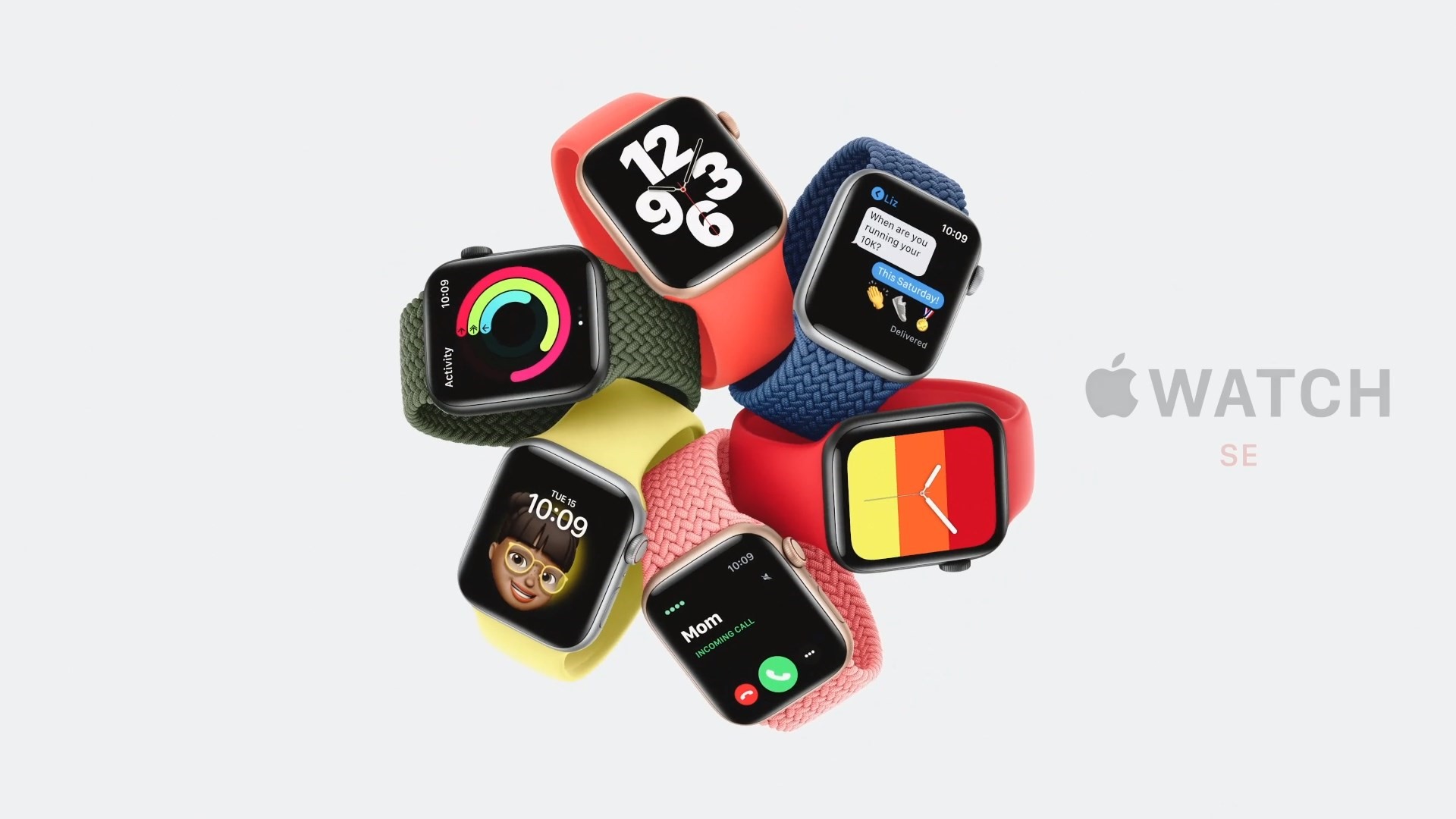 It uses the larger Watch display. Still waiting to hear what it lacks.
Apple Watch SE is another step away from Apple doing the "sell the old one for cheaper" thing it usually does.
It also uses the S5 system in chip, 2X faster than series 3.
You can get a cellular model, too.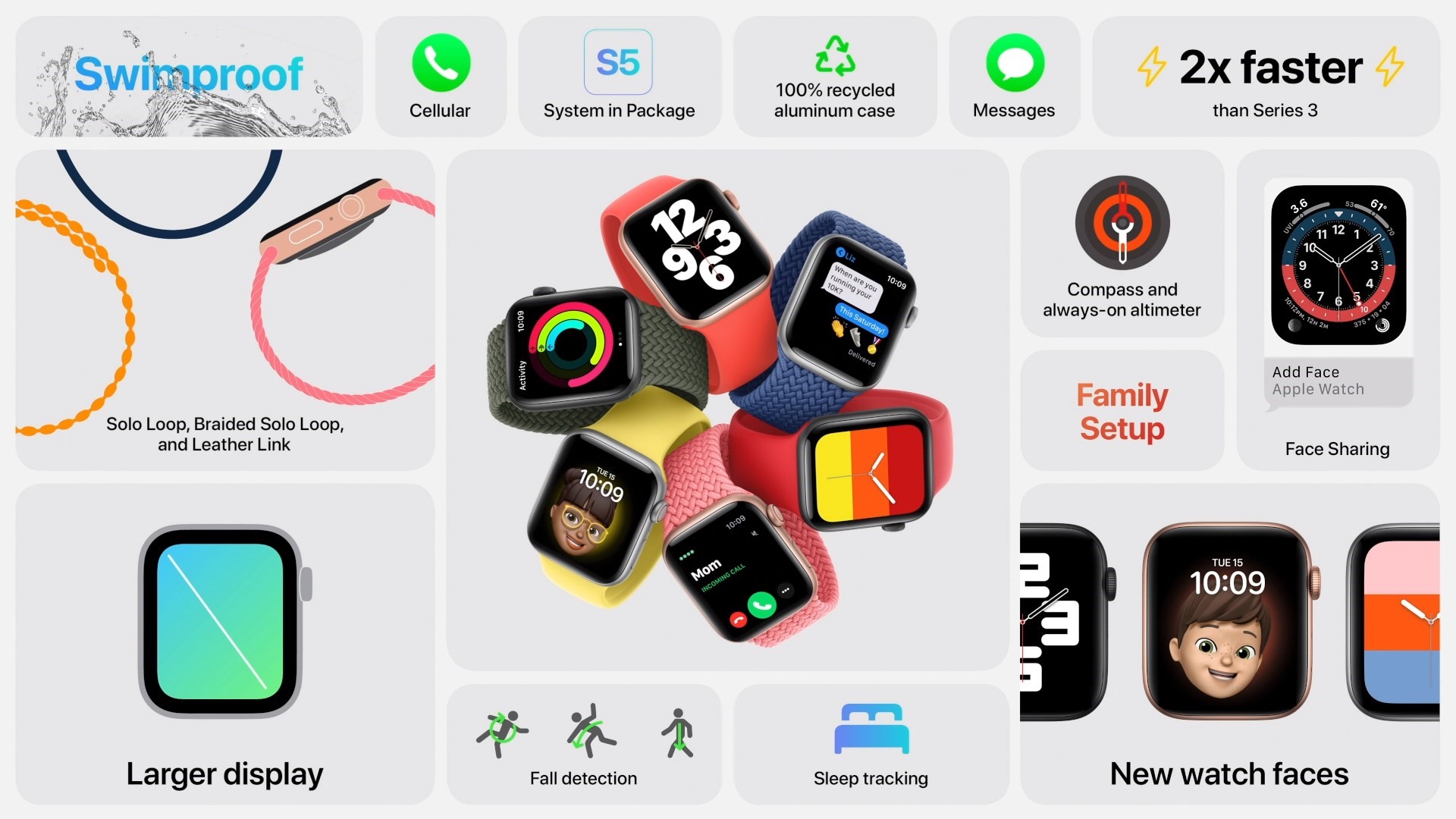 Accelerometer, heart rate, compass, gyroscope, motion sensors, fall detection. $279.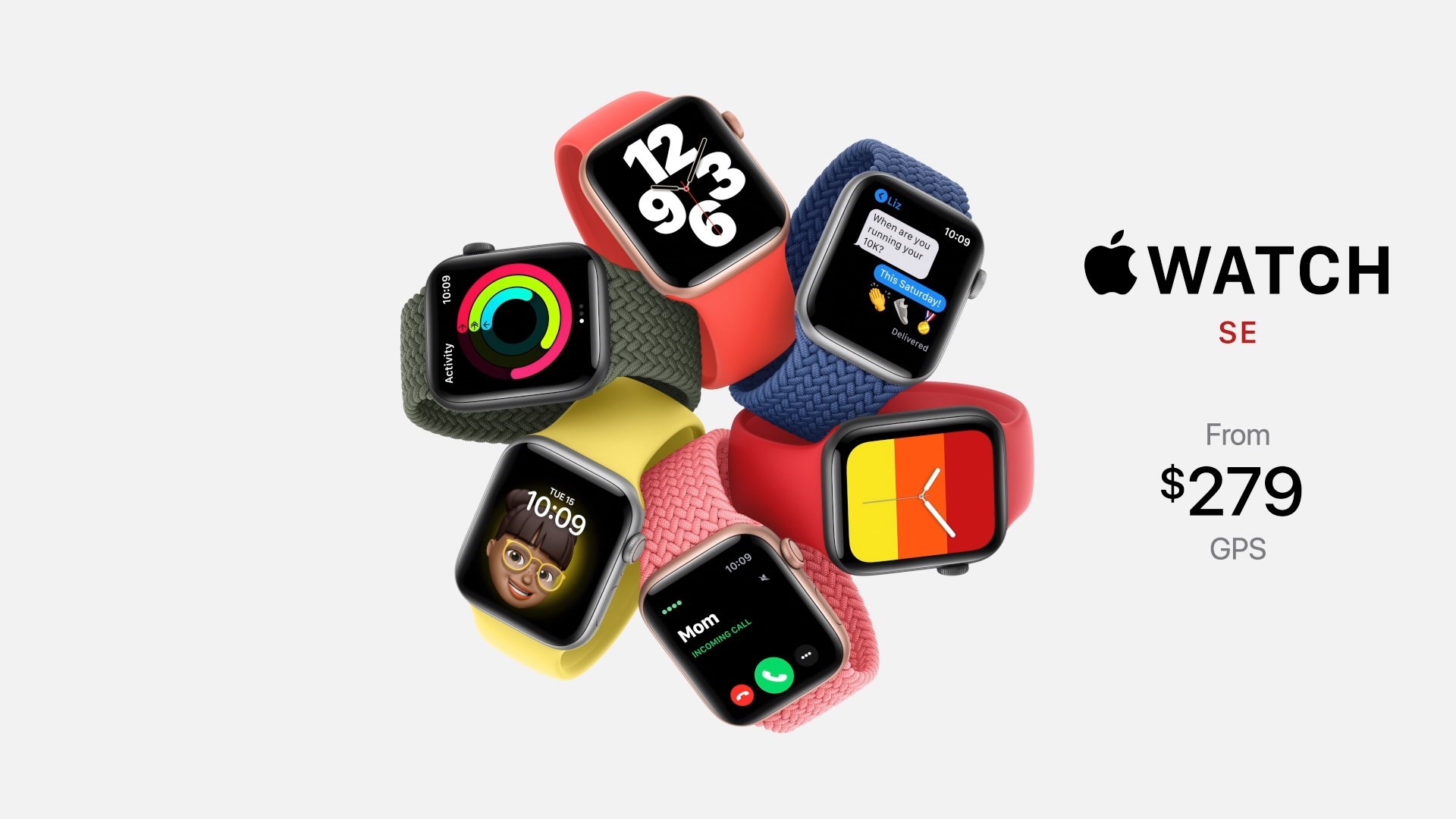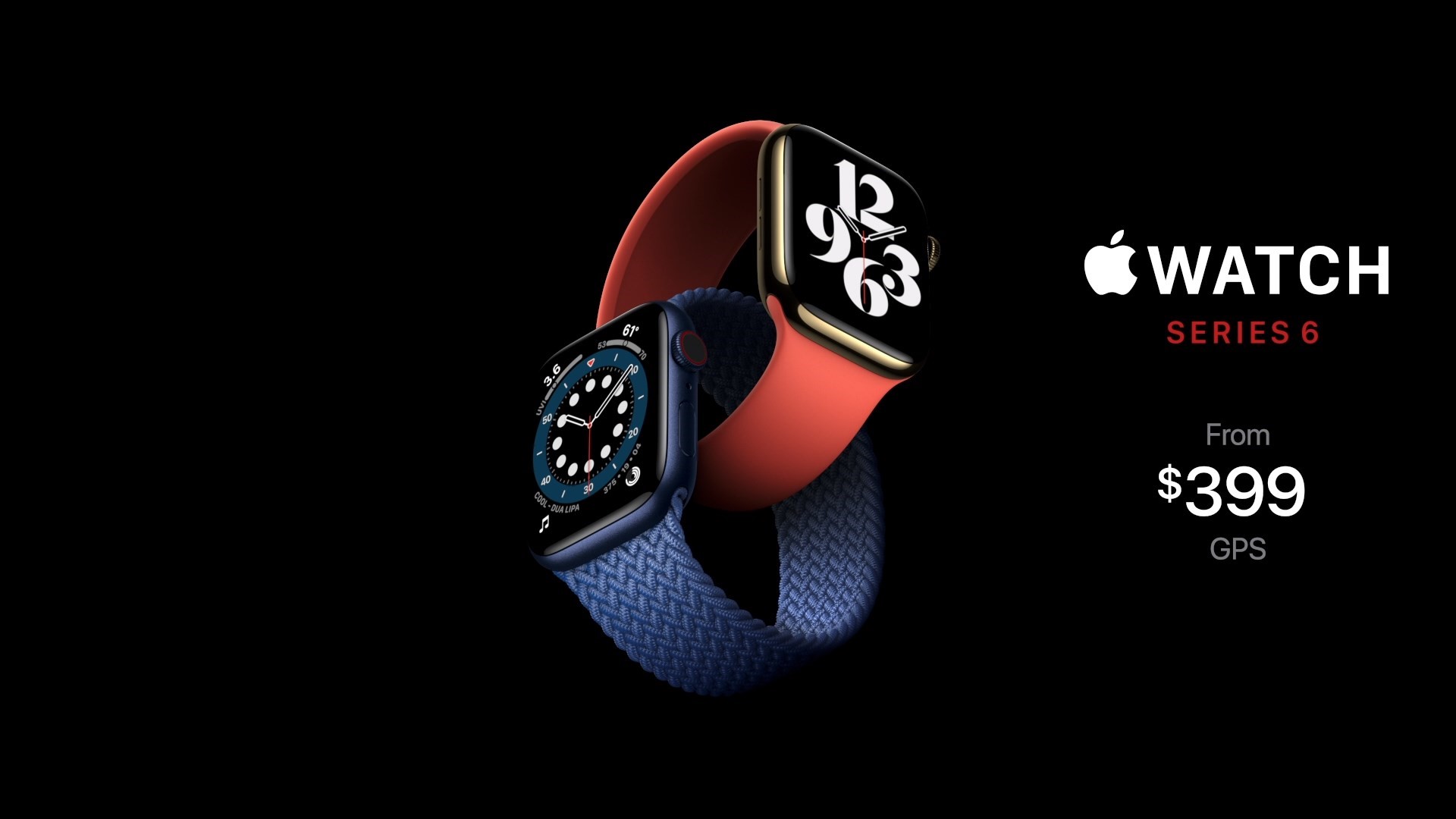 $399 for Series 6. Series 3 continues (!?) at $199.
Curious why you'd buy a Series 6 with the SE out there, unless… you love tracking your blood oxygen? This feels like the plot of a Blade movie.
Lisa Jackson, VP of environment, up to talk about being carbon neutral.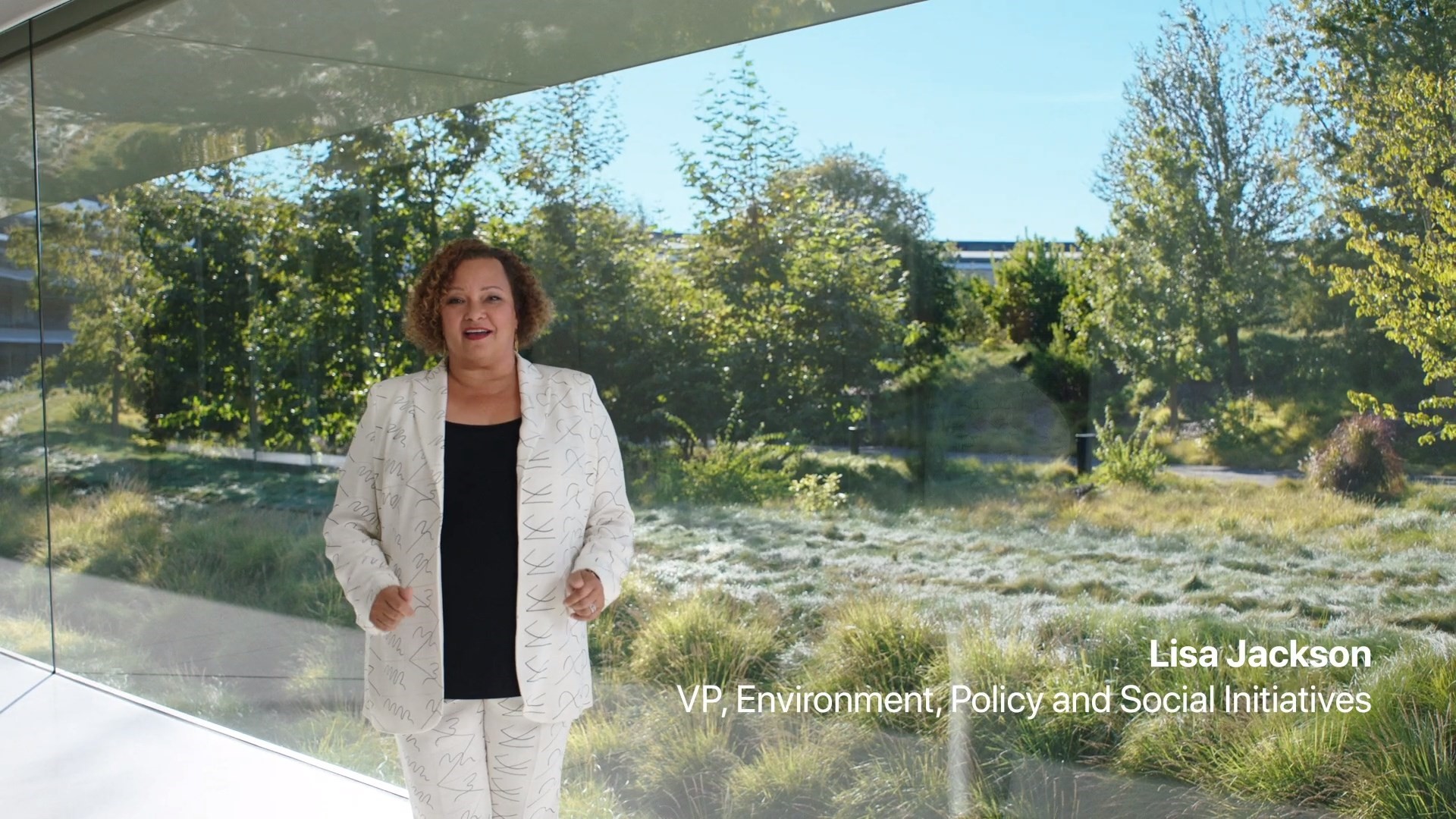 Apple has cut its carbon footprint by 35%. By 2030, it will be 100% carbon neutral, including supply chain and products.
Looking at how Apple Watch is moving towards carbon neutrality. 100% recycled rare earth elements and tungsten "in the taptic engine."
Jackson brings up adapters…. "We are removing the USB power adapter from Apple Watch"
Wow, no more USB adapter in the Watch box! Framing it as an environmental choice is the right move.
That is wild! Lots of people have extra Lightning cables, but how many people have extra Apple Watch chargers?
Order today, availability Friday.
Take a breather, Apple is showing a commercial joking on how the Apple Watch "already does that.
The Apple Watch is a pretty wild story — that first gen was so messy, and now it has a focused sense of purpose that is iterating at scale.
That said, Apple's basic strategy of "put an App Store on it" has not really enabled any wild killer apps. All the innovation has really been from Apple adding hardware.
Jay Blahnik is up to talk fitness.
Video workout with music from trainers, provided by Apple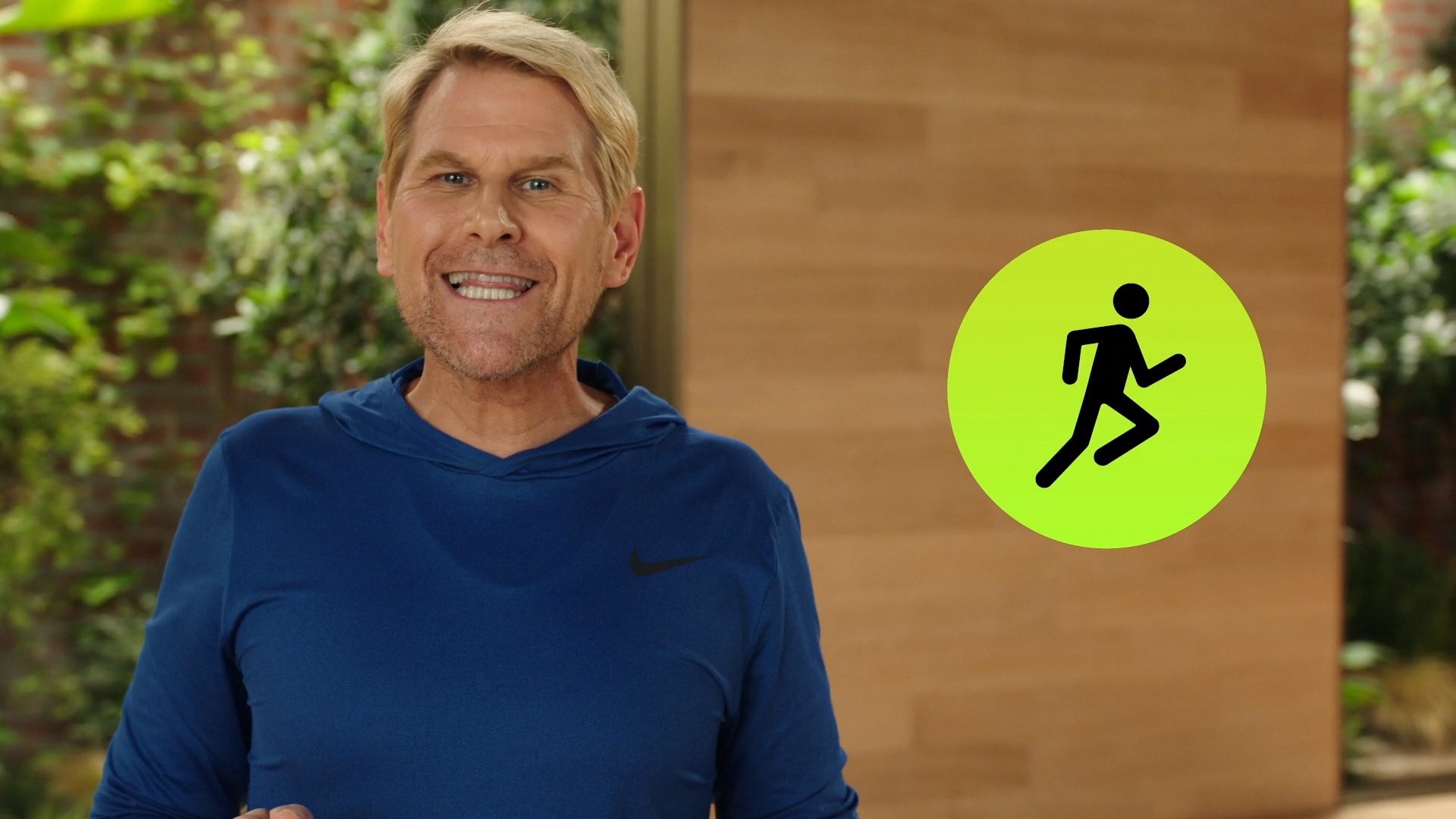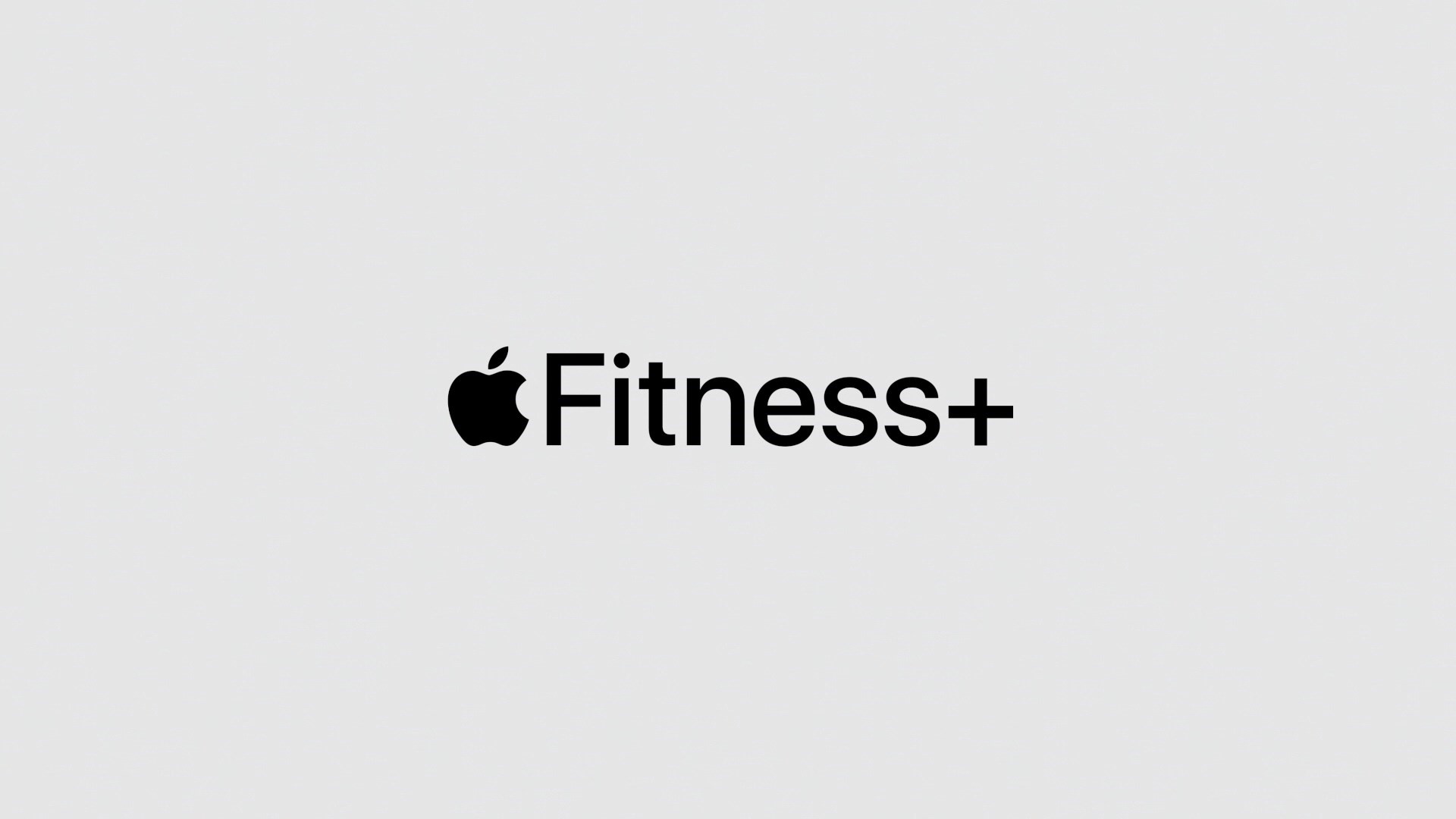 It's designed around Apple Watch, so there must be some integration there. Video intro time. Showing on=screen metrics syncs to apple watch, Lots of people moving around at home. Also exercise bikes…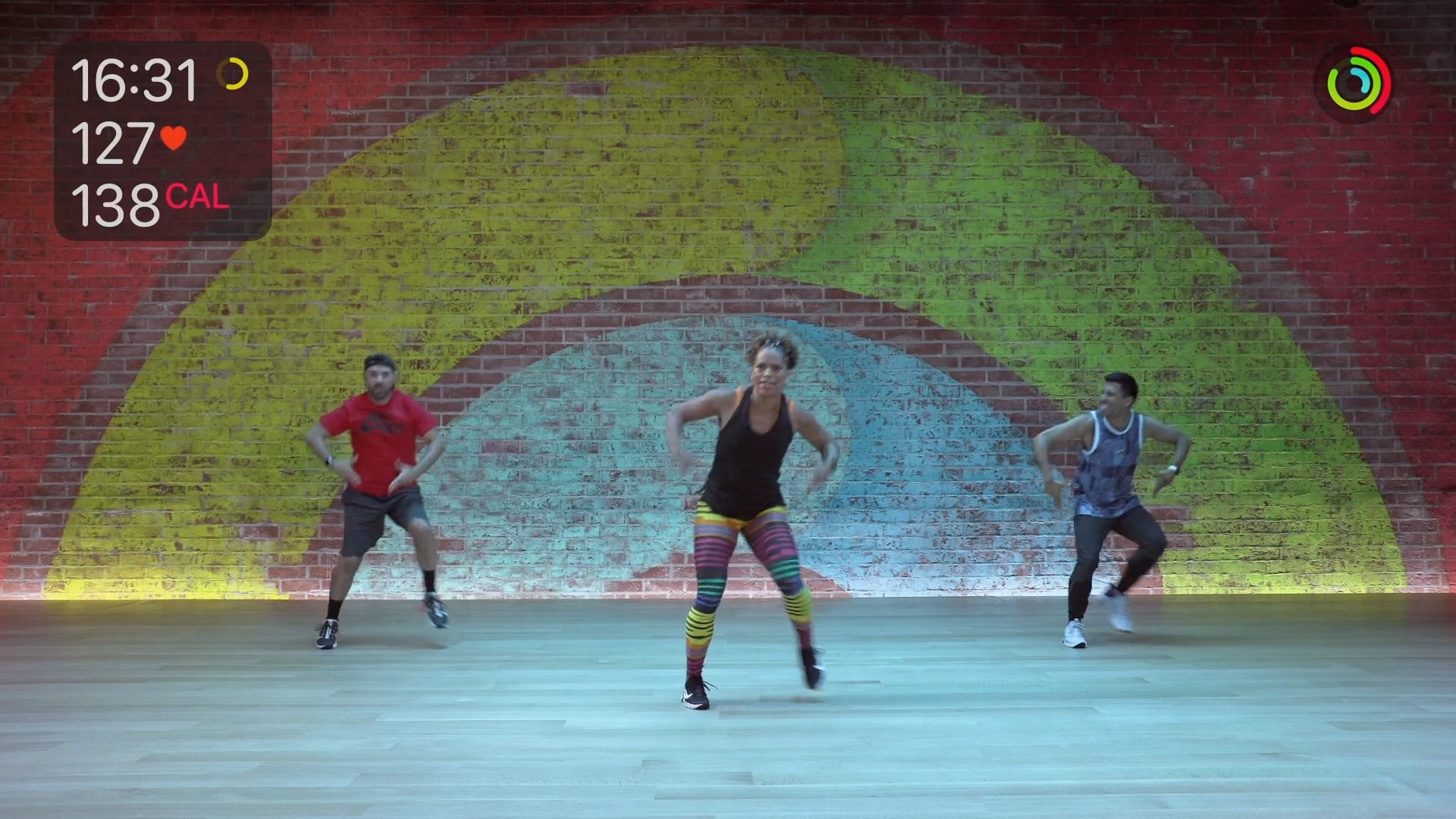 New classes every week, looks like.
Apple Fitness Plus.
Apple calling out the Music integration is a direct shot at Peloton, which is locked in copyright rights with labels right now.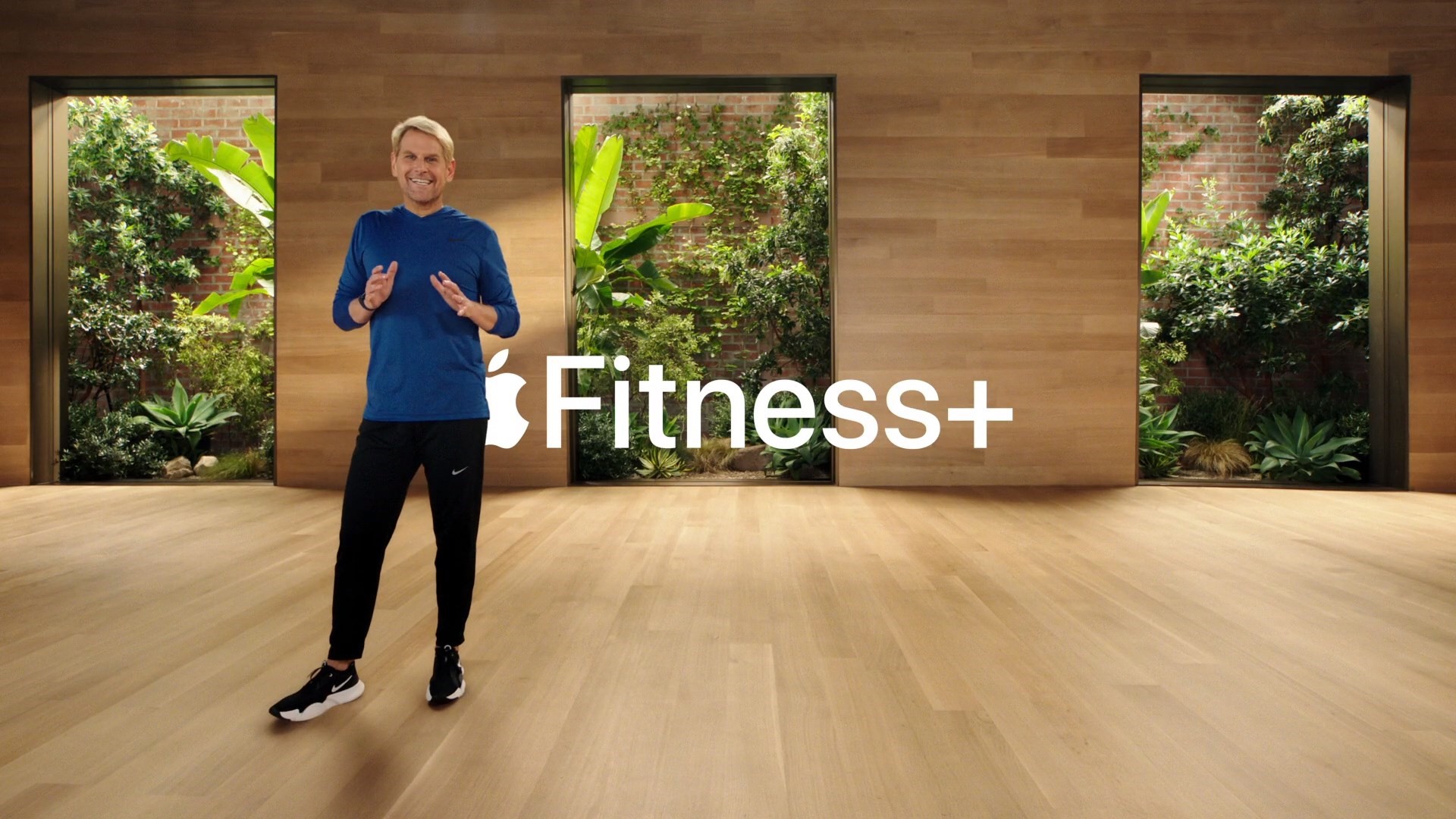 Okay, time to dig into the details. 
"New workout classes added every week" is such a better content production investment for Apple than anything it's doing in TV.
You get a catalog of videos on iPad, iPhone, or Apple TV. Sends metrics in real time. Sounds like it's not live classes (Peloton lives!)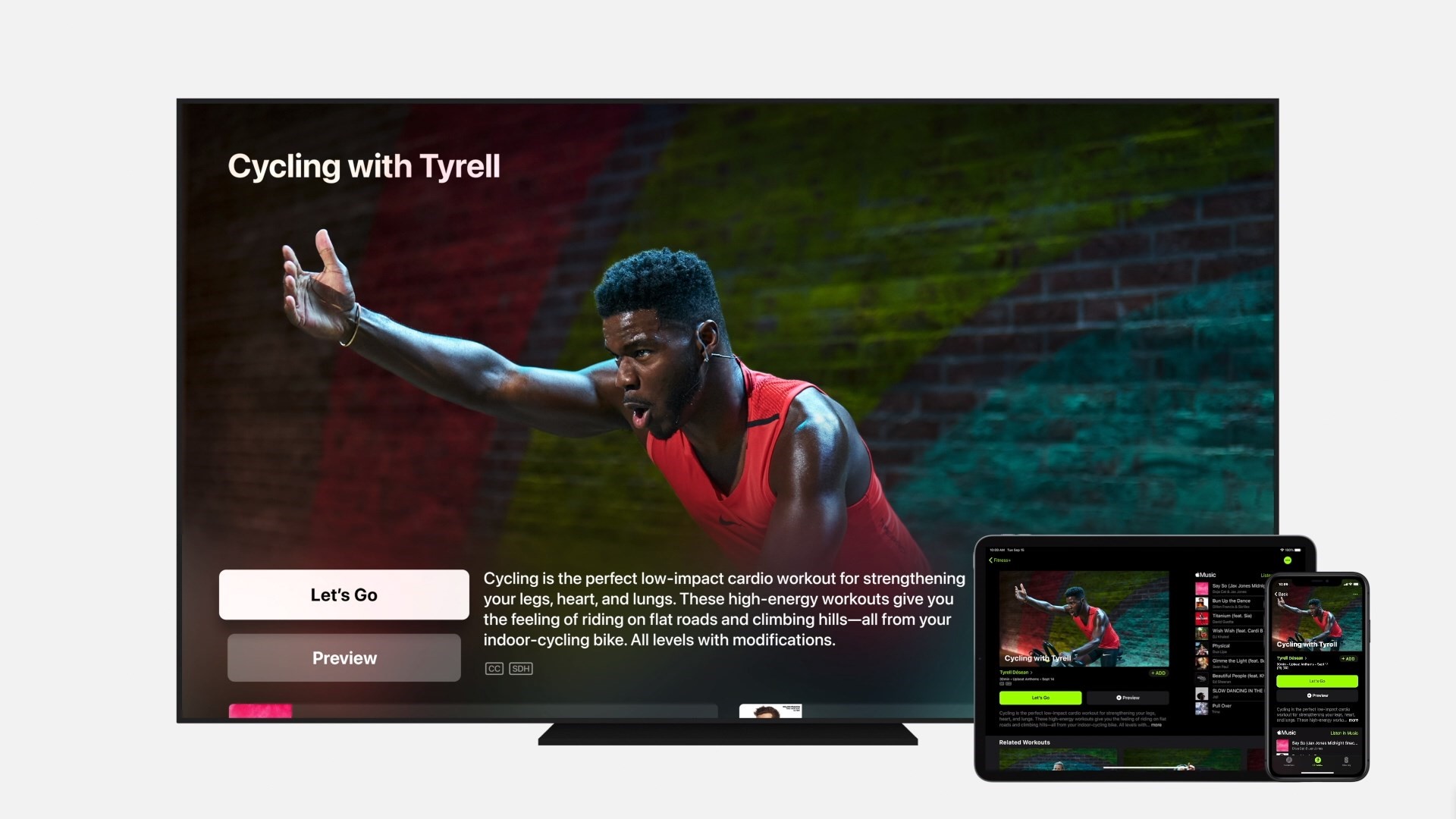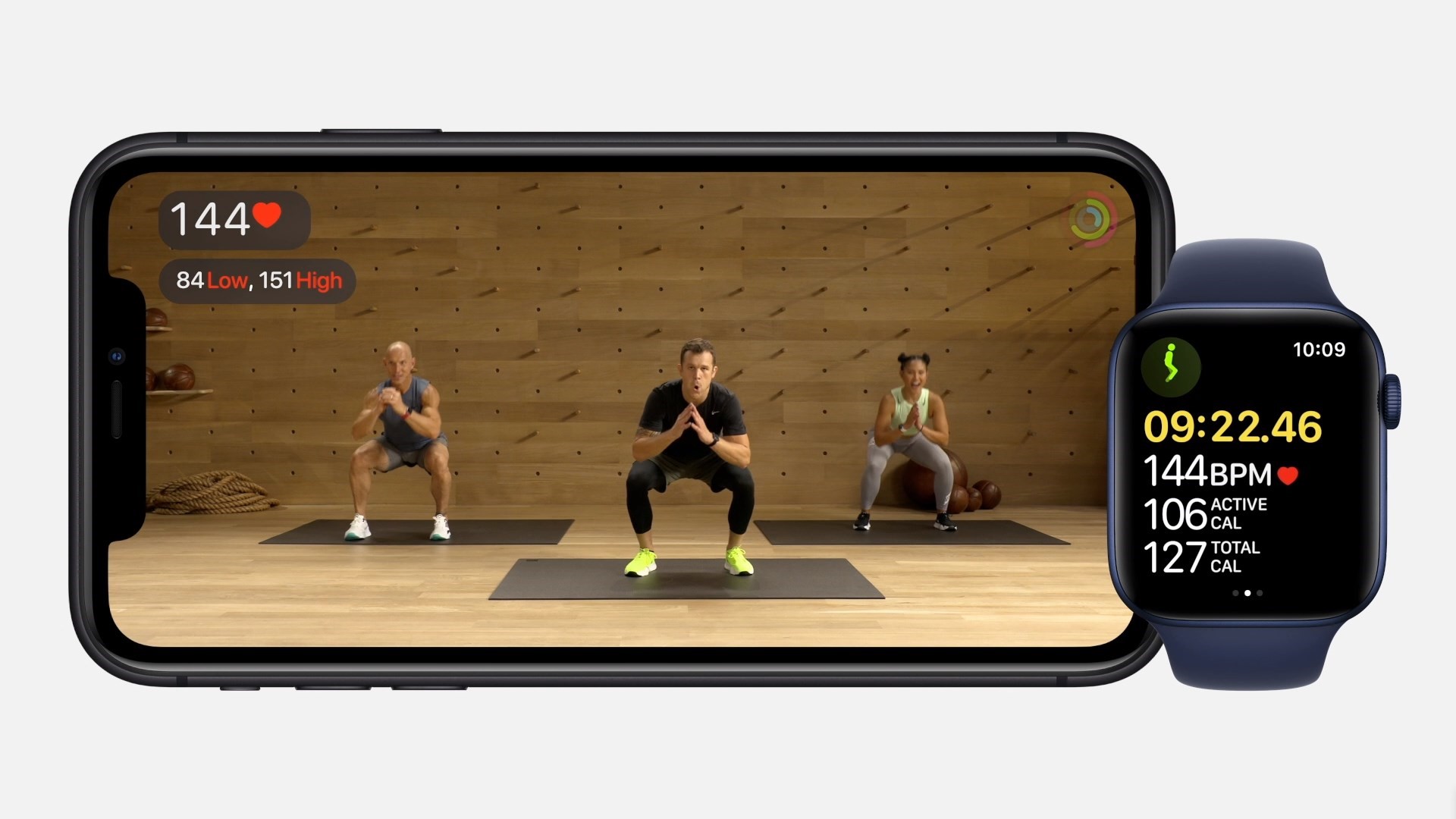 You get a summary when you're done showing all the data.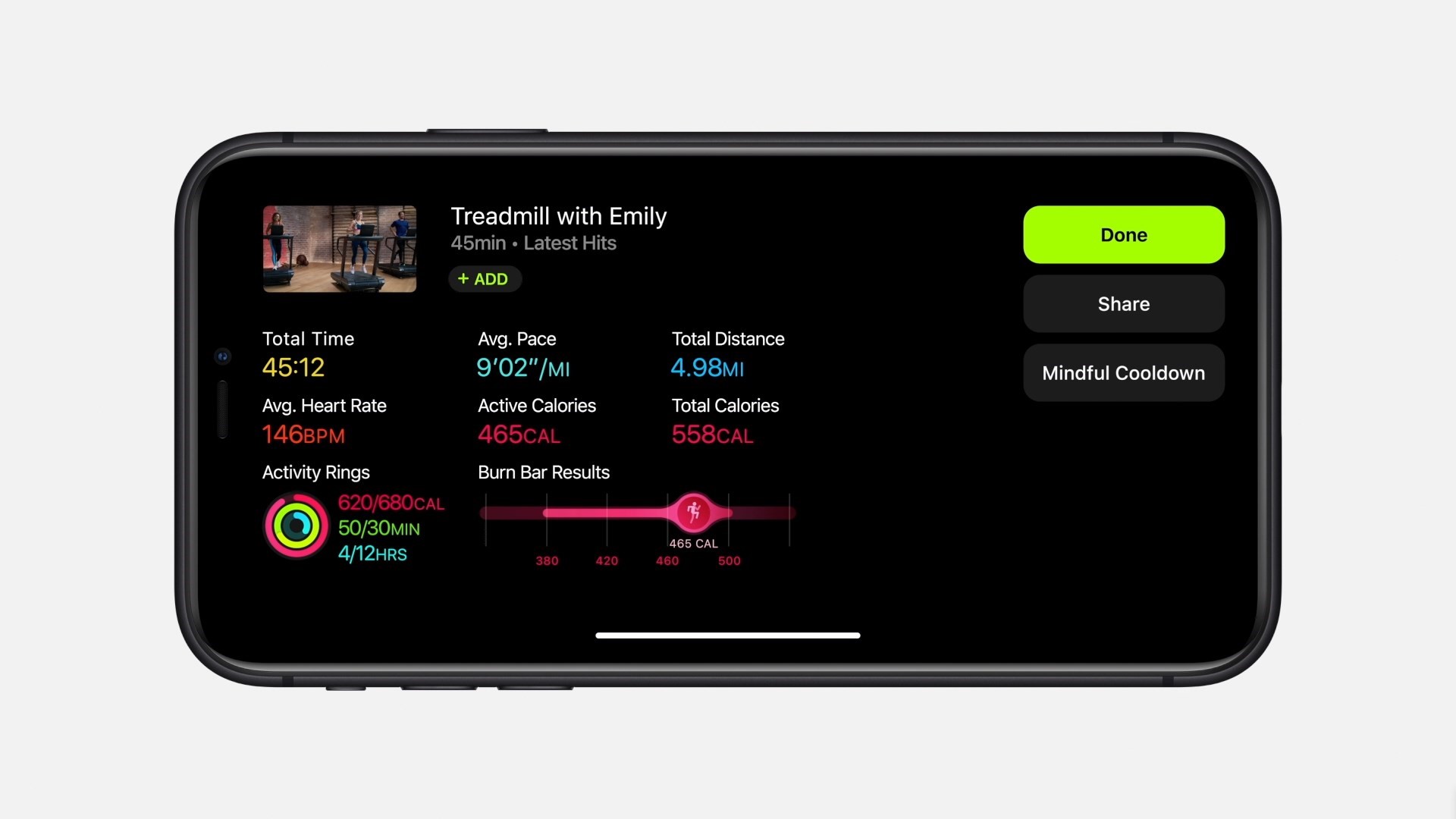 Yoga.  Cycling. Dance. Treadmill walk and run. Strength. Core. Hit. and "Mindful cooldowns."
Nilay Patel
"Mindful Cooldowns" is a great fantasy football team name.
You don't need custom equipment.
A lot of Apple ecosystem leverage going on here: this all works by syncing a Watch with an iOS device and doing real-time graphics using data from iCloud.
"Fresh new workouts every week" with lots of different music genre options.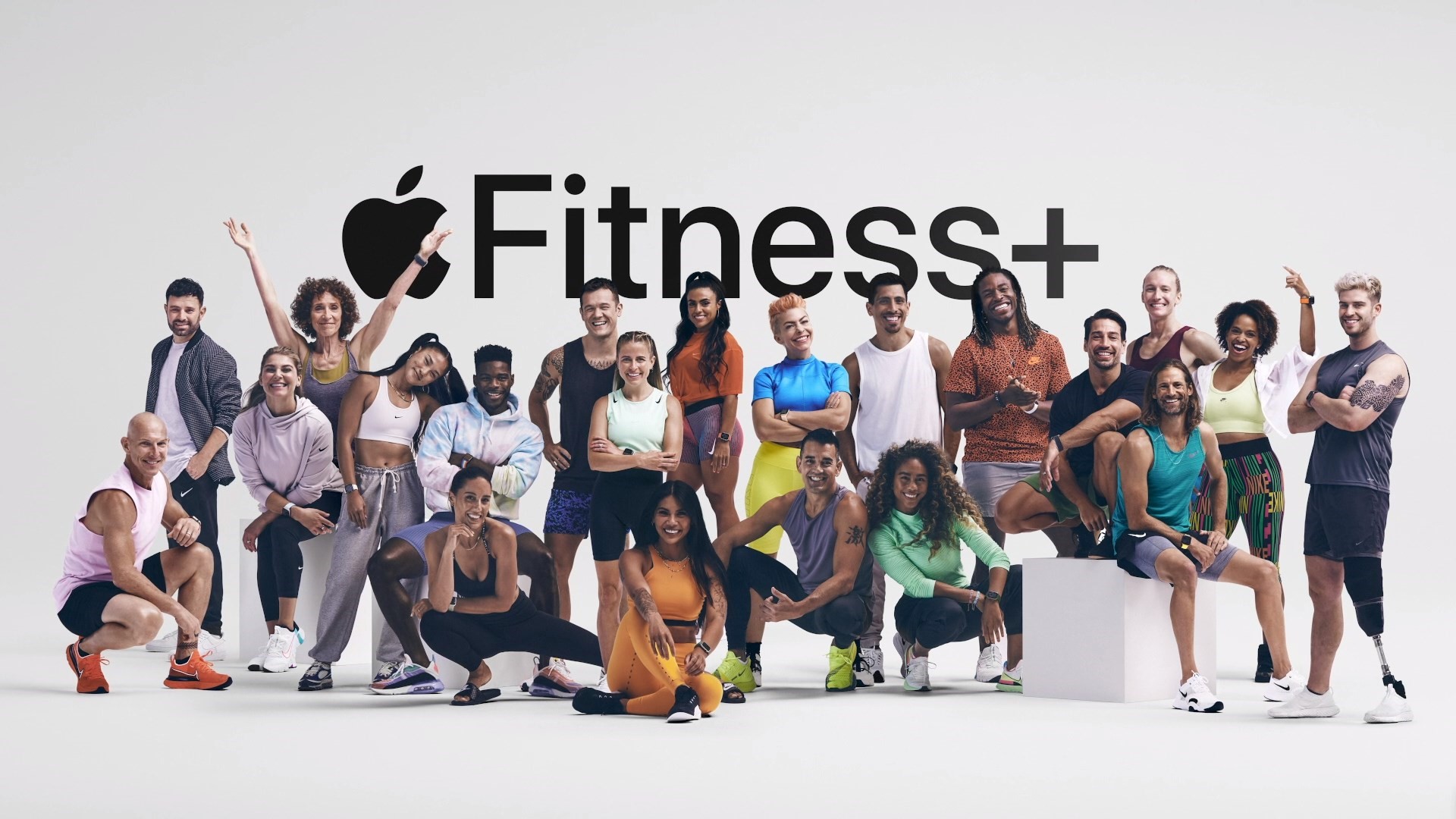 There's a "beginner program" too, (thank god I'm a permanent beginner). All the videos are located in Apple's new Fitness app. 
There's an algorithm for showing "intelligent" suggestions of work outs you should try.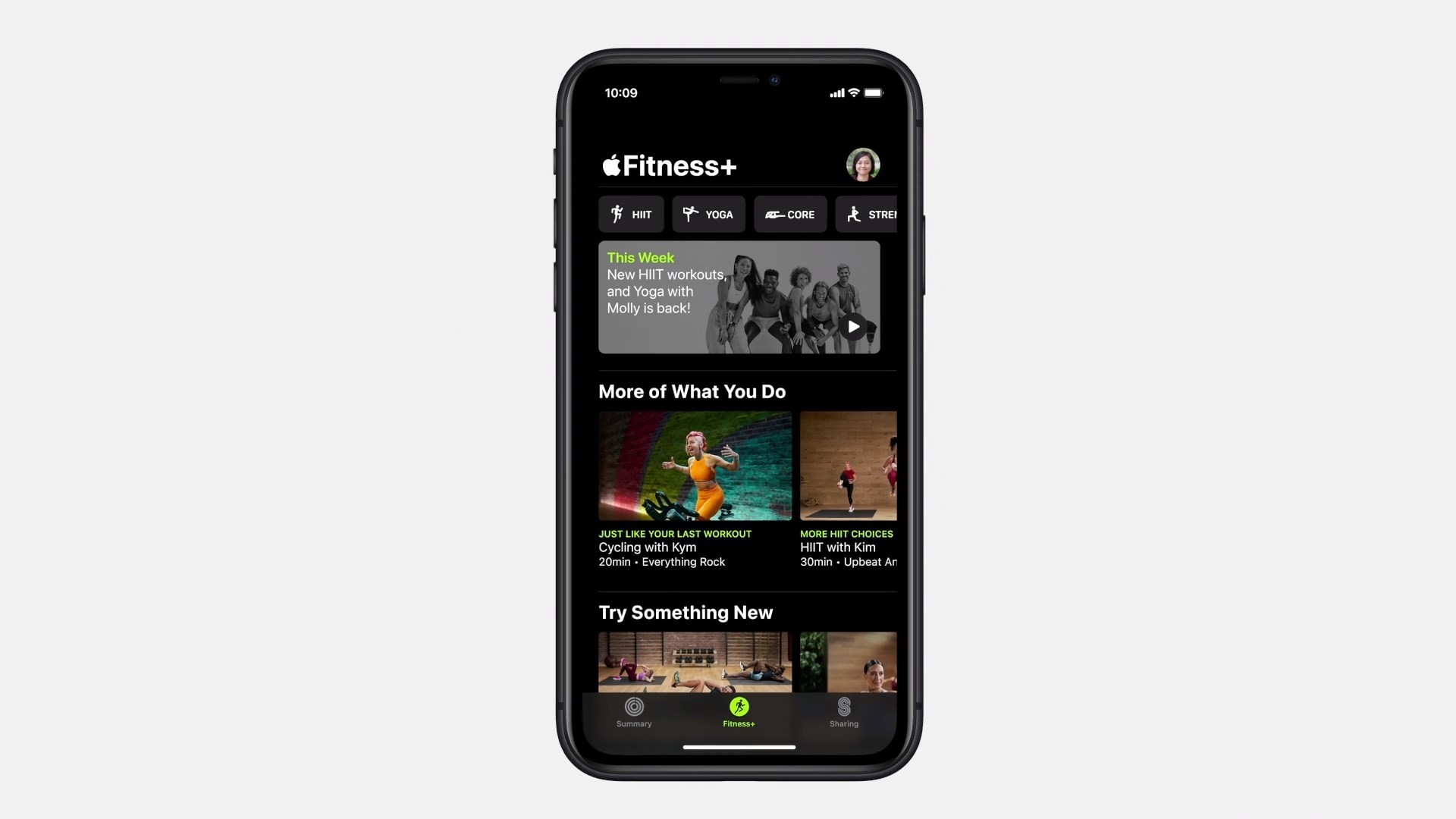 $9.99 per month. $79.99 per year. Family included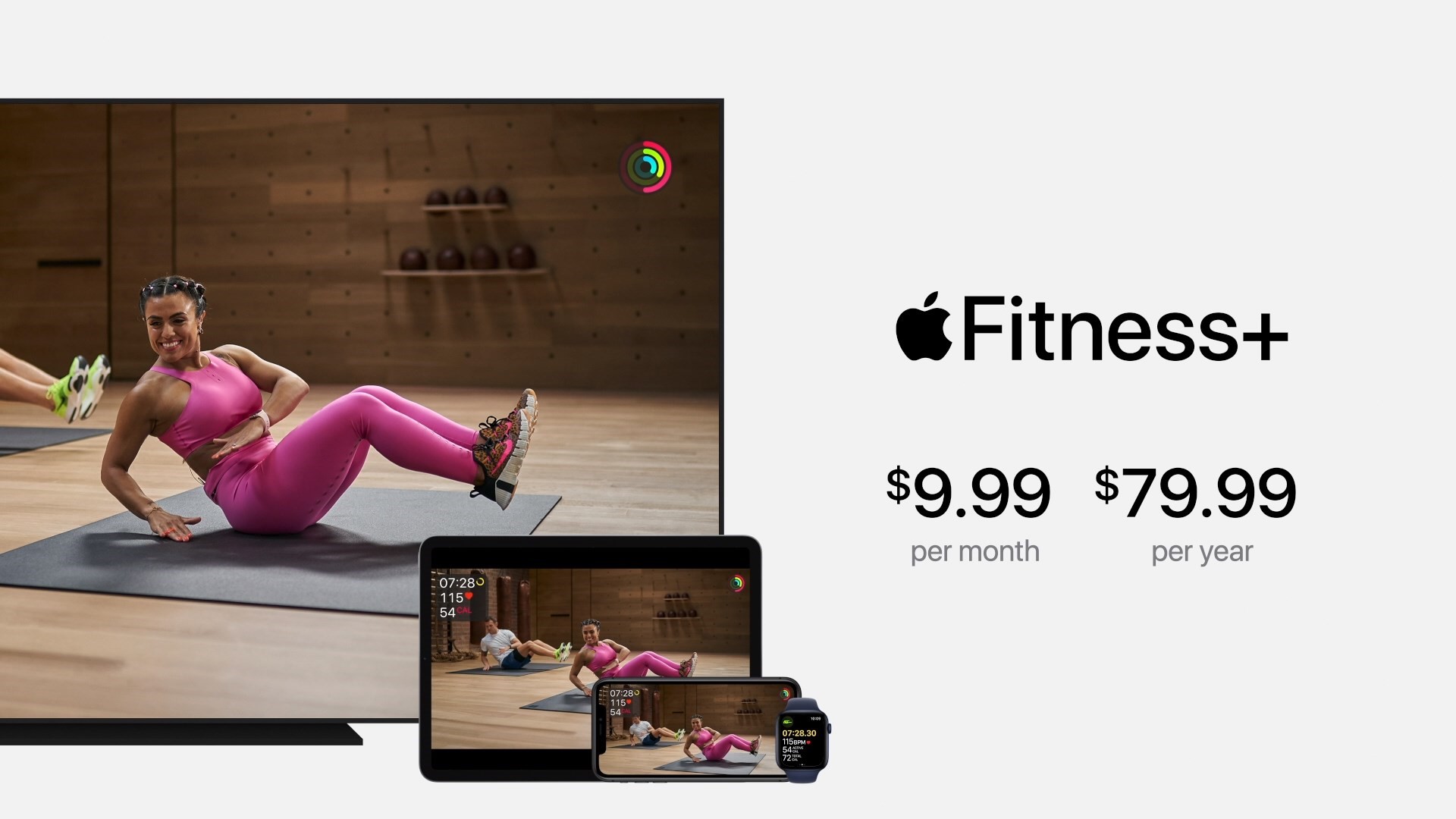 Available by the end of the year, only in a few countries. Three months free with purchase of Apple Watch.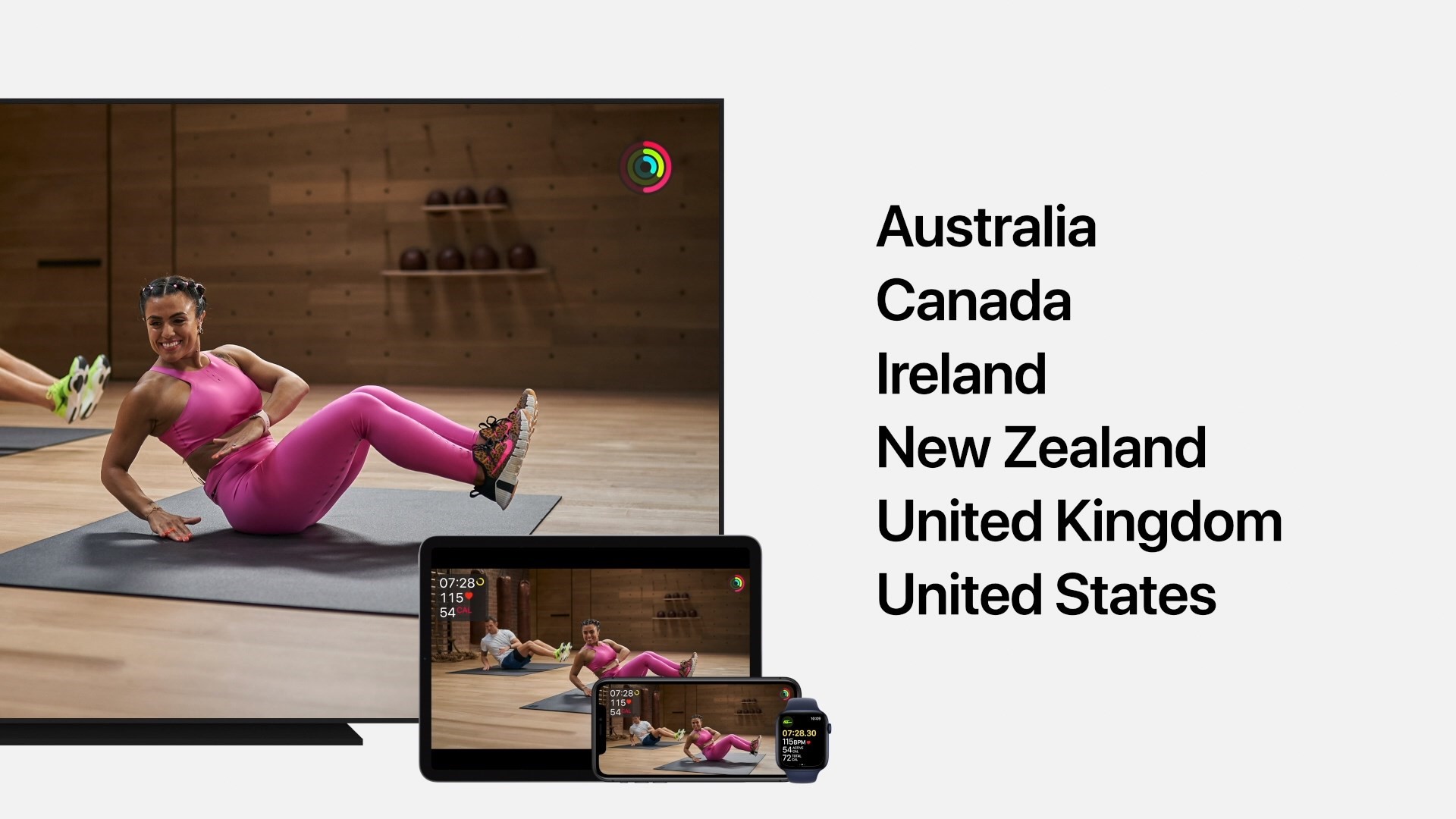 Lori Malm, Director of Services, is up to talk services.
This is really really smart, all the way around. A $10 service that makes your boring exercise bike or treadmill feel like a Peloton.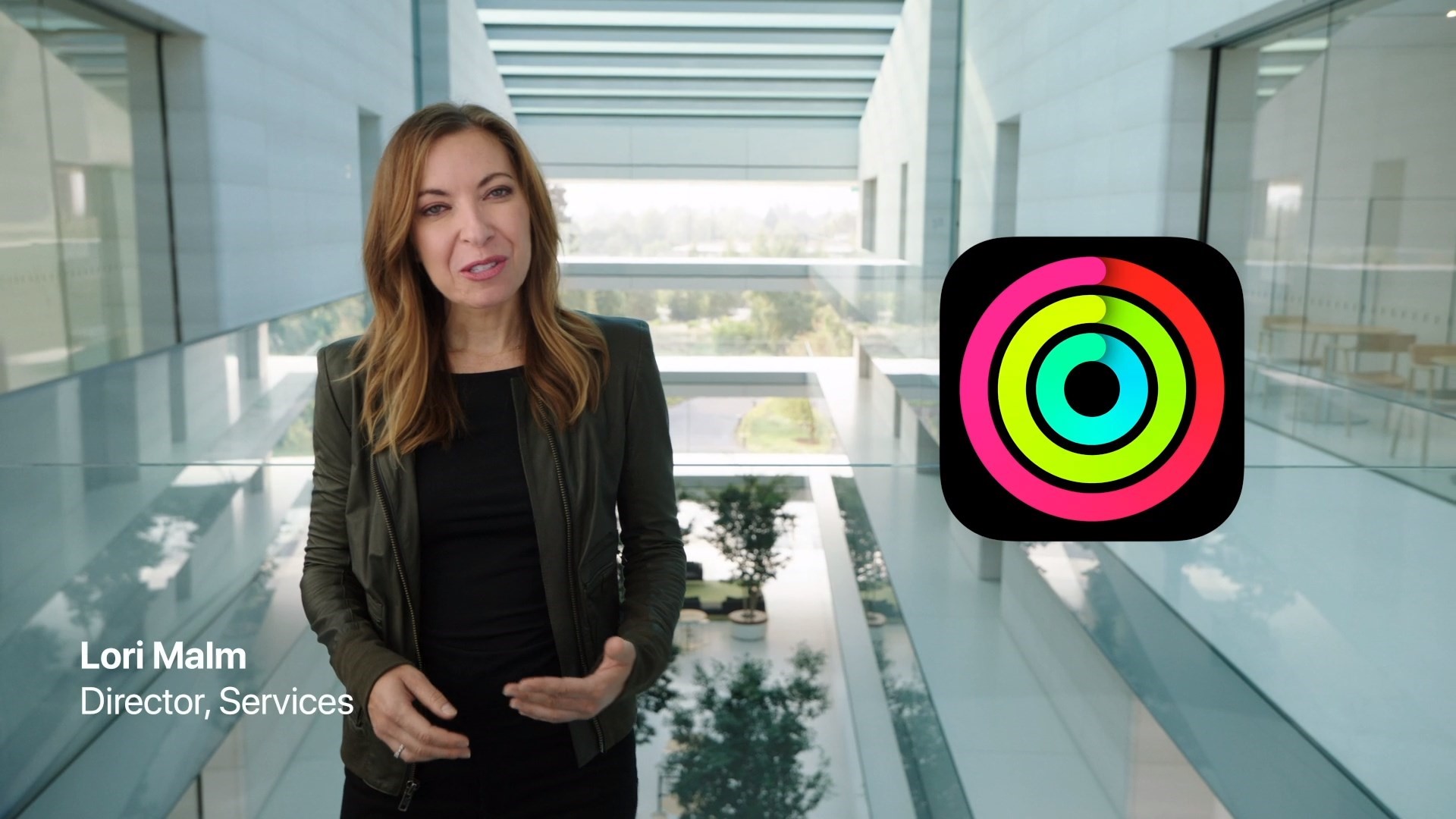 Apple One.
Oh snap, Apple One is FINALLY HERE!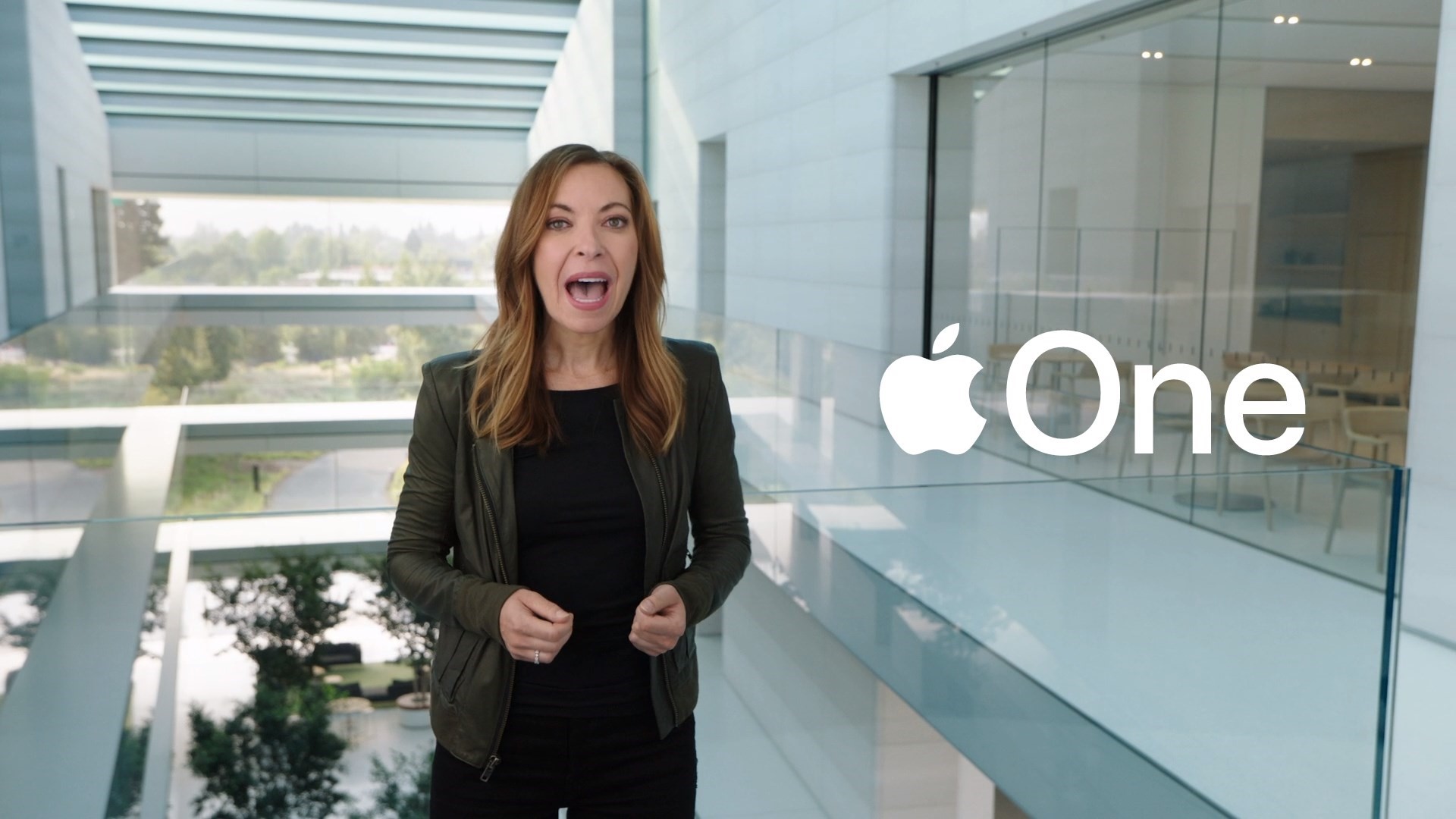 "Gives you all the services you love"
iCloud, Apple Music, TV+, Arcade,  News+, Fitness+
Individual plan is $15/mo, family is $20/mo. 
individual: $14.95. ….doesn't include fitness? Family is $19.95. Premier plan for $29.95 to get fitness and news.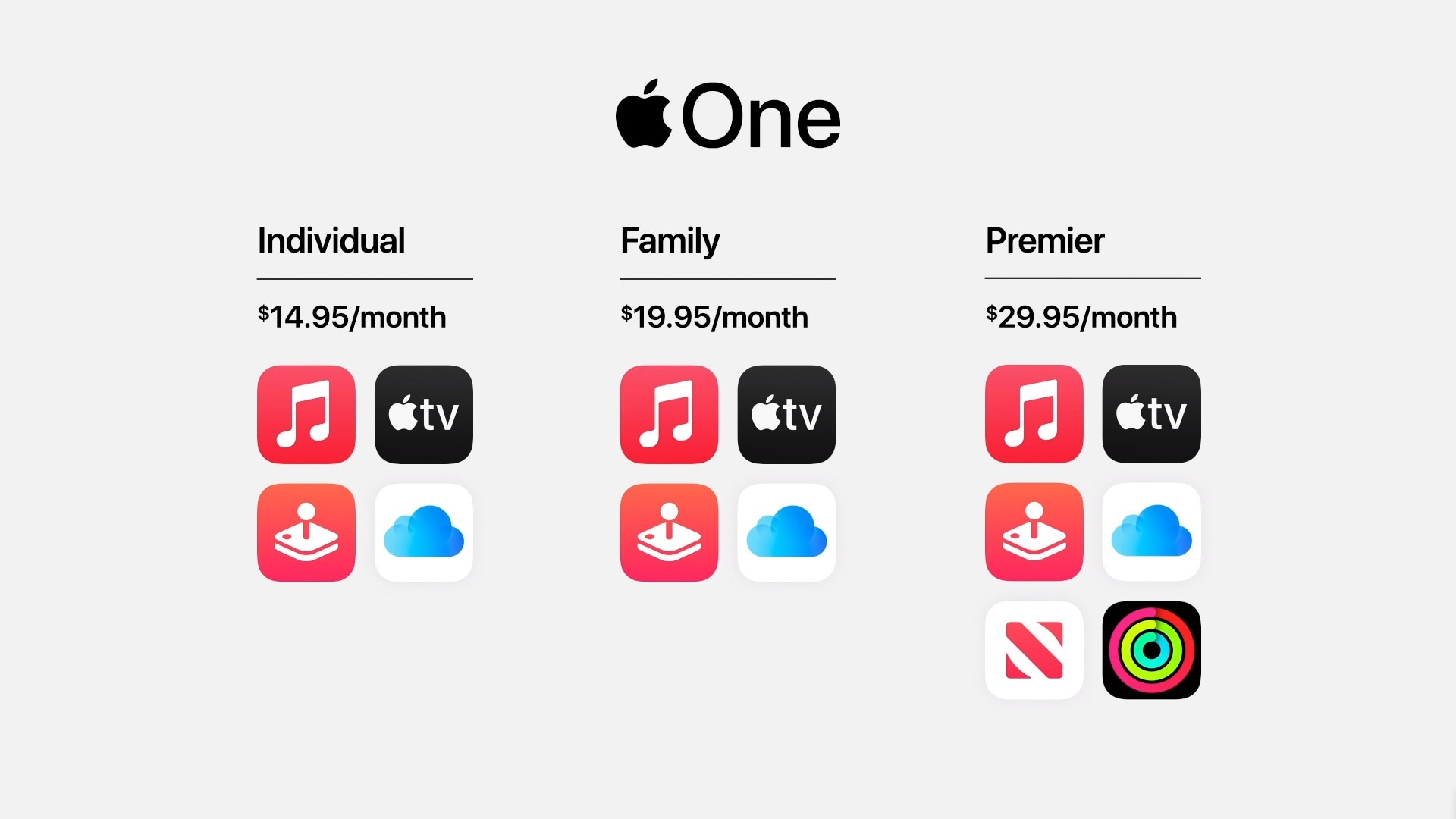 Ipad
Calling it Apple One and then having weird tiers is… well, Apple learned something from all those wireless carrier partners, I suppose.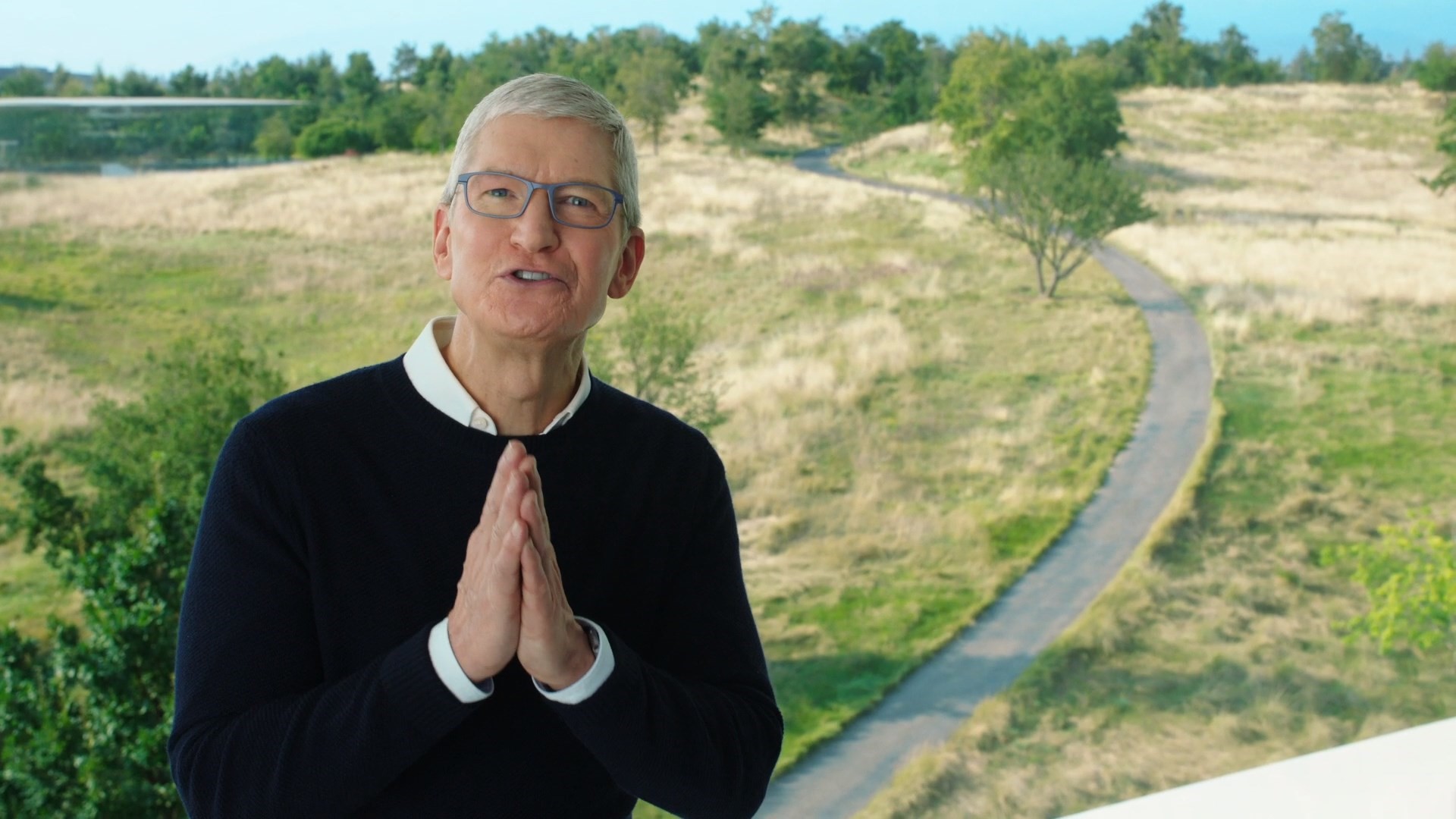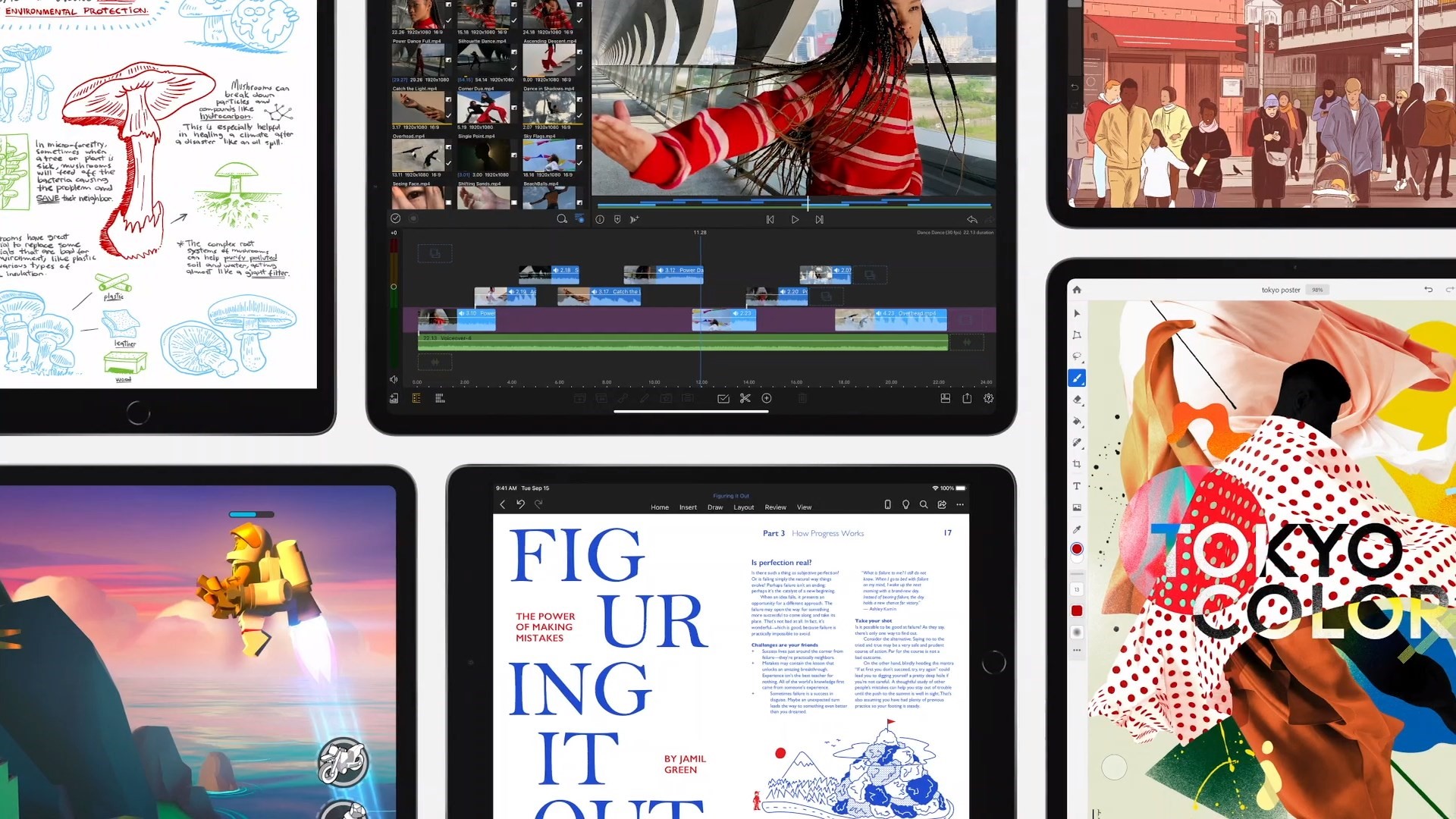 It's the 10th year of the iPad. Over 500 million iPads sold.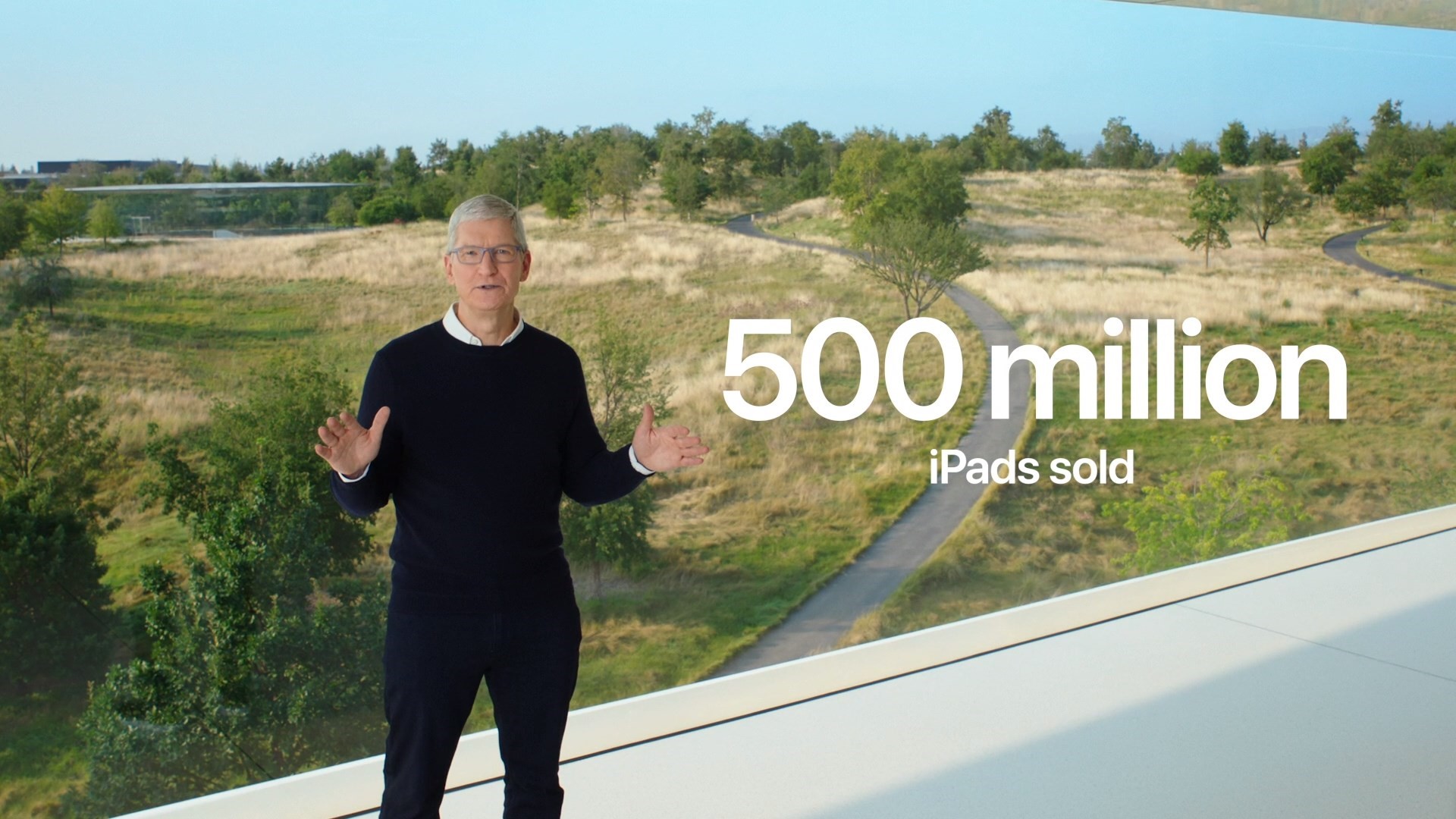 More than half of our iPad customers are buying their very first iPad." 53%. This is an interesting angle to take! Really wants to establish it can still grow. 
More than half of our iPad customers are buying their very first iPad." 53%. This is an interesting angle to take! Really wants to establish it can still grow. 
The regular iPad is getting an update.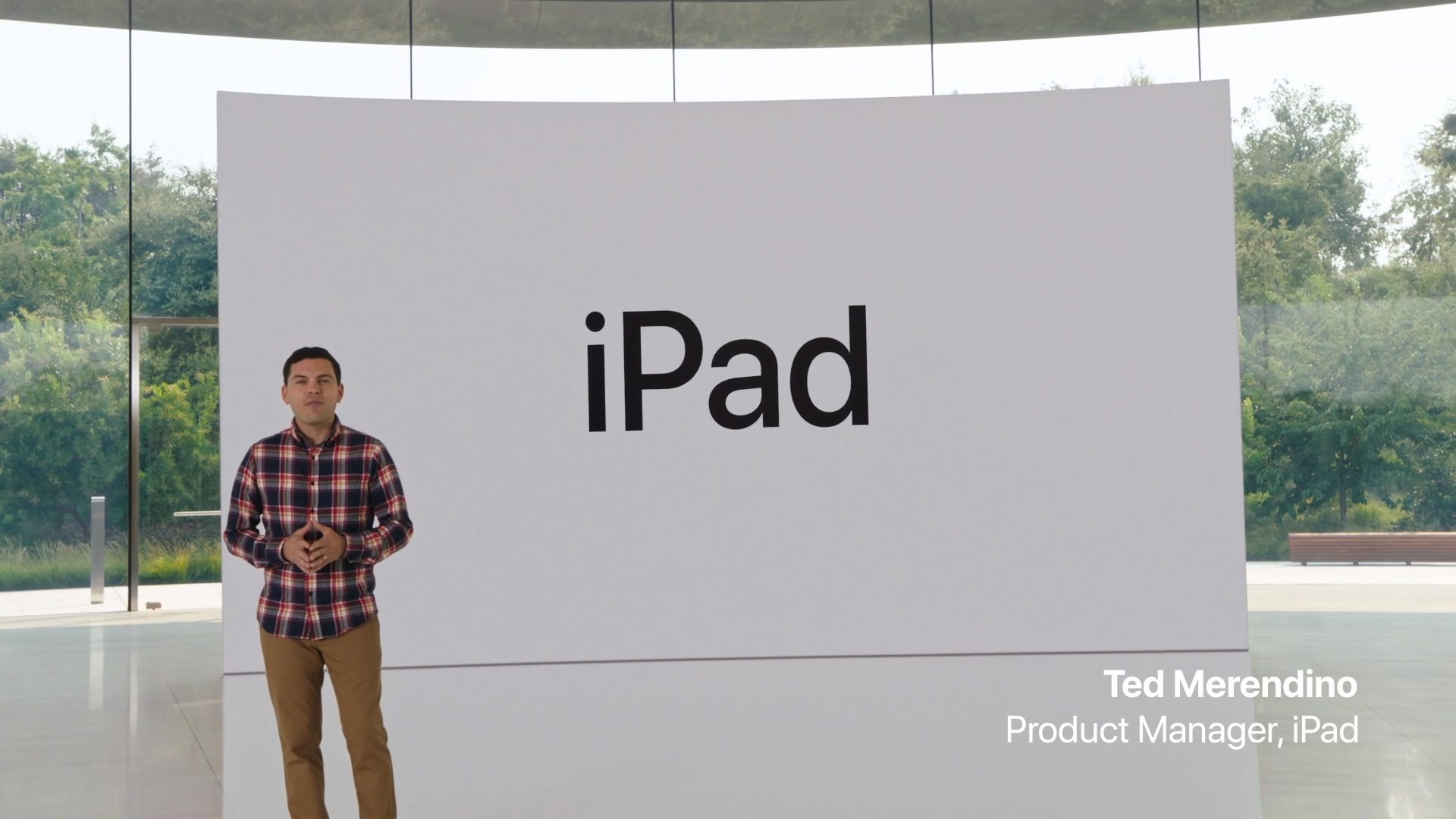 Ted Merendino, product manager for iPad, is up to talk about it.
iPad 8th gen… looks exactly the same.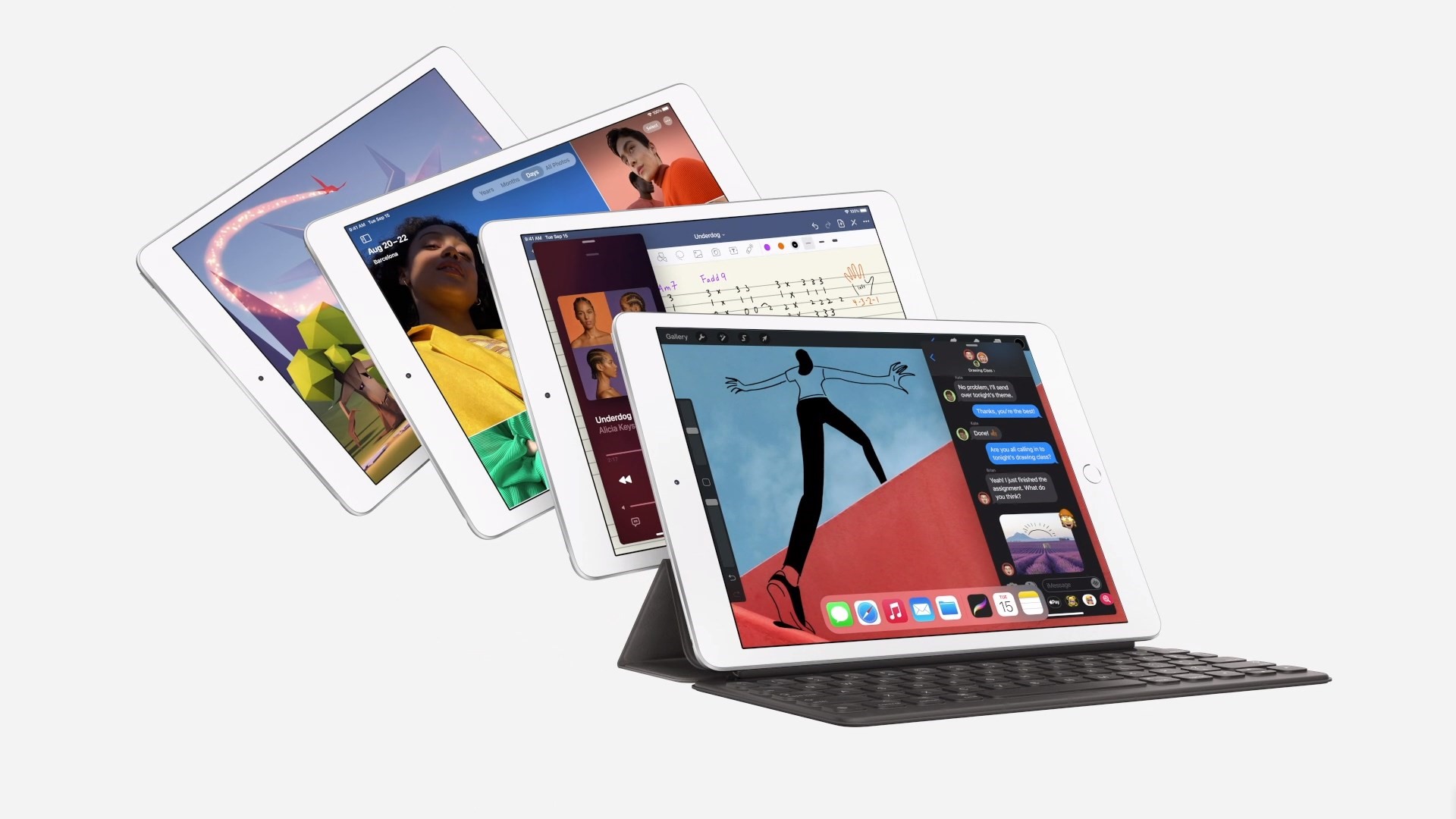 Same design, new performance. "iPad 8th Generation" with an A12 Bionic chip.
Says it's a 40% faster CPU and has a 2X jump in graphics.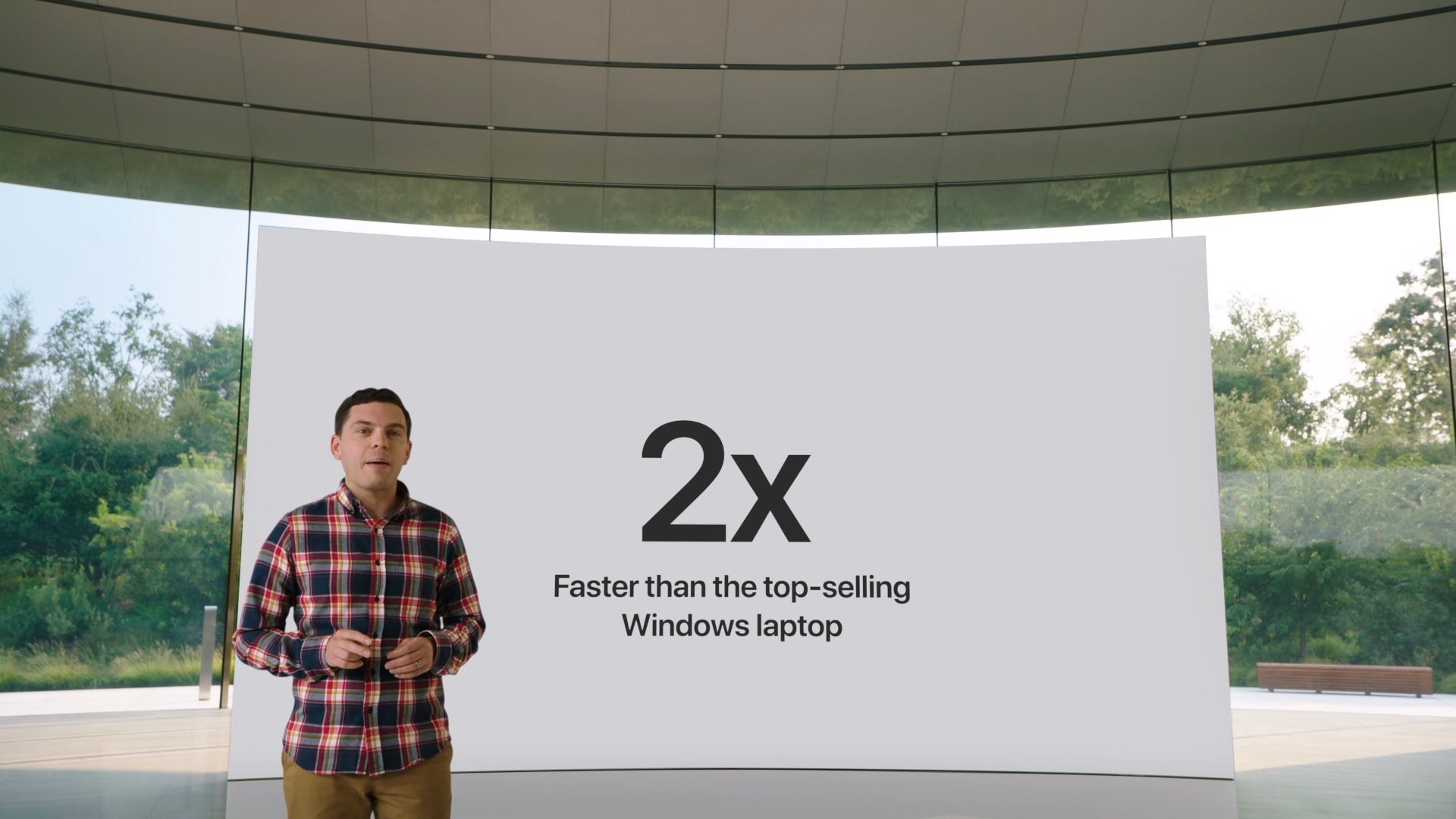 Calling out the "top-selling" Windows laptop, Android tablet, and Chromebook, without telling us what those are, in Apple's opinion.
Claims 2X faster that the top selling windows laptop, 3x android tablet, 6x Chromebook. Apple knows where its strength is.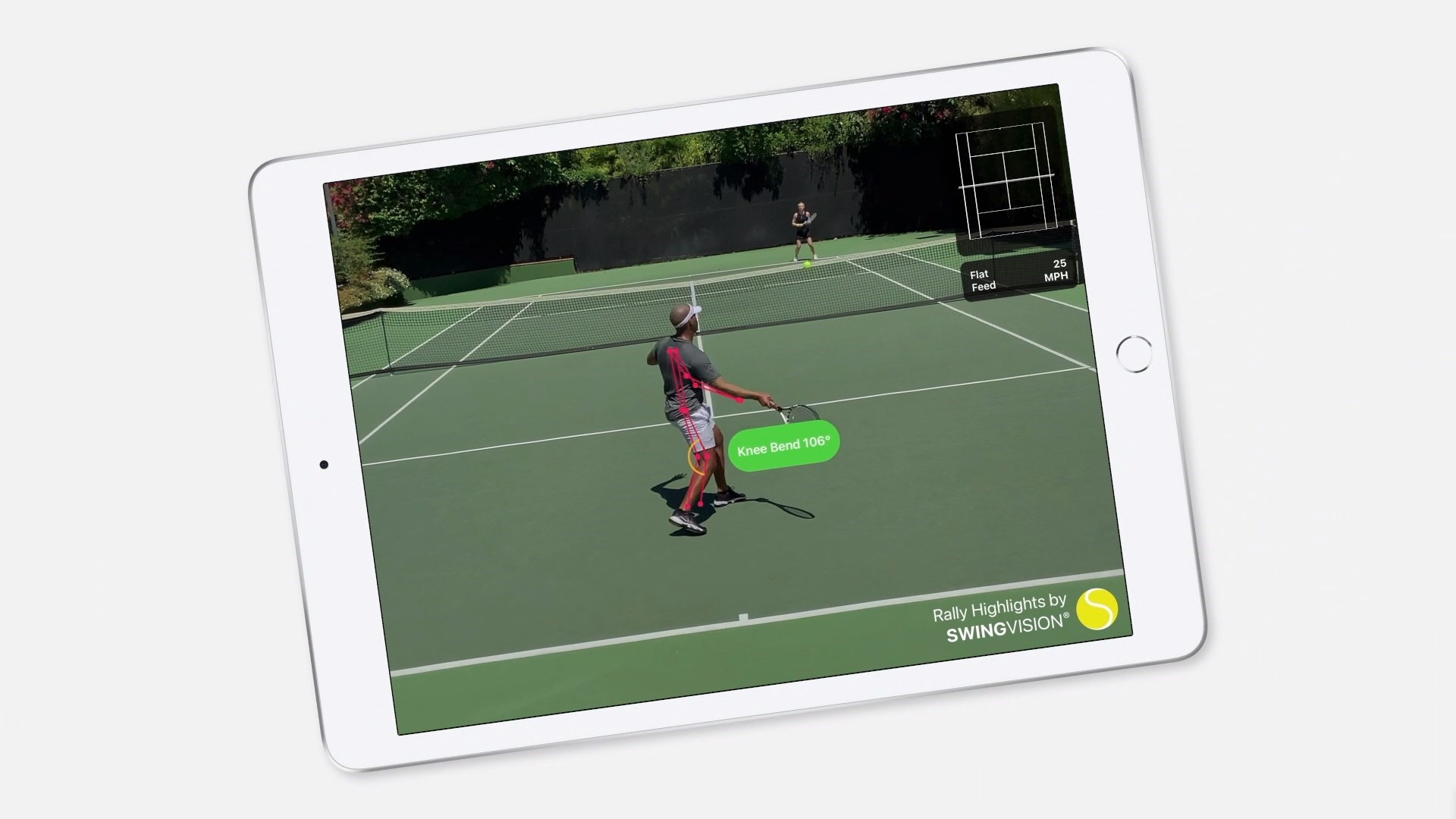 Works with keyboards and the Apple Pencil.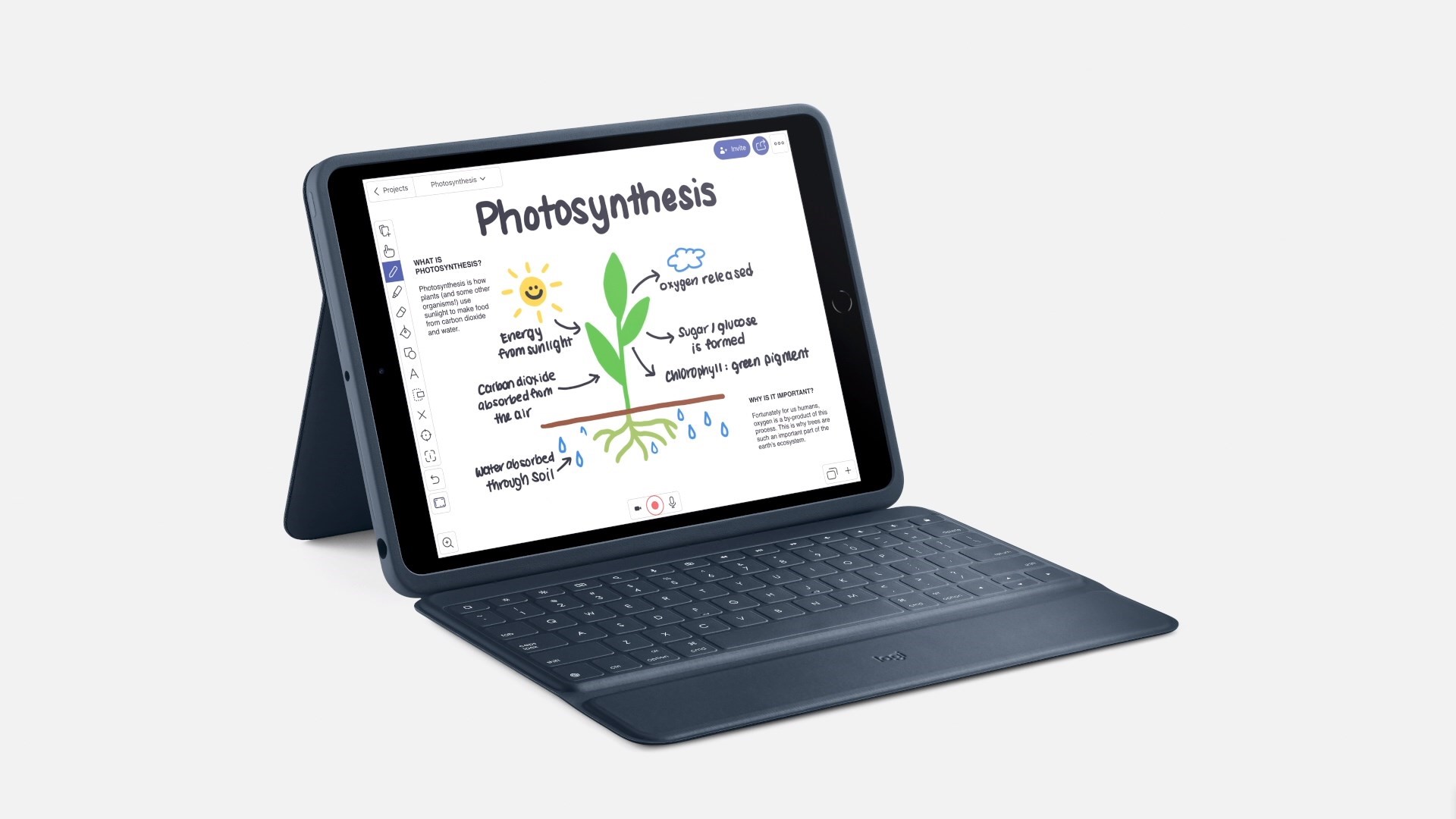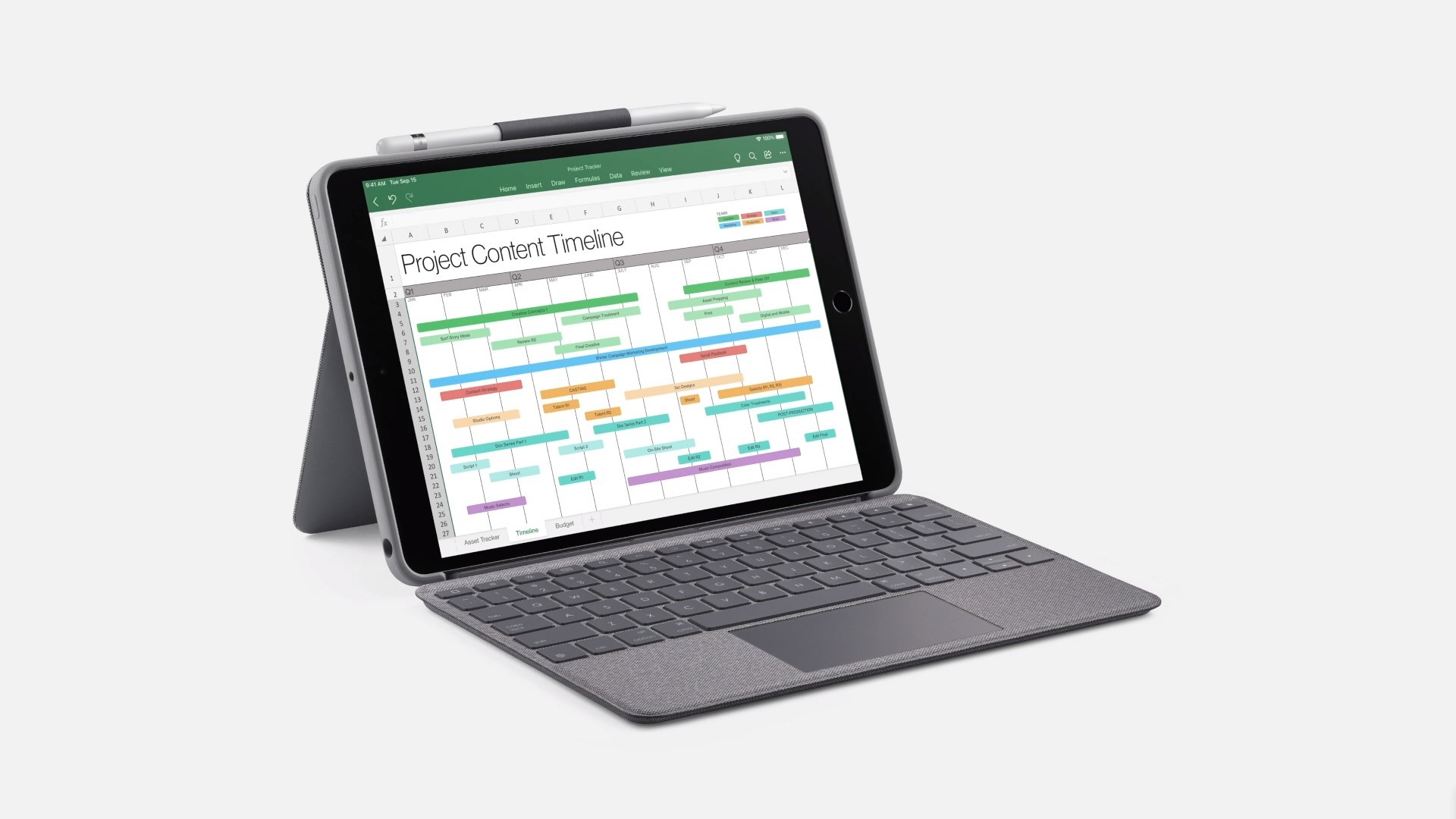 Still talking up Apple Pencil, including the new features in iPadOS 14. (It's still funny to me that there are different Apple Pencils for the regular iPad and the iPad Pros)
Still talking up Apple Pencil, including the new features in iPadOS 14. (It's still funny to me that there are different Apple Pencils for the regular iPad and the iPad Pros)
Who hasn't done a school report by walking through a forest and coming up with statistics about trees?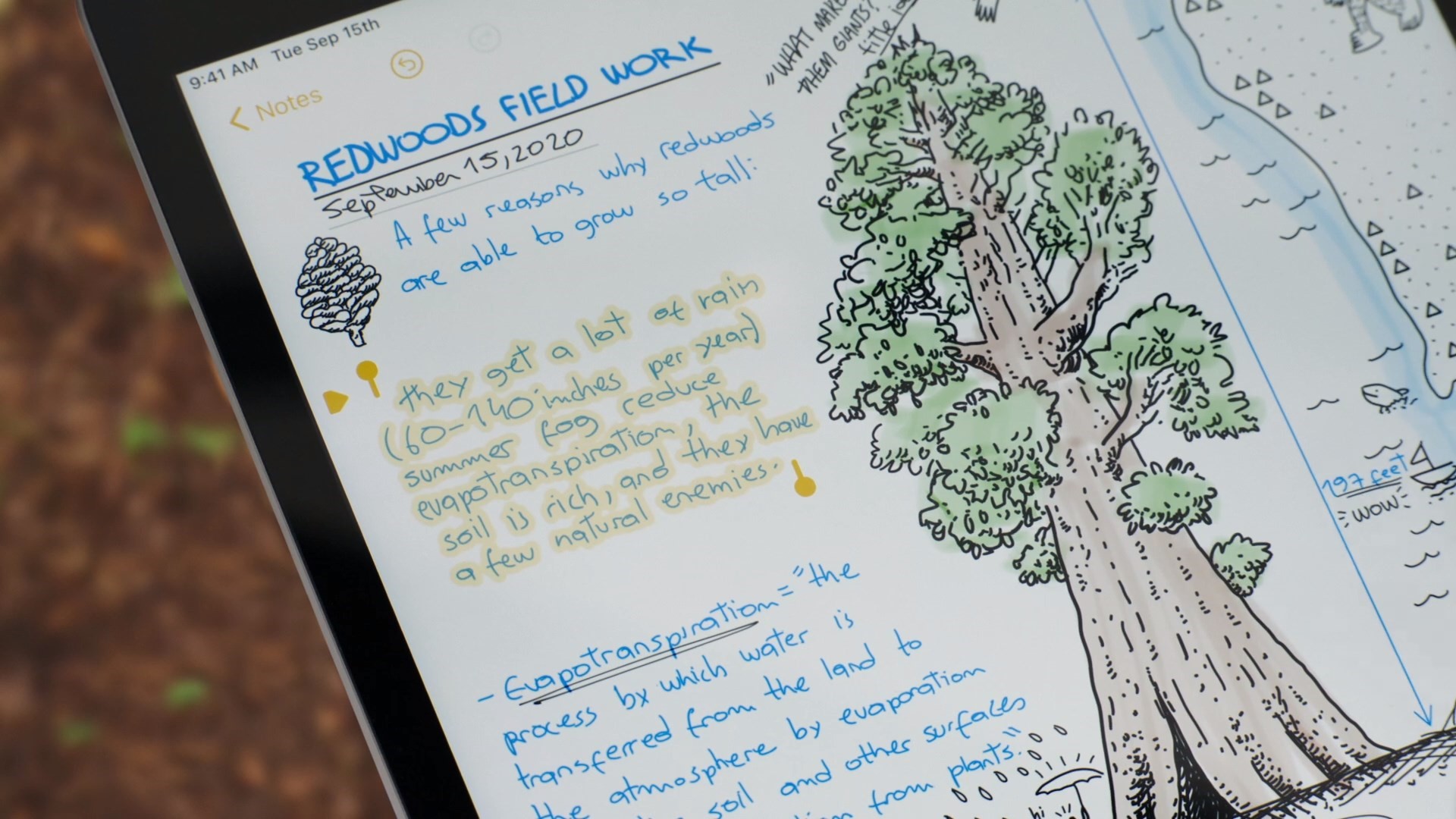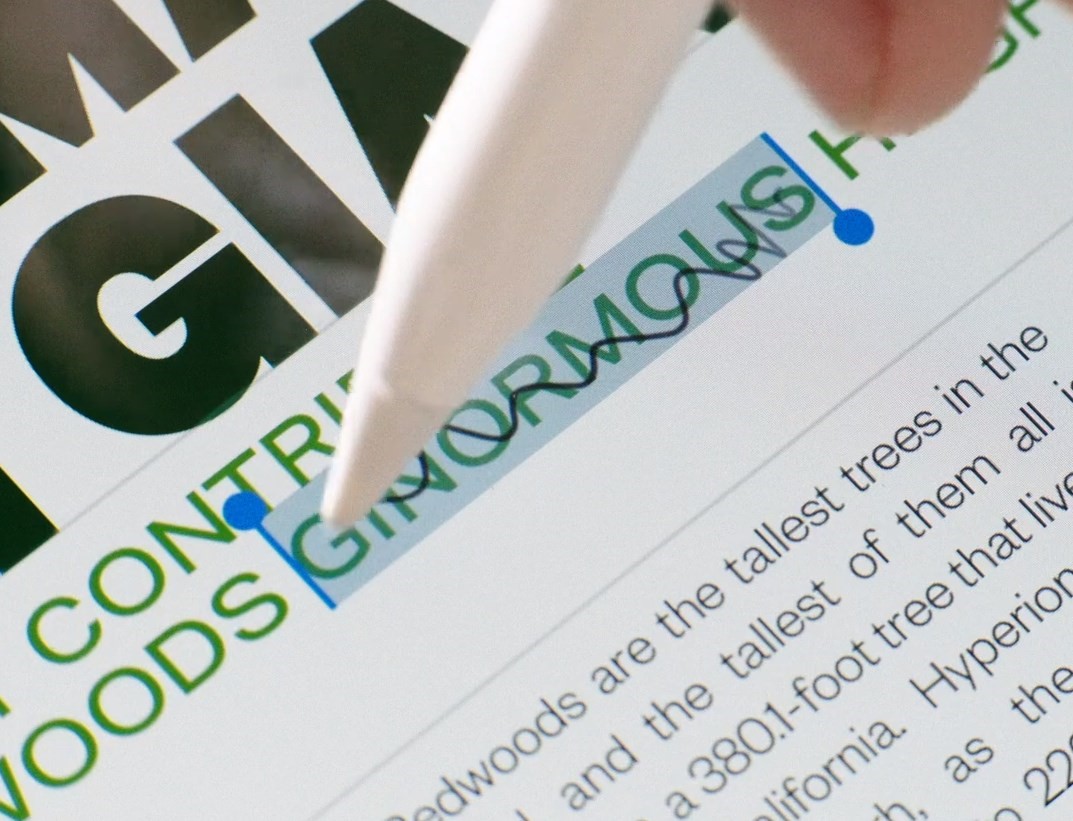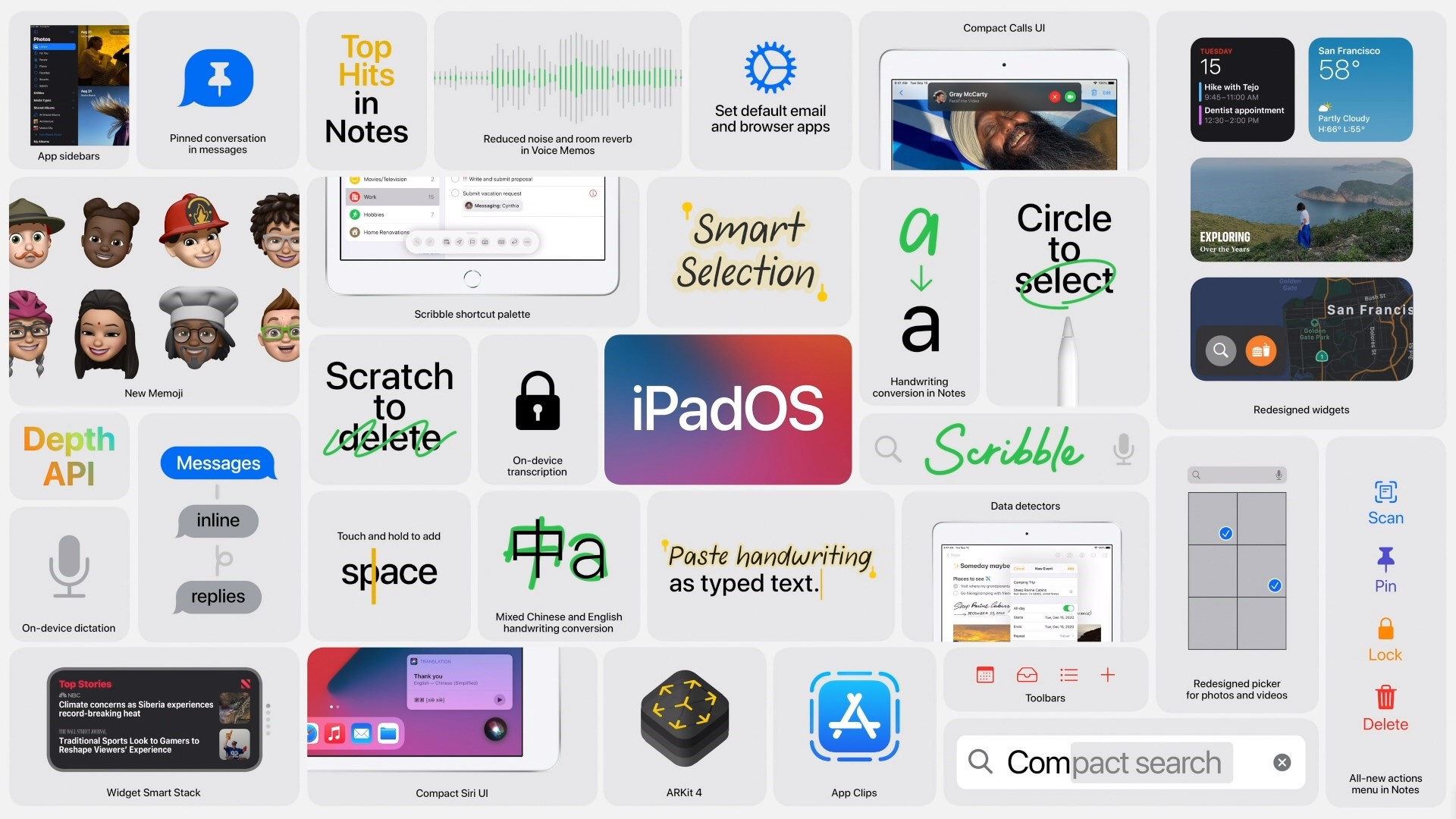 Same as the old one — 10.2-inch display, etc. Main difference is the chip. $329 to start, $299 for education.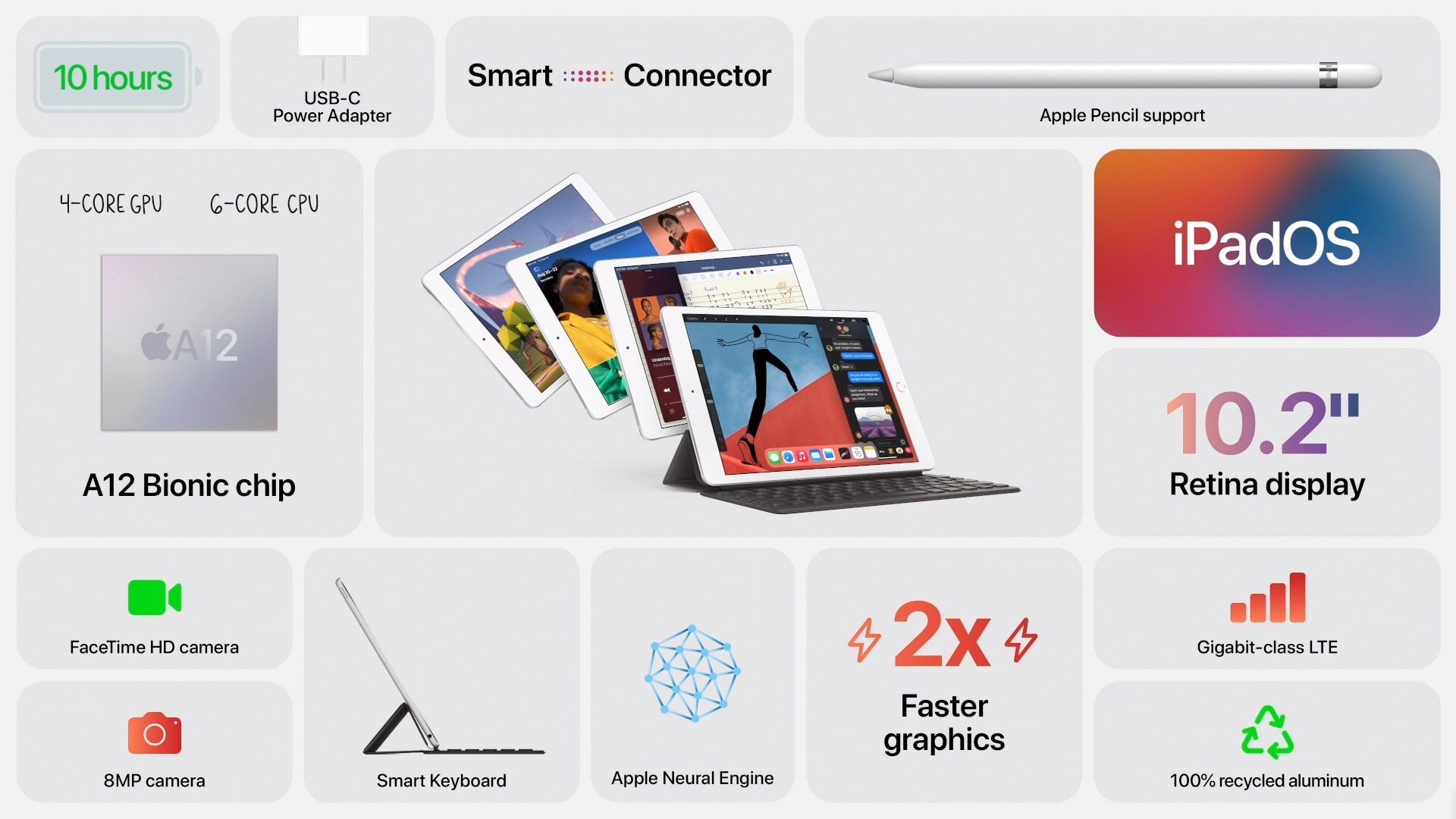 Order today, available Friday.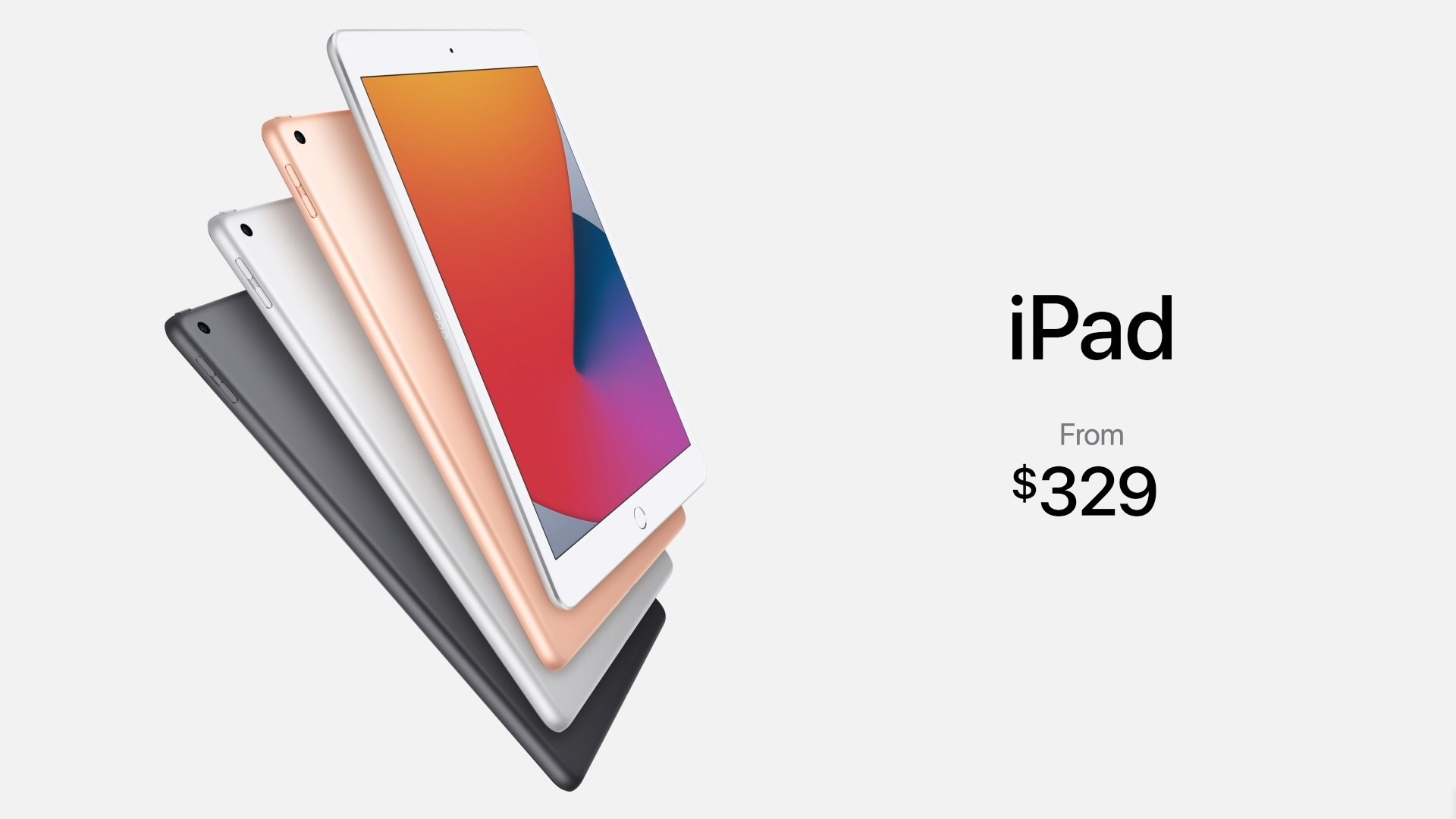 The top-level Apple One subscription costs more per year than an iPad.
Tim Cook is back up for another transition. "And that's not all!"
All-new, redesigned iPad Air. 
"iPad Air was designed to offer pro features at an affordable price" is a new mission statement for the iPad Air.
It looks like the iPad Pro 11-inch.
And it comes in a bunch of colors!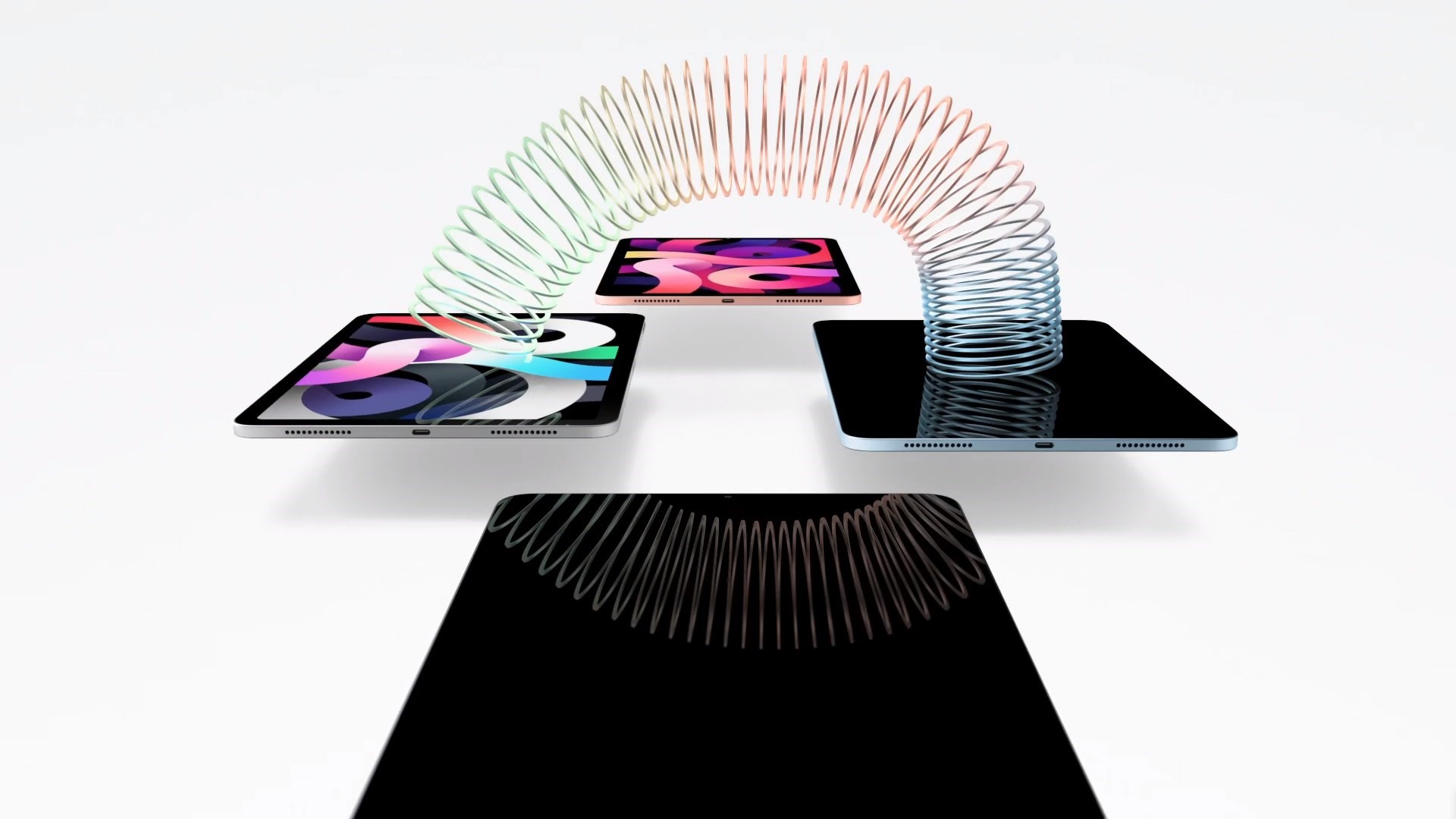 Laura Legros, VP Hardware Engineering is up.
Reminder that "liquid retina" is apple-speak for "rounded corners"
Reminder that "liquid retina" is apple-speak for "rounded corners"
It has a 10.9-inch liquid retina display. 2360 x 1650.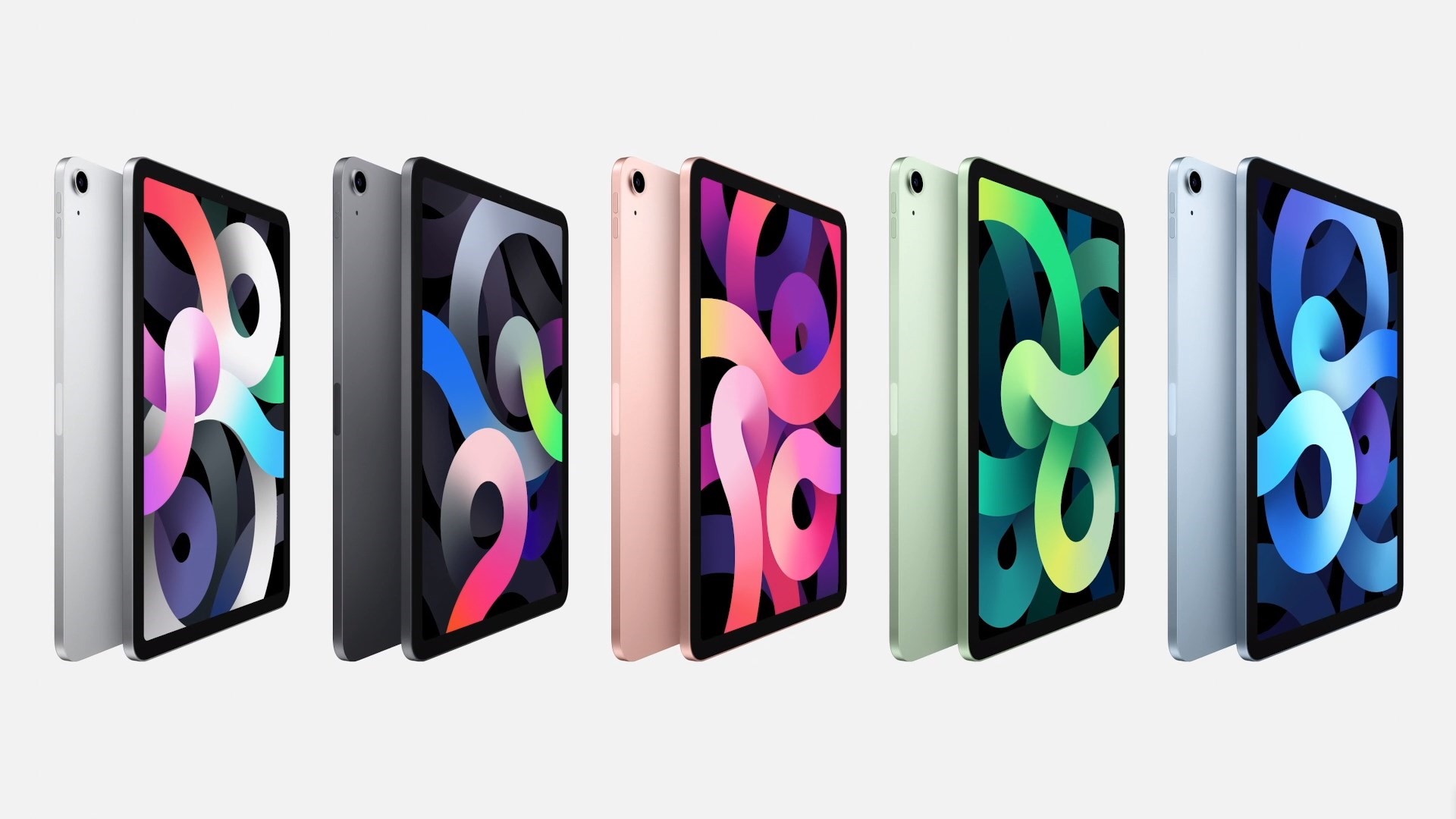 Fully laminated, true tone, anti reflective coating.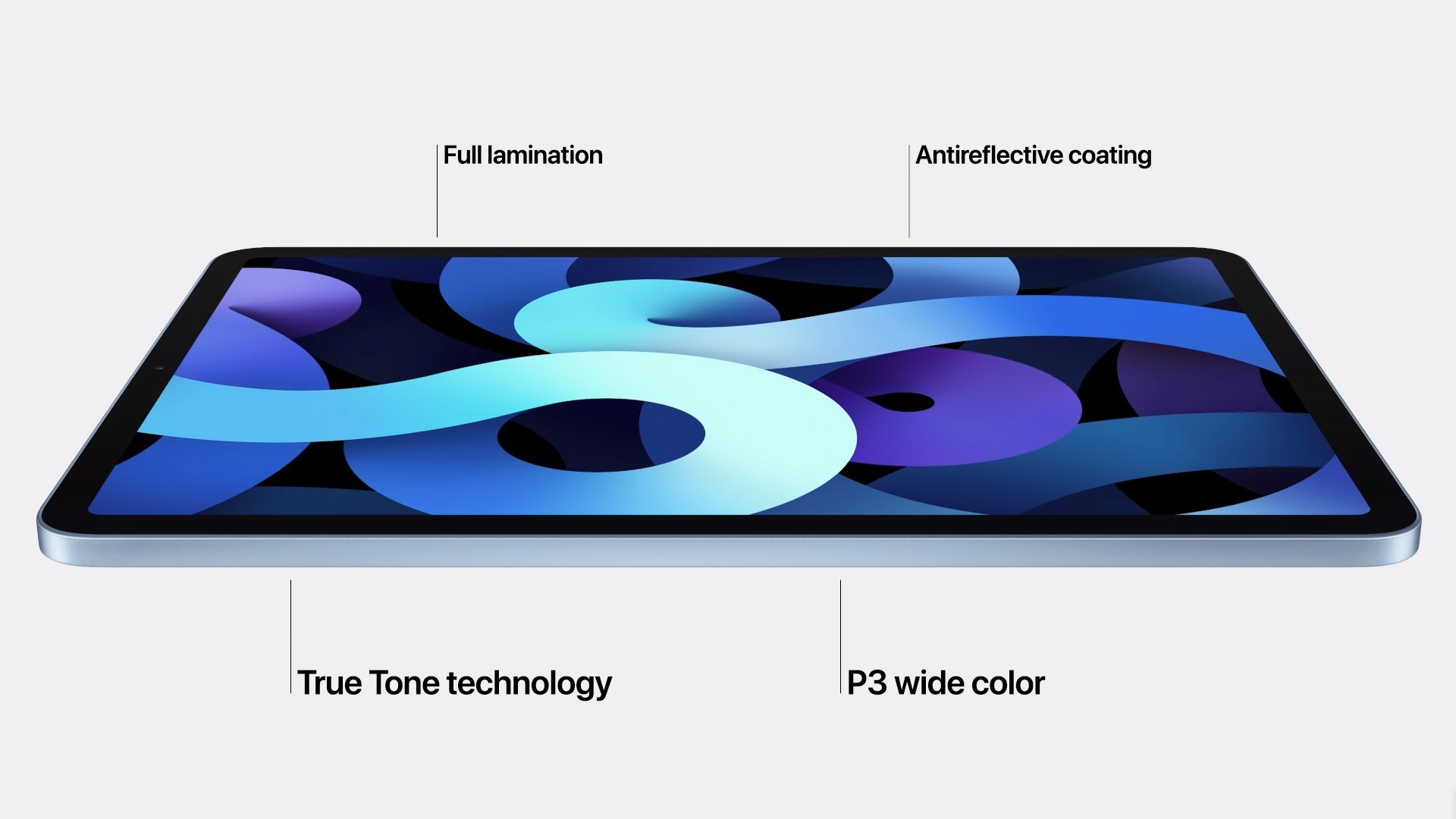 Whoa, touchID in the sleep/wake button.
Touch ID fingerprint sensor integrated into the "top button."
It's a very small fingerprint sensor. It has a sapphire crystal lens.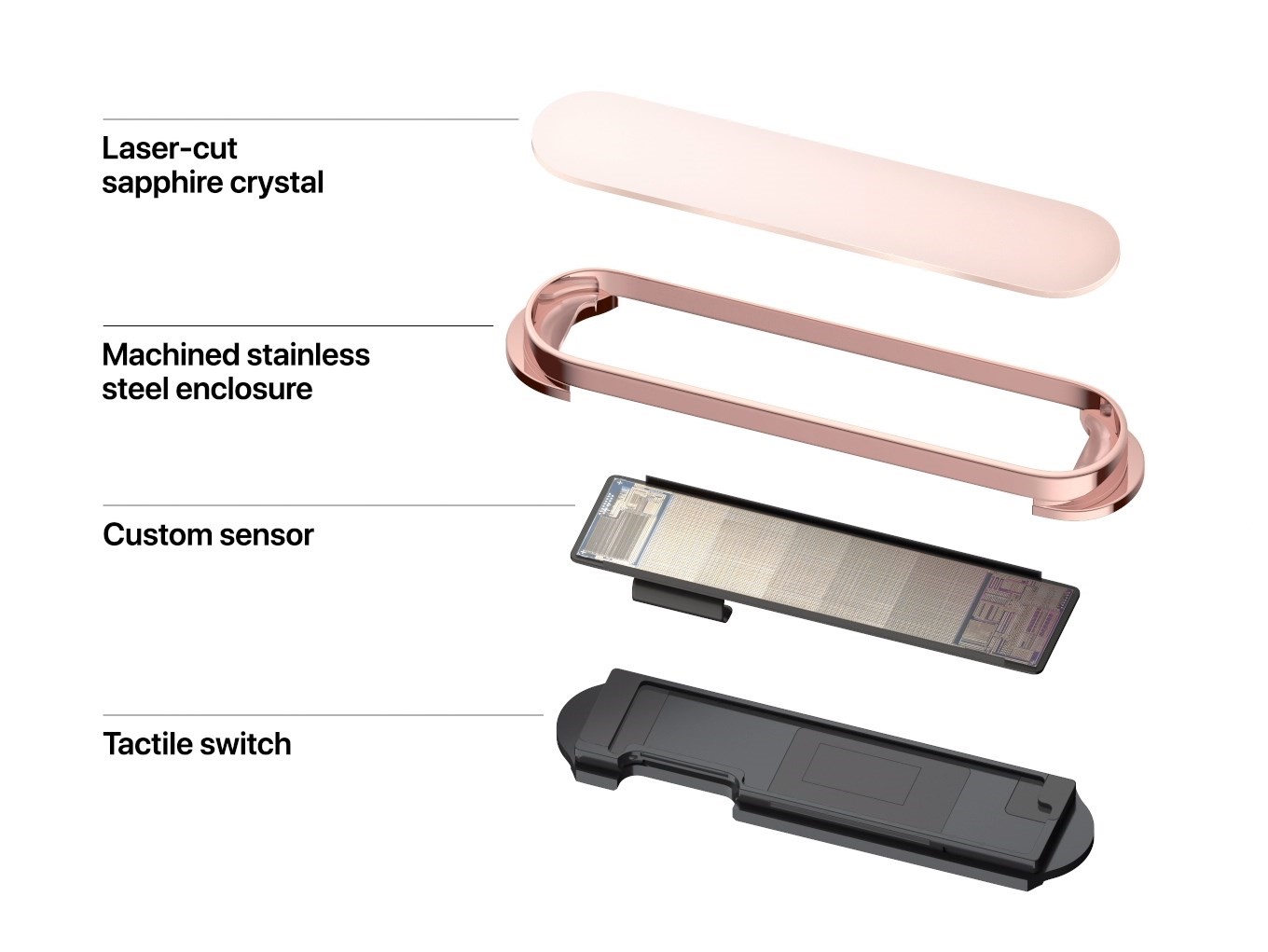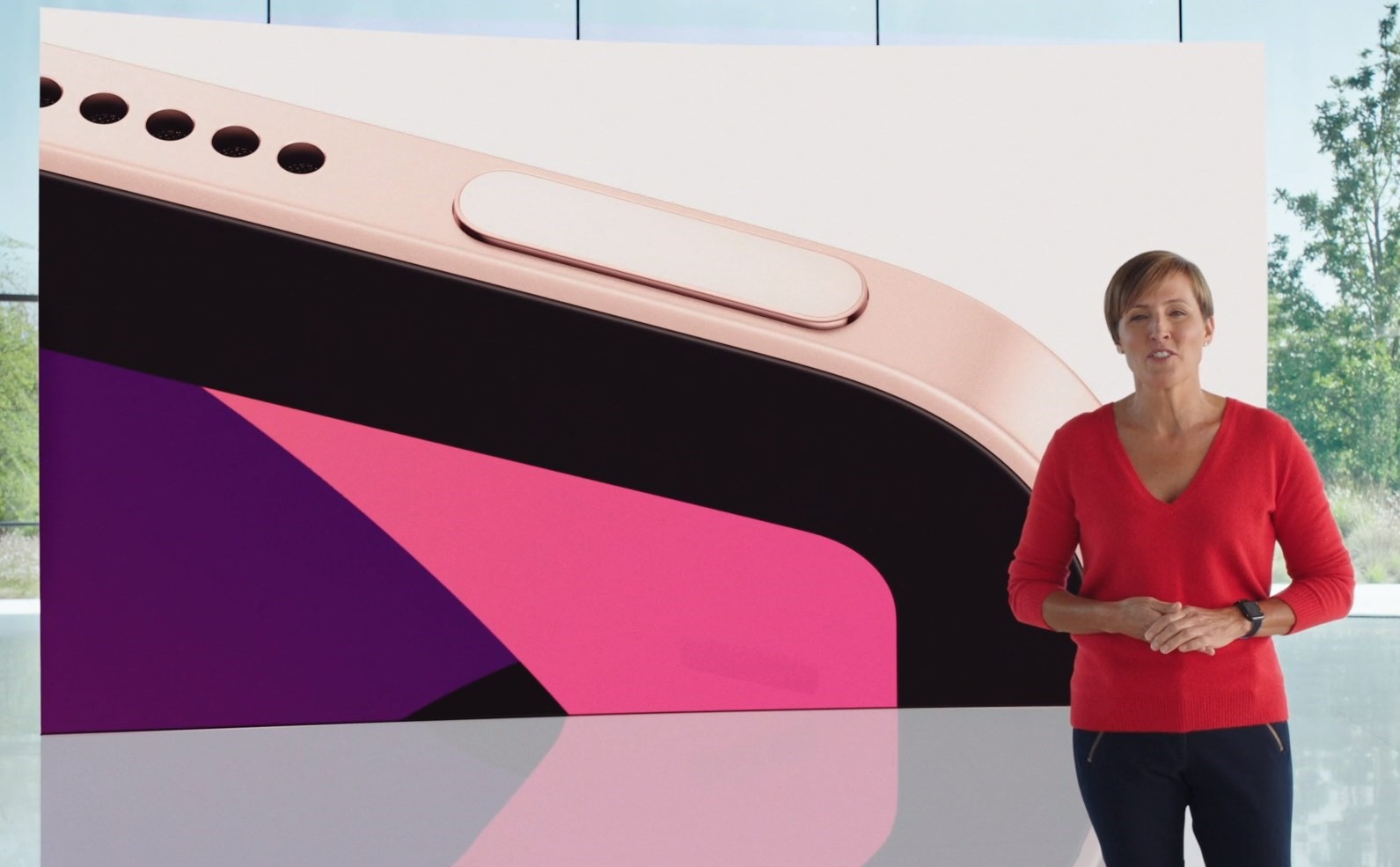 New chip, new presenter. Tim Millet, VP Platform Architecture.
The "map" of this video is hilarious. The Apple chip team works in a bunker under the Steve Jobs Theater? Okay.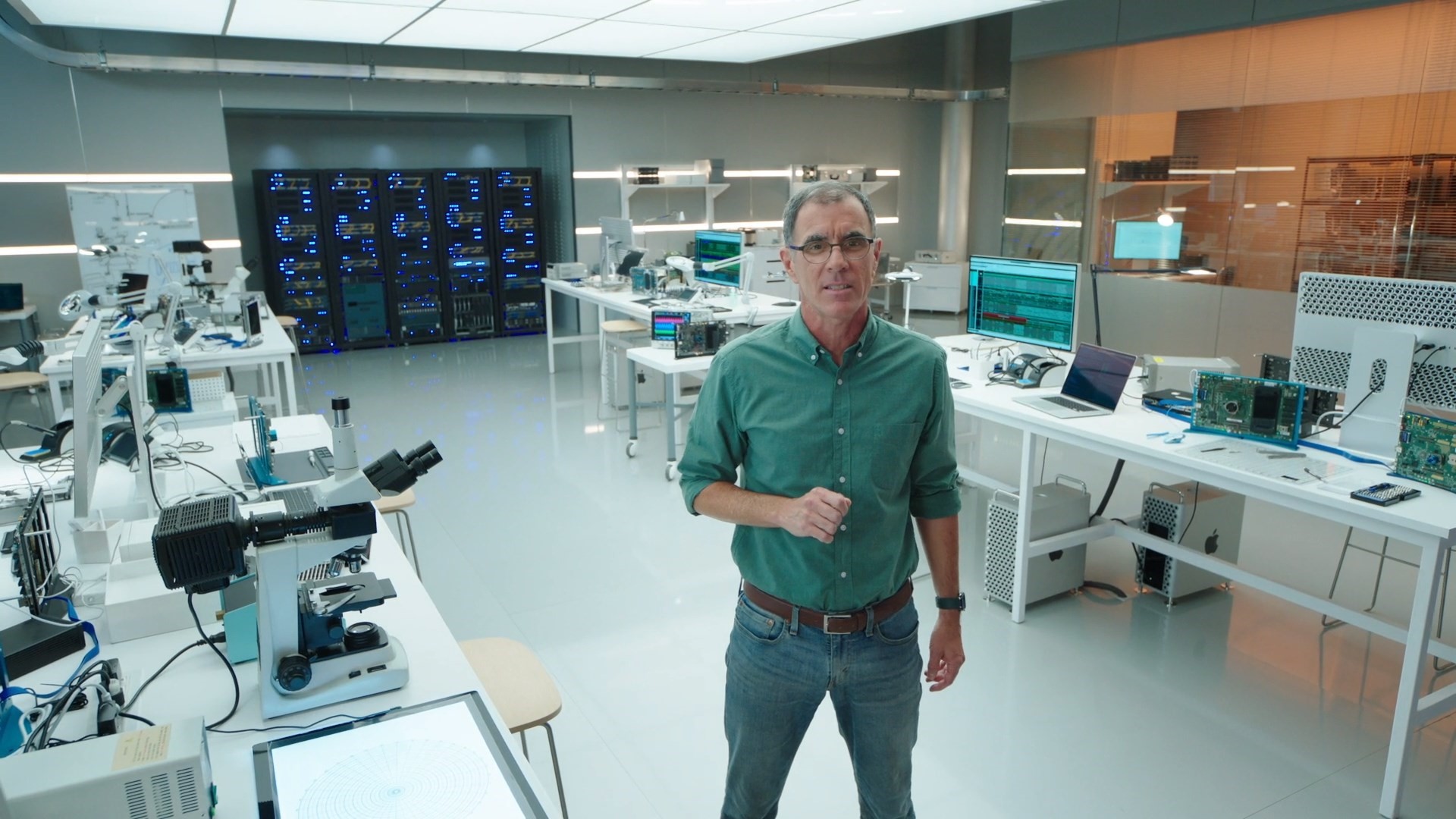 First 5-nanometer chip in the industry, he claims.
11.8 billion transistors in the A14.
Has high-performance caches, a 6-core design (two high, four low). 40% performance improvement over last iPad Air. New GPU as well.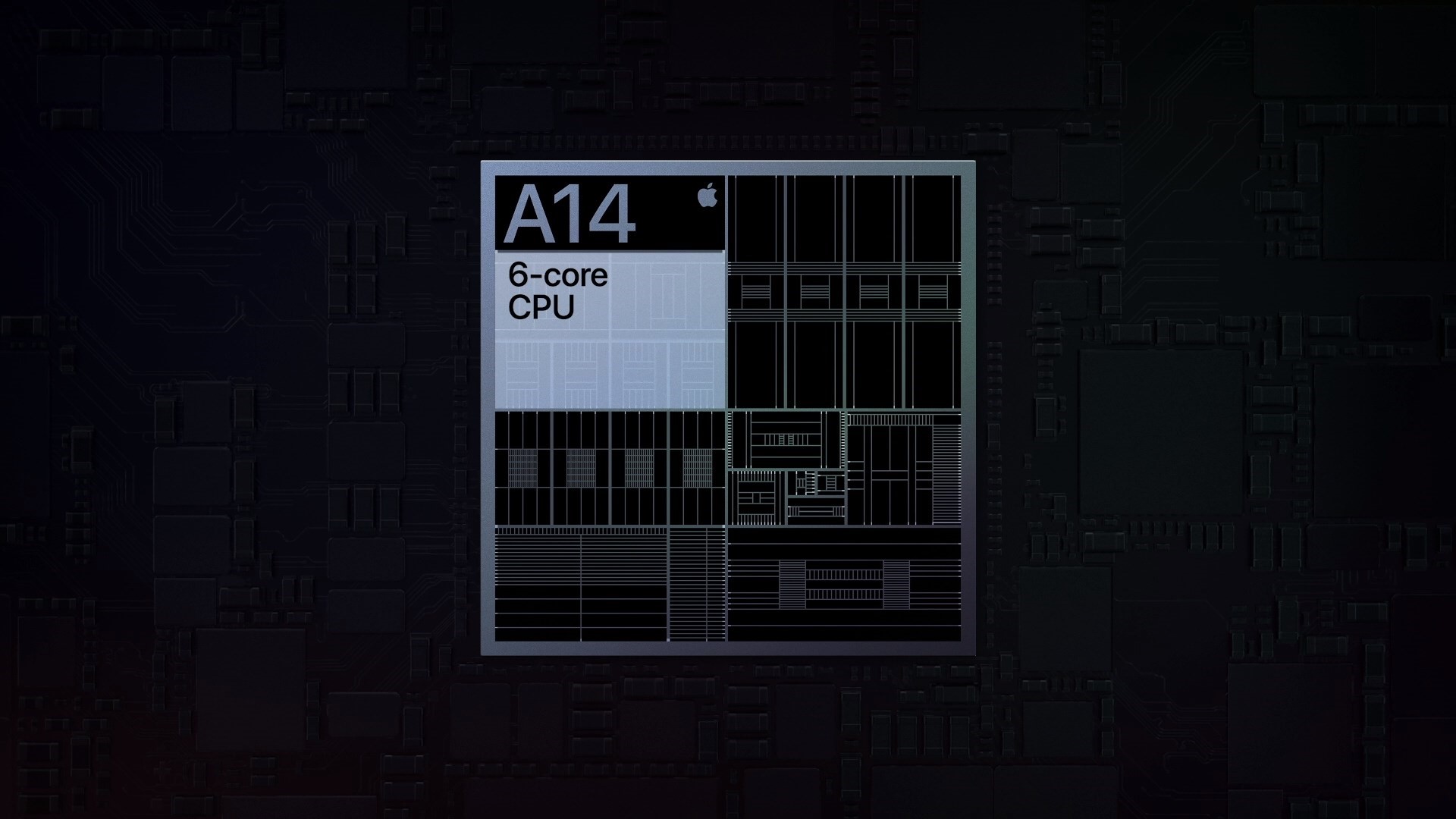 The GPU is 4-core. And Millet is dunking on an HP laptop now.
Whoa, a full on shot of an HP laptop there to call out graphics performance.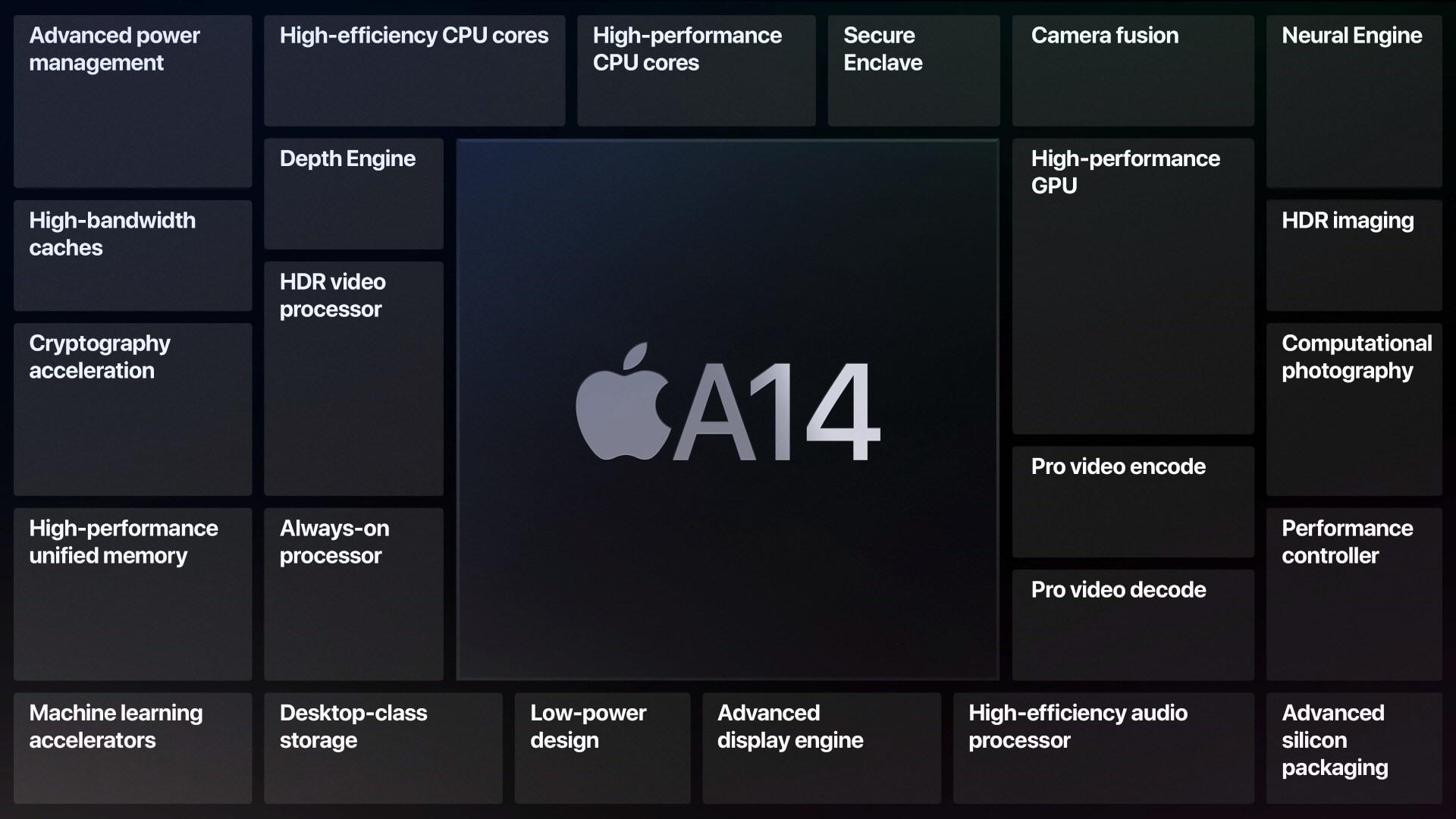 There's no question that the chips in iPads have been very very fast, but the open question with iPads has always been: what pro apps really take advantage of all this power? 
Has specific machine learning accelerators. This is a lot of chip talk!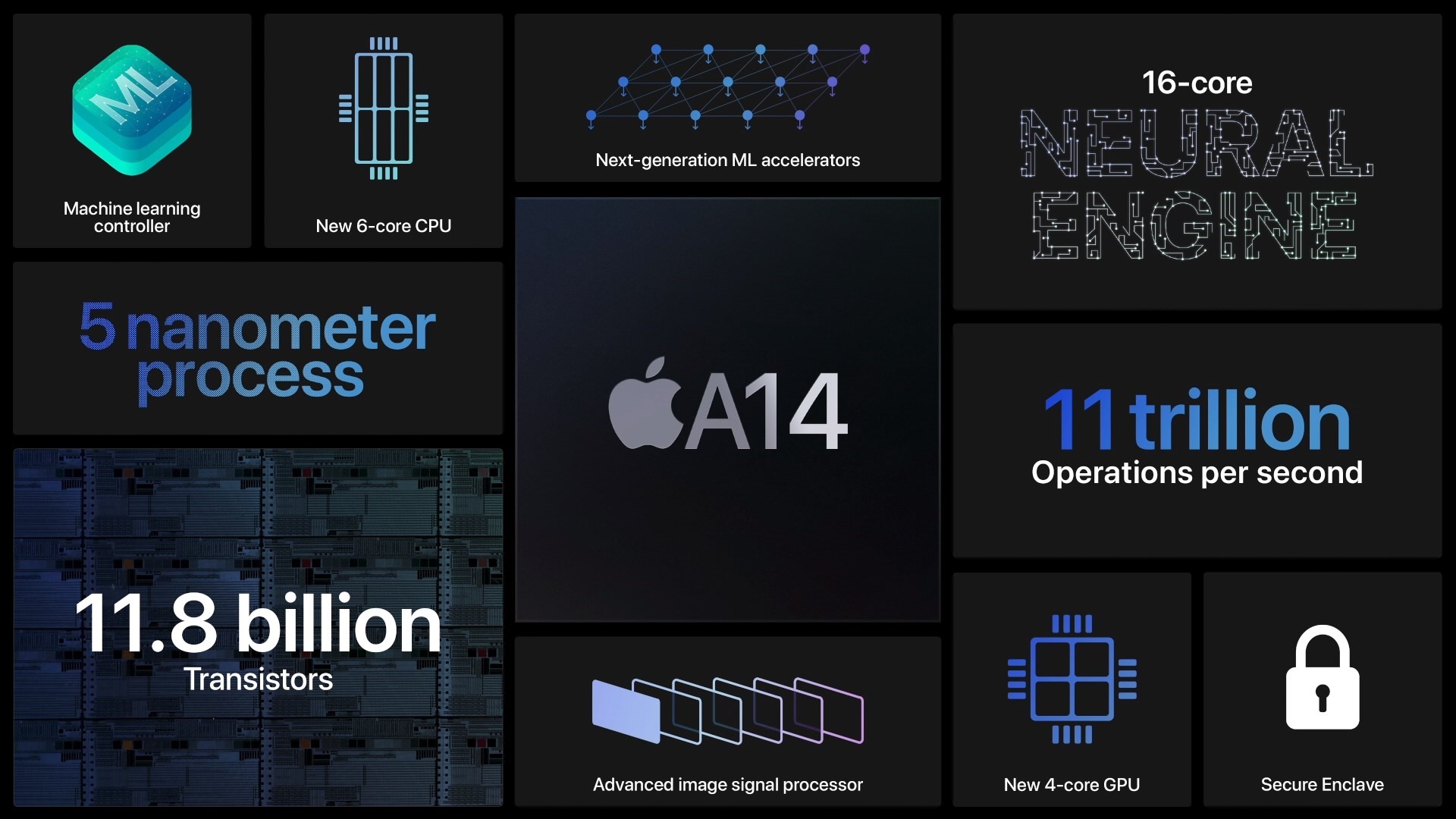 "This is by far the most advanced chip we've ever made" re A14 Bionic is one of those statements to file away ahead of ARM Macs coming out.
Time to see what developers have done. DJ Pro AI first.
Pixelmator Photo up. (<3 Pixelmator)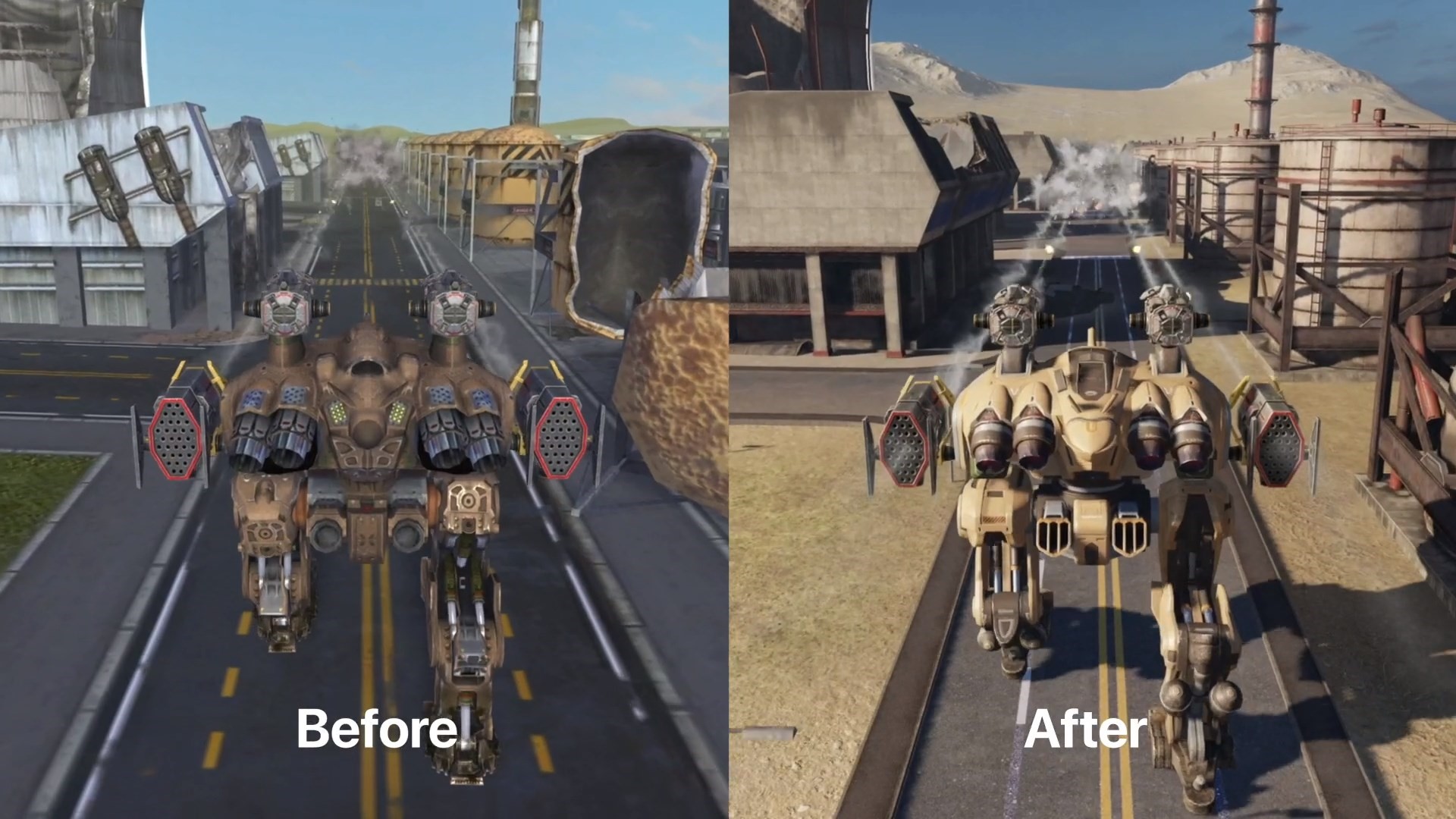 They've added a zoom/enhance feature using ML to automatically enhance the zoomed portion of the image.
USB-C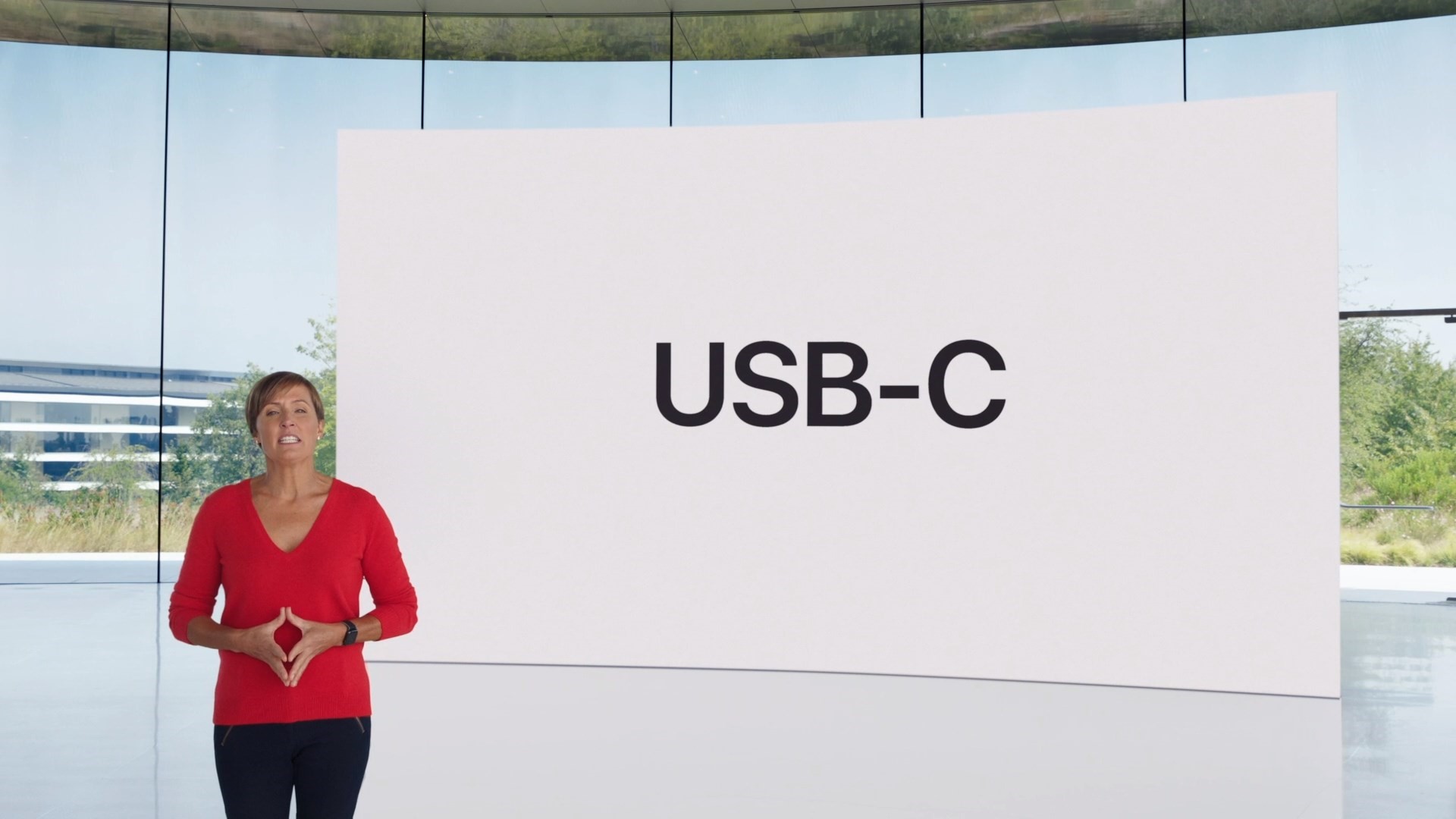 Oh snap – the camera has been relocated to the side / top in landscape. Way better for video conferencing!
7-megapixel front camera. 1080p for video calls. Back has the iPad Pro's 12-megapixel camera, supports 4K video with improved stabilization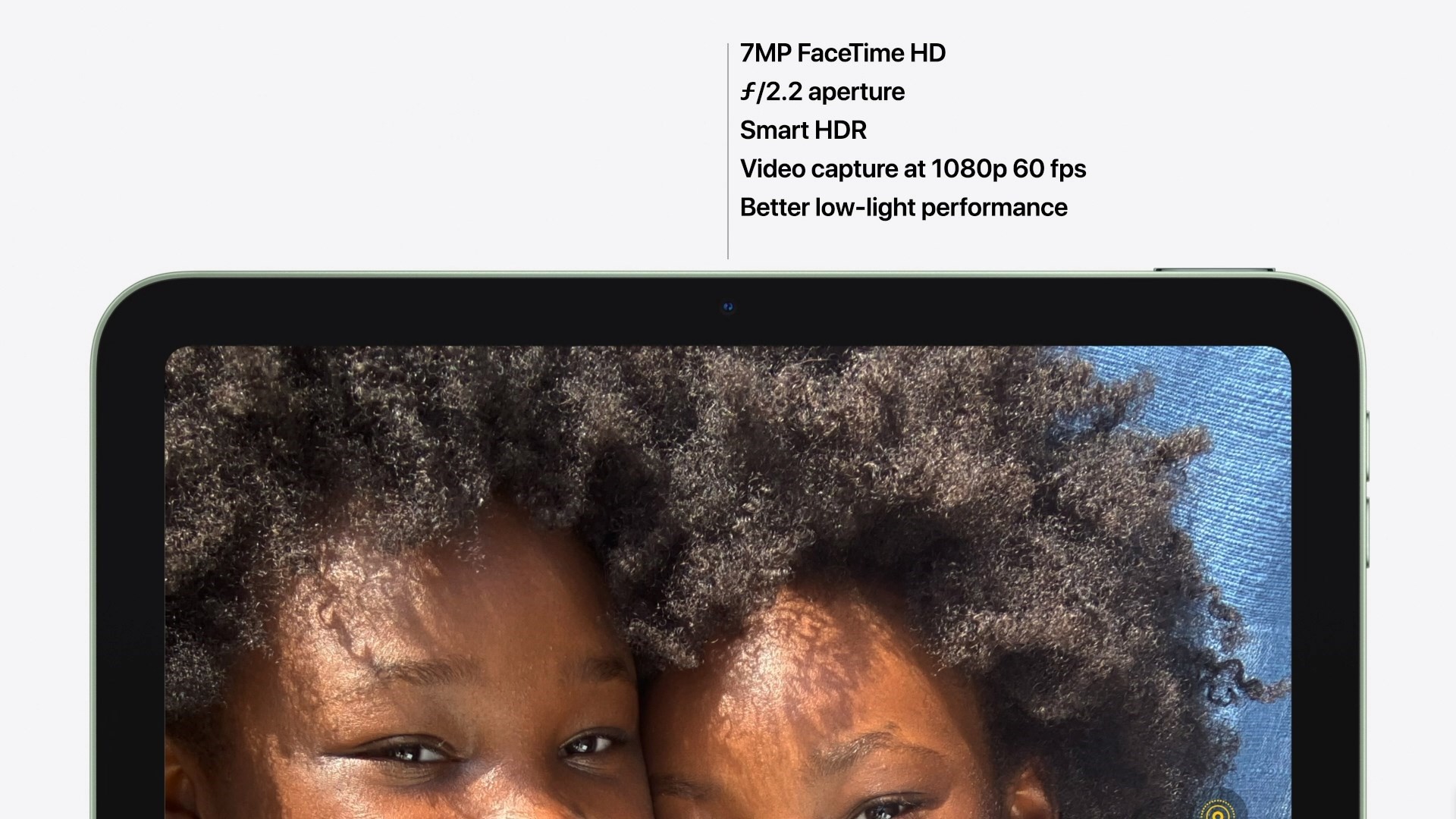 Stereo audio in landscape (hmm, not four speakers!)
This really feels like a nice update to the Pro design, minus the LIDAR sensor.
Supports the (new) Apple Pencil, Magic Keyboard.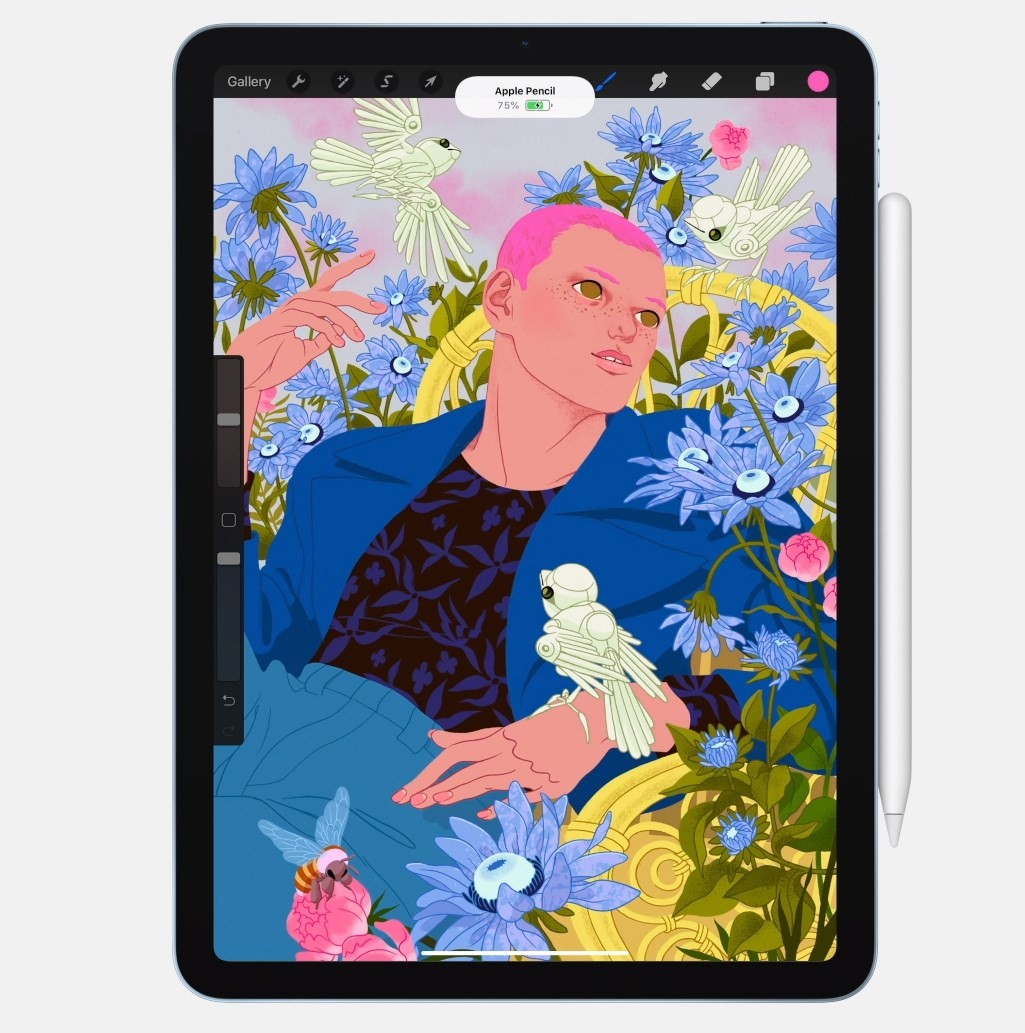 The Pro has more speakers and cameras, and a now-slower processor.
The Pro has more speakers and cameras, and a now-slower processor.
And it supports Wi-Fi 6.
Video time. I'd watch it on my iPad Pro, but it's in the corner, crying.
Starts $599, available next month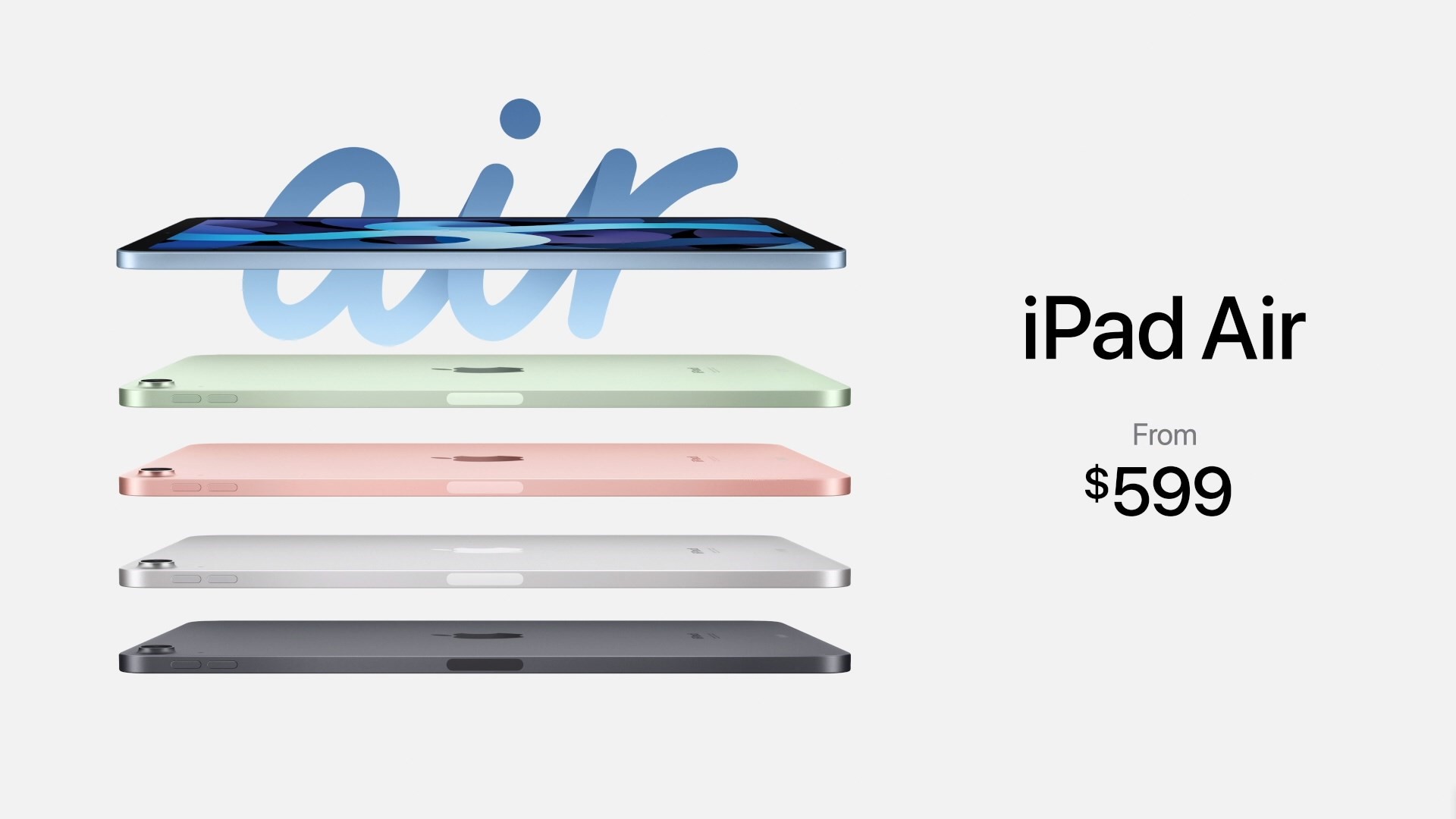 Environment time — recycled aluminum, tin solder on logic boards.
I think the camera is actually at the top still — that was a confusing crop when they did the specs. 😦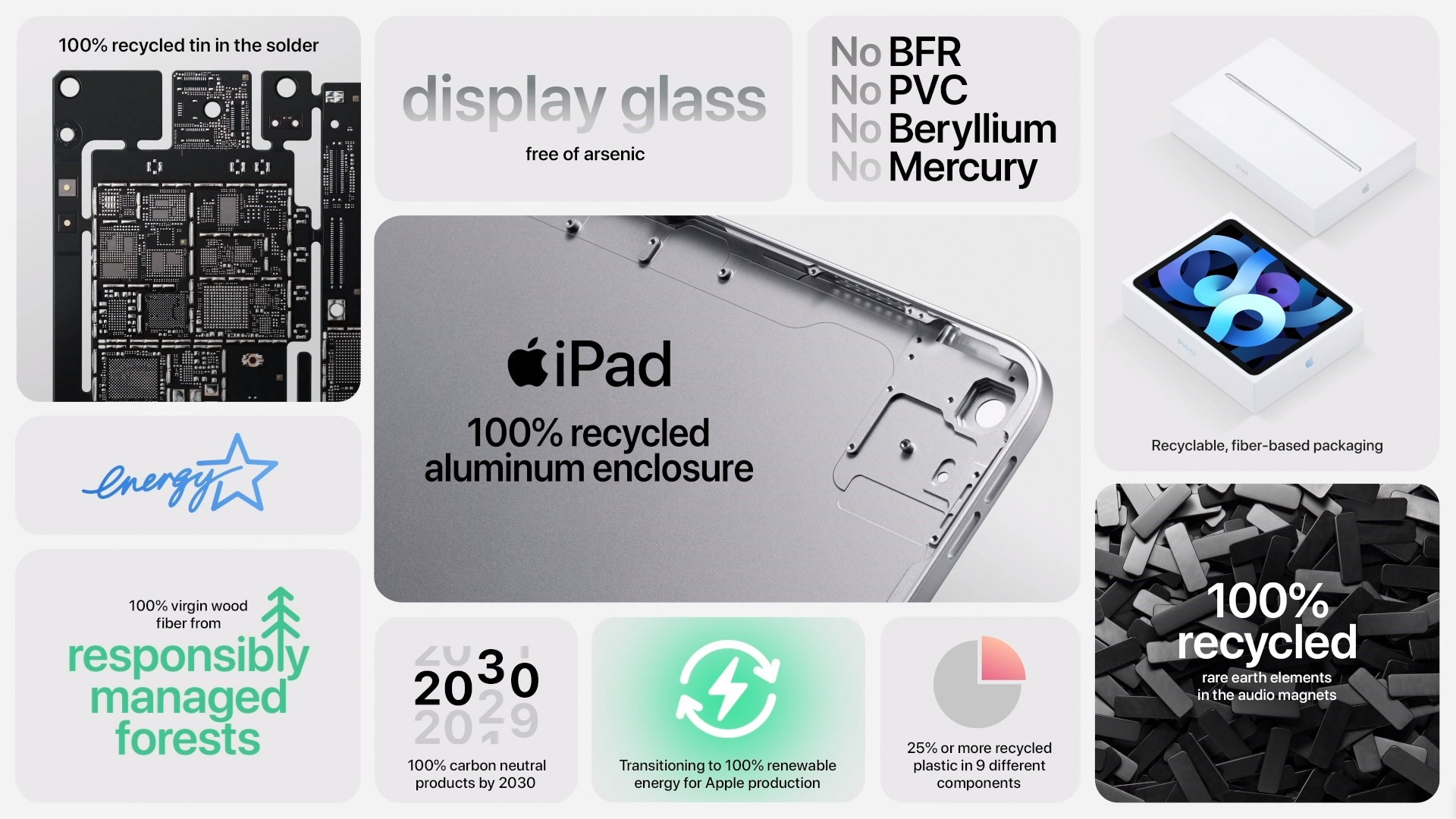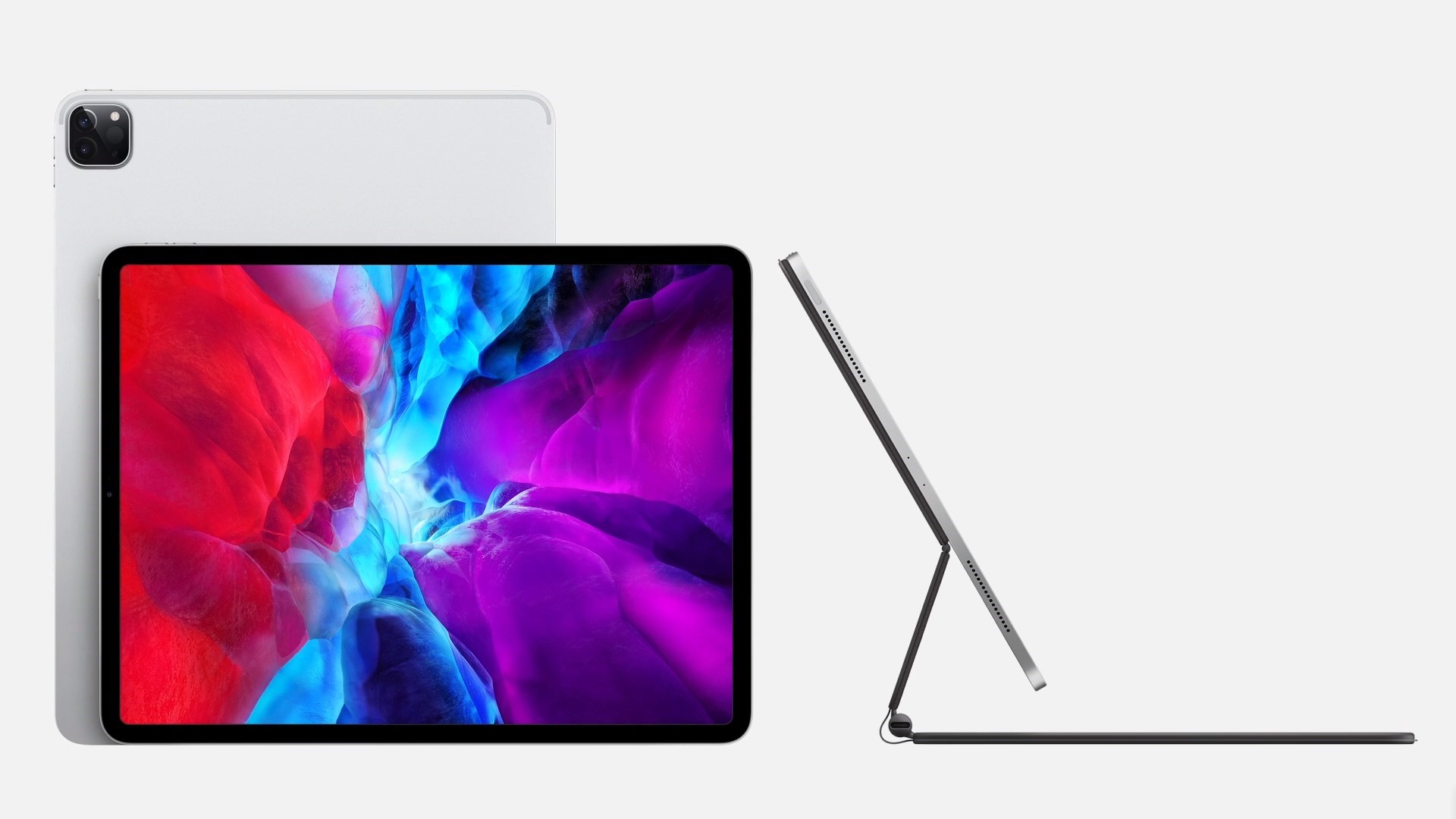 Tim Cook up after another drone transition that features a Craig Federighi cameo.
Wow, iOS 14 comes out tomorrow, ahead of the iPhone!
iOS 14 tomorrow.
iPadOS 14 also coming out tomorrow. And watchOS 7 too.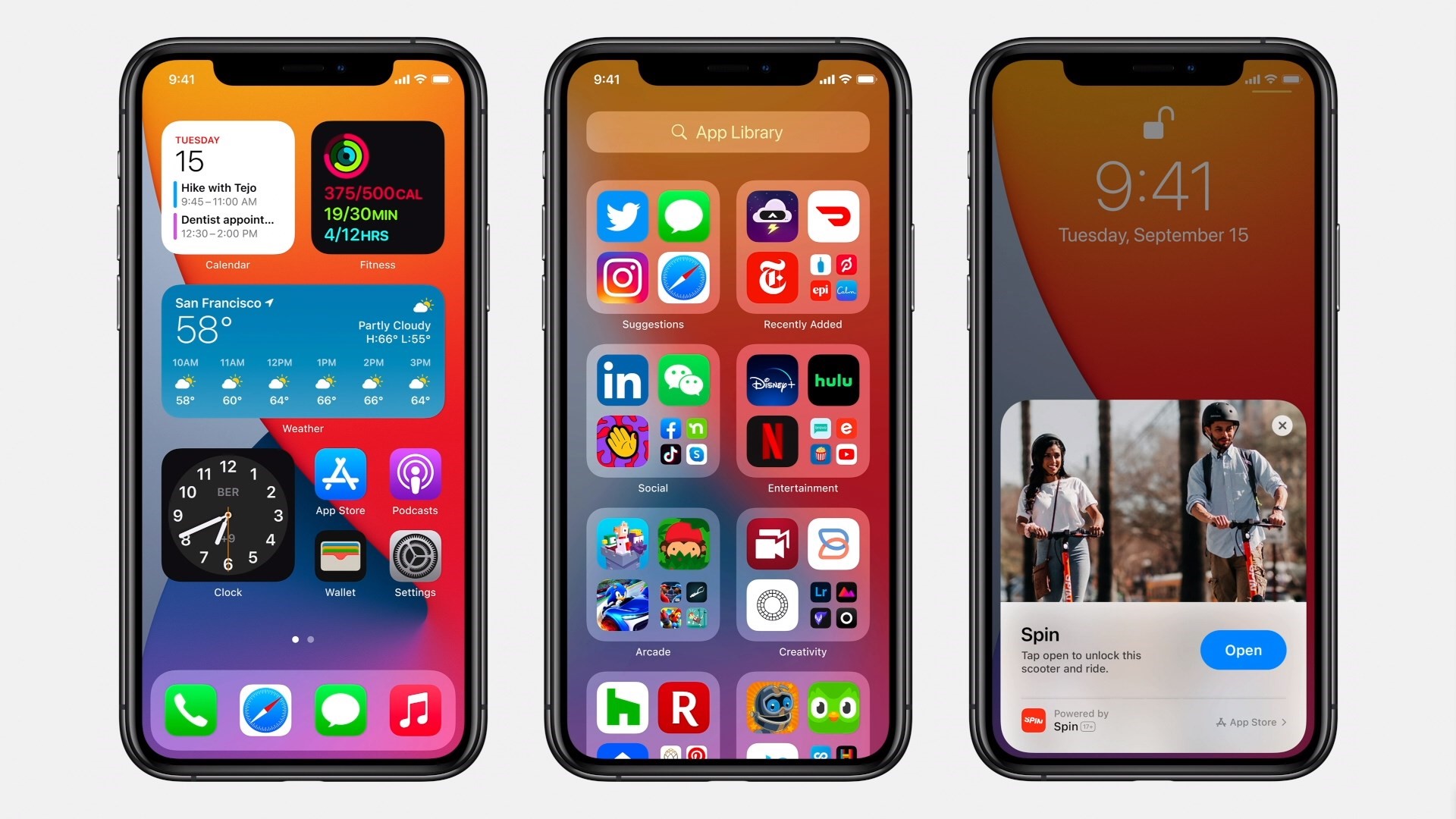 tvOS 14 too ofc
Big Sur… not so much.
And just like that, we're out. Normally we'd be heading to a hands-on area, but I'm just going to look at my iPad Pro and pretend it's an Air.
And bam, Cook is wrapping up! That was a very tight hour!